This blog post is adapted from remarks as prepared for delivery ahead of the January 17, 2018 Jewish Action for the Dream Act, in which 85 rabbis and other Jewish leaders and activists were arrested while singing 'Olam Chesed Yibaneh' and demanding a clean Dream Act. The Religious Action Center of Reform Judaism joined Bend the Arc Jewish Action, the Anti-Defamation League, T'ruah and other Jewish organizations in an act of civil disobedience support of the Dreamers at the Russell Senate Office Building. More information on the protest can be found here.
Hinei Mah Tov - How good is it to be here together? Representing so many different North American Jewish organizations. A broad array of pluralistic Jewish life. How good is it to be together, at the Lutheran Church of the Reformation, about to go to the US Capitol, shoulder to shoulder with Dreamers?
My name is Rabbi Jonah Pesner. It is my privilege to serve as the Director of the Religious Action Center of Reform Judaism – the largest and most diverse Movement in Jewish life in the United States. From our headquarters here in Washington, we represent, organize, and mobilize the 2 million individuals, 2,000 rabbis, and 900 congregations that make up the Reform Movement.
Today, we are here to proclaim – Hineni! Here we are.
We are here to tell Senator McConnell, Speaker Ryan, President Trump, and the rest of Congress: Let My People Stay!
Today we repeat our commitment to our Dreamers, Hineini! We are here to demand that these nearly 800,000 young people have a secure future in the United States. We demand that these young people, who serve in the US military, who attend college, who serve their communities, who are Americans in most ways that matter, who trusted the government, and came out of the shadows to live in the light, are a vital part of our shared American future.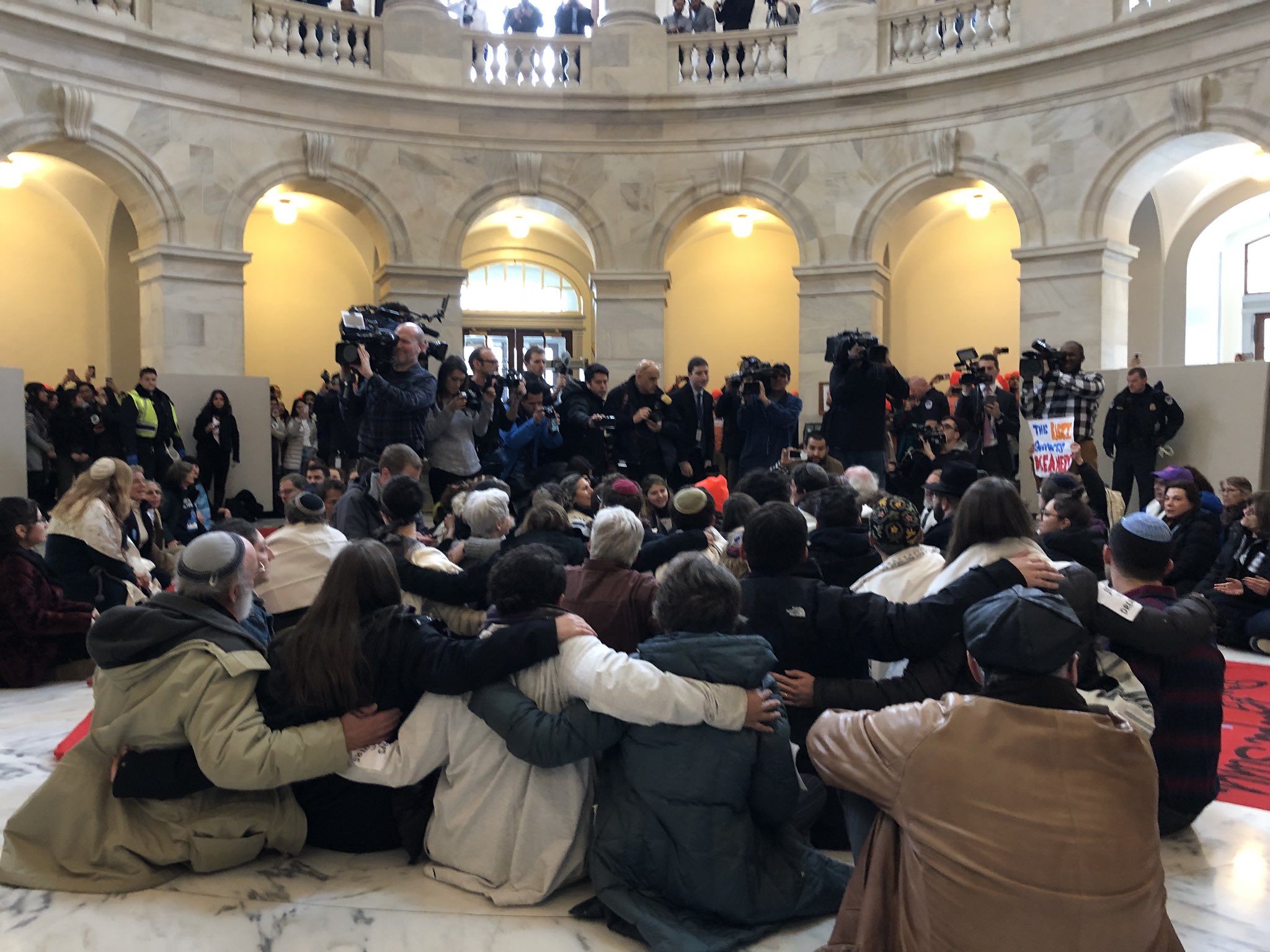 I bring into this space my Grandma Fannie who escaped the pogroms of Russia when she was only 16 years old, by herself. 100 years ago she was a Dreamer – she called out to the USA, asking her to be a beacon of hope and a land of opportunty for all those who dream. Today, we Jewish Americans hear that call again and say: Hineini!
Let's acknowledge all the dreamers present; I want to specifically thank Elias Rosenfeld who is with us. Elias is a KRAFT scholar and sophomore at Brandeis, who came to the U.S. with his mom when he was only five from Venezuala on a legal work visa. After his mother tragically died, he lost his legal status - a fact which he only discovered when he went to the DMV to get his learner's permit. Elias has been a tireless leader in this fight, a teacher and an inspiration to all of us, and so we say to him again today: Hineini!
There is no time to waste. Every day that passes, about 122 more Dreamers lose their status and protection.
In the Torah, Jews are called over and over again to be for the orphan, the widow, and the stranger. This is repeated more than any other commandment. The message is clear. In Leviticus 19:33-34, God commands the Israelites:
When an immigrant resides in your land, you shall not wrong them. The immigrant who resides with you shall be to you as one of your citizens; you shall love them as yourself, for you were strangers in the land of Egypt.
Five thousand years ago, Moses and Miriam and Aaron, and the midwives Shifra and Puah, came together to insist on justice, and defied a narcissistic, power-hungry Pharaoh, who hardened his heart and mistreated immigrants. Every year, Jews read their story in Exodus as if it is our own. And of course, it is our own. We are ready for this moment. Our purpose is clear. We, too, insist on justice.
So today we say – Hineni! Here we are, side-by-side with the Dreamers. And today we also say – we shall not be moved.
The prophet Isaiah taught that 'God never grows faint or weary… God gives strength to the weary…'
The Dreamers are weary, from an uncertain future. Weary from fear of being deported from the country that is their home. Weary from not knowing what will happen to their loved ones.
But together, we are here today, and together we have strength.
We refuse to accept business as usual. We have called Congress. We have met our Senators and Representatives on Capitol Hill and in district offices across this country.
But still, the Dreamers wait. As Congress threatens a shutdown, the Dreamers wait. As the President demonizes immigrants, and stokes fear, the Dreamers wait.
Friends, we will wait no longer. The American Jewish community, represented by those of us gathered here today, know what it means to be an immigrant, and we have a clear message for Congress and the President: It is time to pass the Dream Act!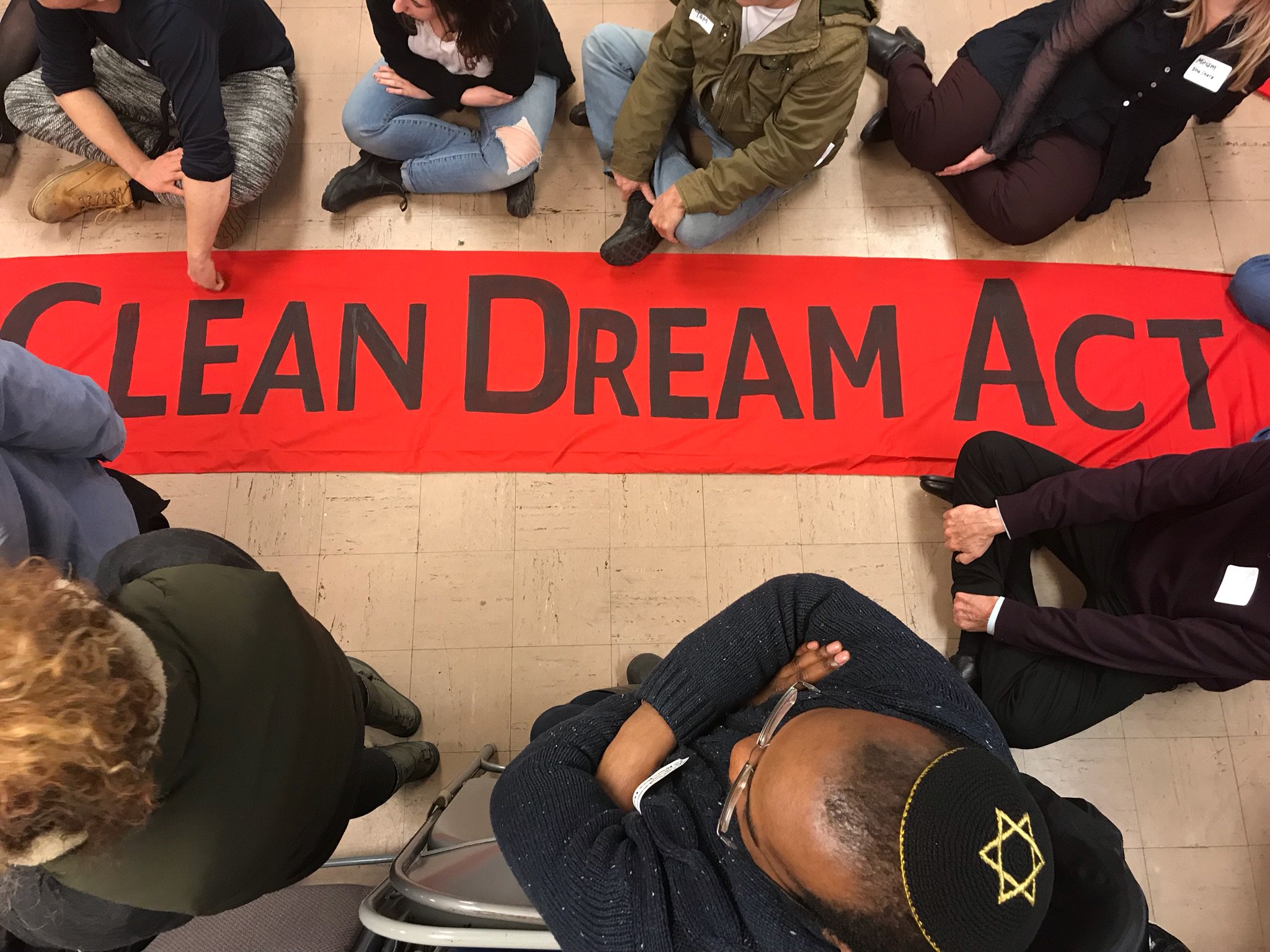 Let my people stay!
The Dreamers are part of our American future.
We cannot wait another day.
We will not be moved.
Related Posts
Image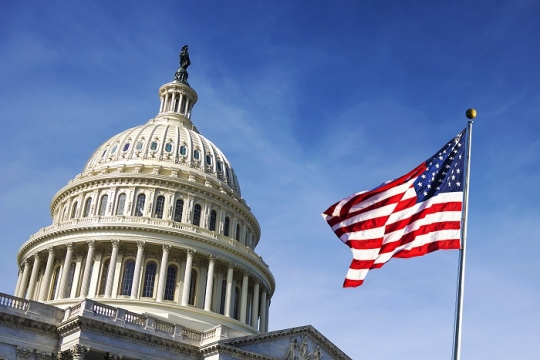 With the reintroduction of the John Lewis Voting Rights Advancement Act last week, it's important to remember the true cost of getting the Voting Rights Act passed.
Image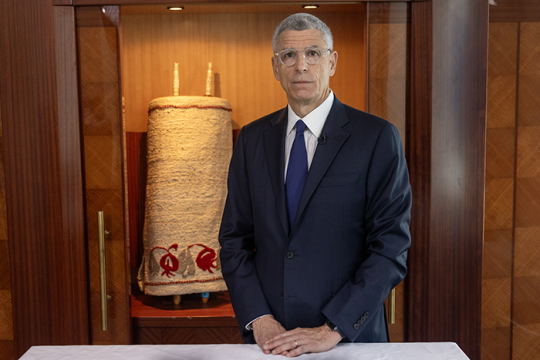 As Yom Kippur 5784 approaches, our commitment to making amends and pursuing restorative justice remains resolute. Even as the final shofar blast sounds at the end of Neilah, we will continue to hold ourselves accountable and atone for the harm suffered by victims and survivors. We will never shirk this challenging, morally demanding work. 
Image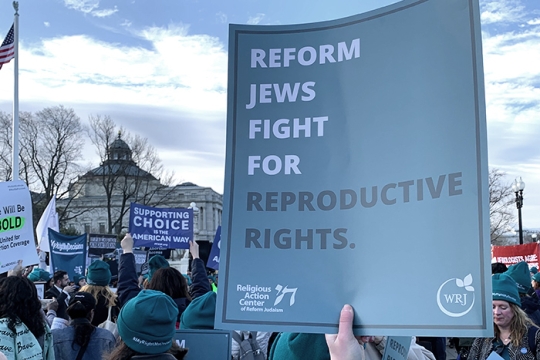 On November 7th, Ohioans will go to the polls to vote on the freedom of reproductive rights in our state. Issue 1 would establish a state constitutional right to "make and carry out one's own reproductive decisions," including decisions about abortion, contraception, fertility treatment, miscarriage care, and continuing pregnancy.