Image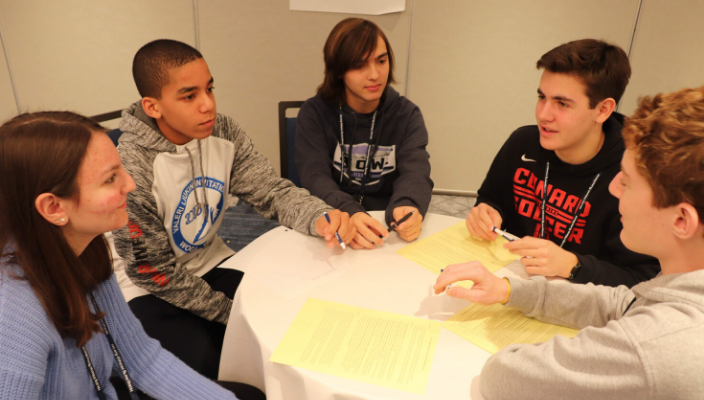 Scroll to the bottom of this post to sign-up for our online events!
The world has changed significantly since the RAC concluded our 2019-2020 L'Taken Social Justice Seminar season in early March. After 2,000 high school students came to Washington D.C. and successfully lobbied their members of Congress, the RAC staff tallied up the results of the teens' efforts. As a direct result of the L'Taken advocacy visits, we made an impact on critical issues including:
Climate change: 10 new senators and one representative co-sponsored the Clean Economy Act (H.R. 5221/S.3269), which would move the U.S. to 100 percent renewable energy by 2050.
Israel: Rep. Tom Malinowski (NJ-7) became a cosponsor of the Partnership Fund for Peace Act (HR. 3104), which would provide funding to increase cooperation between Israelis and Palestinians.
Reproductive rights: Sen. Chris Van Hollen (MD), and Rep. Katie Porter (CA-45) became co-sponsors of the EACH Woman Act (H.R. 1692/S. 758), which would repeal the Hyde Amendment and guarantee that every person who receives care through a federal program will have coverage for abortion. 
Criminal justice: Rep. Mark DeSaulnier (CA-11) cosponsored the End Racial Profile Act (H.R. 4339), which would prohibit law enforcement from targeting individuals based on their actual or perceived identities.
Mental health: Twelve members of Congress, including six lobbied by L'Taken teens, signed up as co-sponsors to the Mental Health Services for Students Act (H.R. 1109/S.1122), which would increase federal funding for mental health services in public schools.
We are in unprecedented times, and it's easy to become overwhelmed with uncertainty. But thinking back to our time at L'Taken, we know that young people can still continue to raise their moral voices and pursue justice in hopes for a better tomorrow.
We gathered an advisory board of teen leaders to help inform our planning, and we are excited to launch a series of online learning and leadership opportunities for Jewish teens across North America. These seminars will be interactive and focused on pressing issues with opportunities to take action, mobilize their peers from home, and get involved in the Reform Movement's 2020 Civic Engagement Campaign. As Reform Jews, we believe democracy is strongest when everyone participates – and it suffers when citizens are shut out from the democratic process or choose not to engage. The campaign will encourage all U.S. citizens to exercise their right to vote, and work to break down obstacles that shut some out of the voting booth. Our ongoing series for teens will include trainings to become an active leader in this critical campaign.
All Jewish high school students are welcome to join! No prior experience with the RAC or the Reform Movement is required. We know that even during a pandemic— and especially —during a pandemic -- teens can be at the forefront making change.
Current opportunities:
Related Posts
Image
L'Taken is a transformational, innovative, and fun four-day program in Washington, D.C. that teaches high school students about the intersection of Jewish values and public policy. The program also trains them in leadership skills.
Image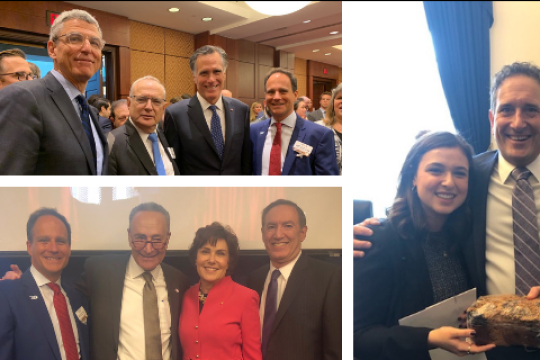 The Religious Action Center outlines our legislative priorities to members of the 117th Congress, urging them to join us in the pursuit of a more just and compassionate world.
Image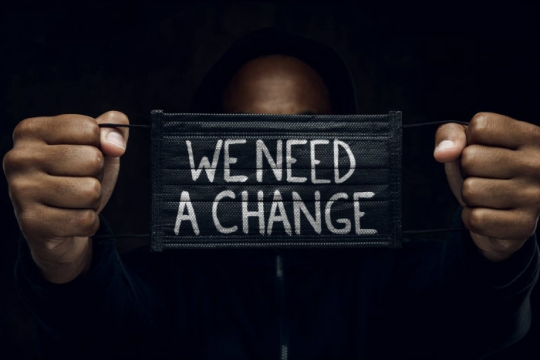 The Union for Reform Judaism shares resources for use in congregations and Jewish communities, as well as by families and individual, in our shared pursuit of justice.