Image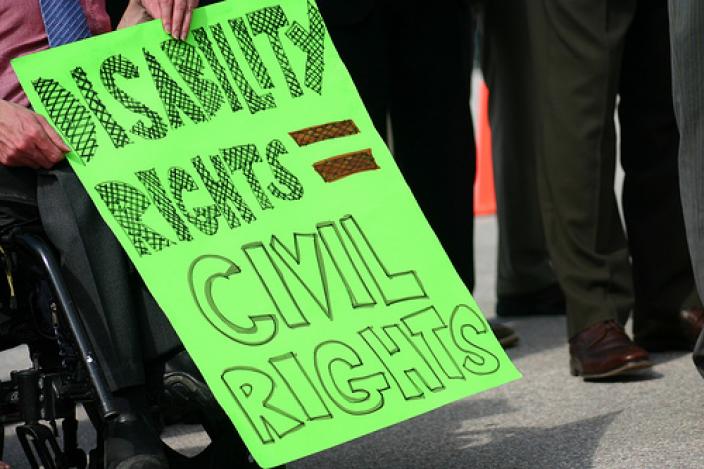 Register for Jewish Disability Advocacy Day
The Religious Action Center is excited to continue our partnership with The Jewish Federations of North America to host the annual Jewish Disability Advocacy Day (JDAD) on February 6, 2018.
The URJ and the RAC have a long and proud history of promoting disability rights and inclusion, supported by the generosity of the Ruderman Family Foundation. JDAD is an example of the commitment, and will be an exciting day for Jews with disabilities and their allies to advocate for disability rights with Congress.
In the morning, disability rights experts will brief JDAD participants on the legislative priorities we will be advocating for on Capitol Hill later that day. Over lunch, we will hear from policymakers about the future of disability policy. In the afternoon, we will act on what we have learned by meeting with members of Congress and their staff to discuss the importance of protecting the rights of people with disabilities.
As a Jewish community, we recognize that the work we do internally to make our spaces inclusive must be mirrored in our public advocacy to create a world of wholeness, justice, and compassion. JDAD is an opportunity to build that world. More details for the event, including JDAD registration, can be found here. I'm excited to see you there!
Our obligation to advocate for disability rights is deeply rooted in Jewish tradition. Our texts recognize that people with disabilities are often especially vulnerable to discrimination and commands us not to "insult the deaf, or place a stumbling block before the blind" (Leviticus 19:14). These patterns of discrimination continue to the present day: current legislation in the House of Representatives proposes forcing people with disabilities to wait months on end before they can contact courts and have their rights upheld under the Americans with Disabilities Act (ADA). This legislation would make the ADA the only civil rights bill with a prescribed waiting period for people to challenge discrimination. We must repel this assault on civil rights, even as we recognize that our country still has a long way to go to ensure full inclusion for people with disabilities.
Our commitment to disability rights must also be lived out in our actions within the Jewish community. Every February, North American communities from every major Jewish stream recognize Jewish Disability Advocacy and Inclusion Month (JDAIM). We use the month as an opportunity to examine our community and evaluate our successes and shortcomings in being open and inclusive to members with disabilities. The URJ and the RAC have a long and proud history of advocating for the rights and full inclusion of people with disabilities and we are deeply grateful for our partners the Ruderman Family Foundation for our work together to continue to advance these goals. February will be an opportunity to highlight ways to ensure our communal institutions are accessible to people with disabilities, but programs like the URJ-Ruderman Disabilities Inclusion Learning Center provide excellent resources year-round so we can form audaciously hospitable communities that are accessible and inclusive for all.
Related Posts
Image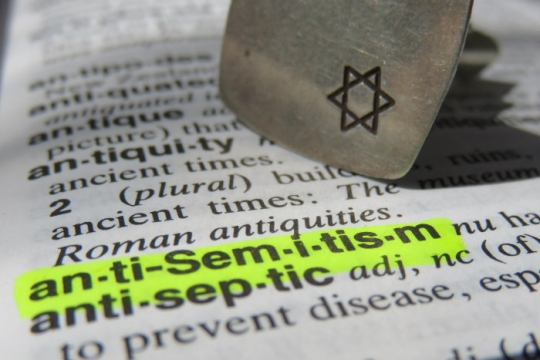 On Monday, the FBI released its annual compilation of hate crimes statistics, which summarizes all hate crimes reported to the FBI in 2019. The grim data underscore the alarming power of hateful ideologies.
Image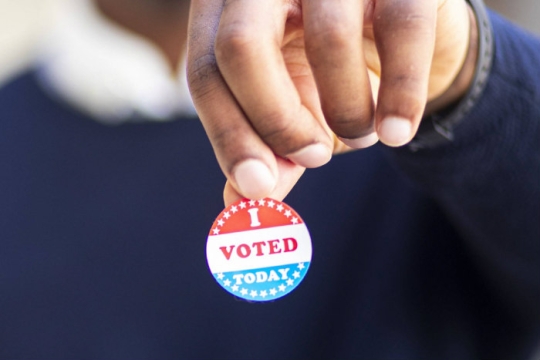 Democracy doesn't happen every four years at the ballot box; democracy needs to be affirmed daily by each of us. That happens when we commit to engaging with one another, rather than tuning each other out.
Image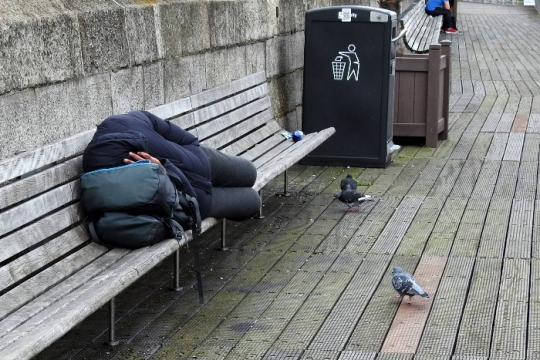 Against the backdrop of the COVID-19 pandemic, the crises of hunger and homelessness in the U.S. are more urgent than ever. It is our imperative to understand the scale of these injustices and demand much-needed relief for those most vulnerable.