Image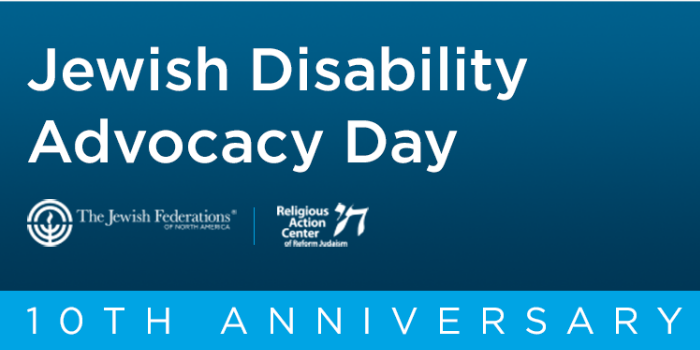 As a person who is passionate about disability rights, I am excited to attend the 10th annual Jewish Disability Advocacy Day (JDAD) in Washington, D.C. and encourage you to join me and register for JDAD today. Hosted by the Religious Action Center and The Jewish Federations of North America (JFNA), JDAD is a one-day event on Capitol Hill where Jews with disabilities and their allies learn about disability policy and advocate for positive change. Next year it will take place on February 4, 2020.
Roughly 15 percent of the world's population, more than 1 billion people, live with some form of disability. These disabilities can be visible or invisible and while major legislation has been passed in the U.S. to help people with disabilities, many systematic barriers remain in place that cause major disparities in employment, income, homeownership, education, and voter participation which makes life more difficult. Education and advocacy on policies that are often overlooked is critical in creating an inclusive and accessible society for people with disabilities. JDAD will include expert briefings, advocacy training, and lunch with policymakers followed by meetings with members of Congress and their staff. It will be a day of learning that will provide diverse perspectives and that is why I am excited to attend for the first time.
The 10th annual event will take place during Jewish Disability Awareness, Acceptance, and Inclusion Month (JDAIM) when Jewish communities across North America join to advocate for inclusion of people with disabilities and mental health conditions in Jewish life. 2020 also marks a historic year for disability rights as we will celebrate the 30th anniversary of the Americans with Disabilities Act (ADA) and the 45th anniversary of the Individuals with Disabilities Education Act (IDEA), landmark legislation that said every student is entitled to a free, appropriate public education regardless of disability.
Our commitment and obligation to advocate for disability rights is rooted in Jewish tradition. The Torah teaches us, "You shall not insult the deaf, or place a stumbling block before the blind" (Leviticus 19:14). This passage is often taught to mean that we must treat those who are different than us kindly. I take its message a bit further and to me the text says it is our duty to, include, help and, protect those around us, no matter who they are. JDAD is an opportunity to join with our entire community and push for change because it is our chance and our duty to advocate and support everyone around us, from all walks of life.
I hope you will join us on February 4 for this great event. Register early for a special $100 rate. After December 9th, the rate will increase to $136. More information and a link to register can be found on the JDAD website.
Eva Turner is a senior at the University of Arizona studying Politics, Philosophy, Economics, Law, and Judaic Studies. They are a member of the URJ College Leadership Team, and an alumna of NFTY-SW and URJ Kutz Camp. Eva is also head songleader at Temple Emanu-El in Tucson, AZ.
Related Posts
Image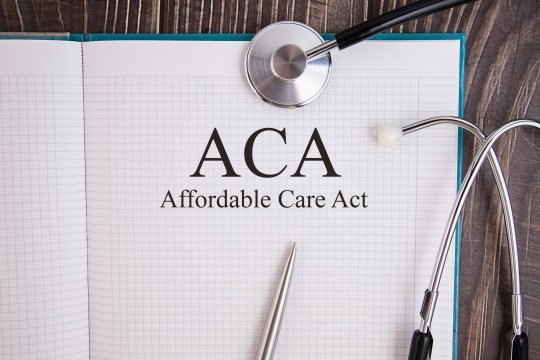 Nobody should be denied access to quality, affordable health care, especially during a pandemic. But repealing the ACA would reverse these gains and devastate millions of Americans.
Image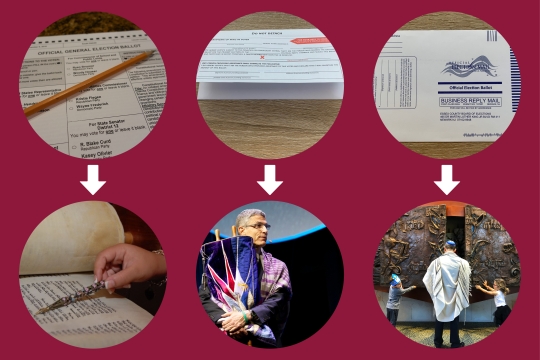 Just as the Torah is at the center of Judaism, the ballot is at the core of our democracy. We would not dream of returning the Torah to the Ark without first dressing it. It helps, then, to think of the outer envelope as the ark and the inner security envelope as our ballot's Torah cover.
Image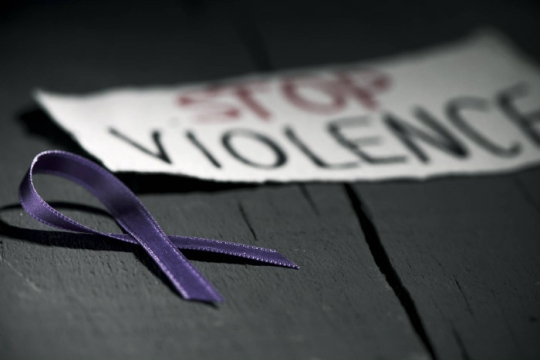 As intimate partner violence rates surge, the Senate still refuses to pass a reauthorization of the Violence Against Women Act (VAWA), which has been in limbo for more than a year.