Image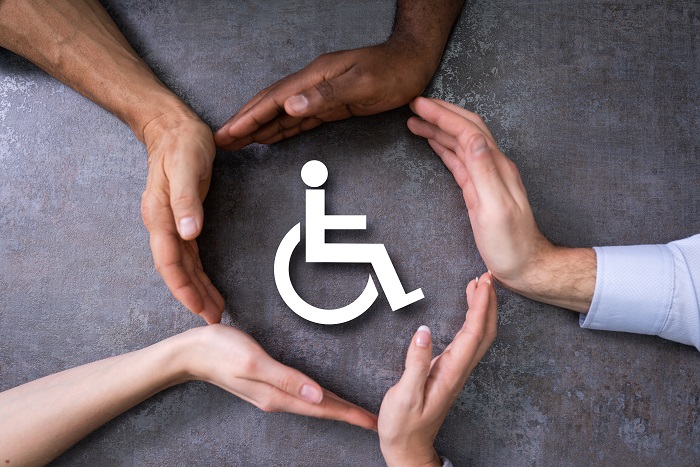 February is typically a busy month for me and for my fellow Jews with disabilities. It is JDAIM-Jewish Disability Awareness and Inclusion month. As the first female Deaf ordained Rabbi, I am often asked to speak, write, teach Torah, and share insights on how we can create a more inclusive Jewish community.
To recognize the kavod, the honor of each and every human being, is an essential Jewish teaching. We are taught that each and everyone of us are created in B'tselem Elohim-in God's image. Sometimes people tend to focus on what others cannot do because of a disability and I am here to tell you that these kind of people are wrong.
Allow me to share with you three wonderful moments of celebration of Deaf Pride and Deaf Jewish Pride.
Deaf Pride Moment: Let's start with Hollywood. Many of my Deaf friends and I were beaming with excitement when we learned that Troy Kotsur made history as he was nominated for the Academy Awards Best Supporting Actor, which makes him the first male deaf actor to receive this. Marlee Matlin, one of his CODA costars, was the first Deaf person to not only be nominated but win an Oscar in 1987 for Children of a Lesser God. This is a remarkable achievement as it grants the entire Deaf community more recognition and acceptance worldwide. These wins are a big step towards showing how Deaf actors and those with disabilities deserve every right to act among their typical peers as they are incredibly talented and have much to offer for all audiences. Everyone deserves a chance to be on the stage, to be seen, and to be heard. This is true Deaf Pride.
Jewish Deaf Pride Moment: Since April of 2020, thousands of Deaf Jews have gathered on Zoom once a month to celebrate the ASL Shabbat Coalition with their friends and families. Approximately 80-120 people have attended these interactive worship services that take place on the second Friday evening every month. While the entire service is conducted in ASL and led by Deaf Jewish laypeople from all over the world, voice interpreting and live captioning is also provided-thanks to the generous support from the various Deaf Jewish communities. This means access for everyone, including those who are Deaf, hard of hearing or hearing. This coalition consists of four Deaf Jewish organizations including Gallaudet University Hillel, Washington Society of the Jewish Deaf, Jewish Deaf Congress, and the Jewish Deaf Resource Center. While these dynamic and vibrant communities have existed for quite some time, they readily embraced the transition of going virtual-inspiring many to reconnect with their Jewish values as well as Deaf Jewish friends because technology made it possible.
Another Deaf Jewish Pride Moment: A little over two years ago, I was contacted by several Deaf Jewish people who wanted to learn more about Judaism. There are many Jewish Deaf individuals who did not receive a formal Jewish education growing up due to lack of access within their local Jewish communities. They asked me where they could find a class that would be accessible to them. Accessibility meant providing an ASL interpreter whereas I realized perhaps I could offer to teach since I am fluent in ASL. The possibility became a reality due to the virtual nature of the program, which meant there were no limitations as to who could attend. I reached out to my colleagues who work with the URJ's Introduction to Judaism program, and we agreed that it was time to offer an Introduction to Judaism class taught in ASL. It has been a humbling experience to witness the reactions from these Deaf students when they finally understand and embrace the various Jewish traditions, rituals, and teachings. The Deaf Jewish community worldwide is growing stronger more than ever. Knowledge is power and everyone should have access, including the people in my class. We are now in the midst of the second cohort, and I am grateful for the ongoing support of the URJ and the partnership with the Jewish Deaf Resource Center.
As we are reminded, there are many people with disabilities who lead successful lives and yet there is still much more work to do especially on the local, state and nation level. May we continue to advocate and believe that every single person has the right to live their lives to the fullest and be a part of society in all possible ways.
Learn more from Rabbi Dubowe at the annual Jewish Disability Advocacy Day, hosted virtually by the Religious Action Center of Reform Judaism and the Jewish Federations of North America on February 23rd and 24th. Register now.
Related Posts
Image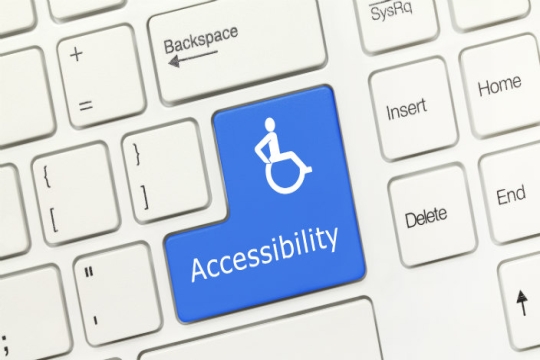 In light of the 33 rd anniversary of the Americans with Disabilities Act (ADA) last month, it can be valuable to shine a light on how this landmark civil rights law does not always work for people with high-functioning autism (HFA).
Image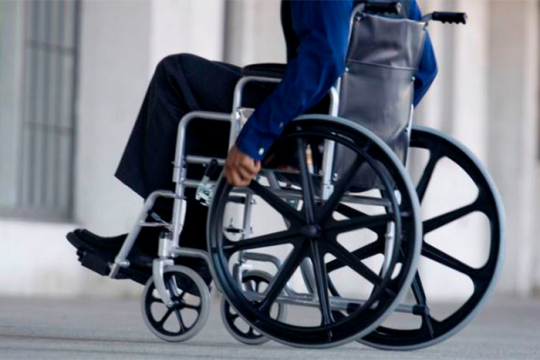 The Religious Action Center is excited to continue our partnership with the Jewish Federations of North America as hosts of the annual Jewish Disability Advocacy Day (JDAD) on February 15th at 12 PM ET. Registration is officially LIVE!
Image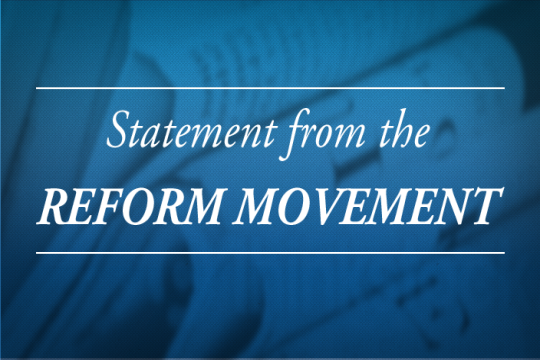 This is the cover note of a letter to the 118th Congress outlining the Reform Jewish Movement's policy priorities and urging all Members of Congress to join us in pursuit of a more just and equitable world.