Image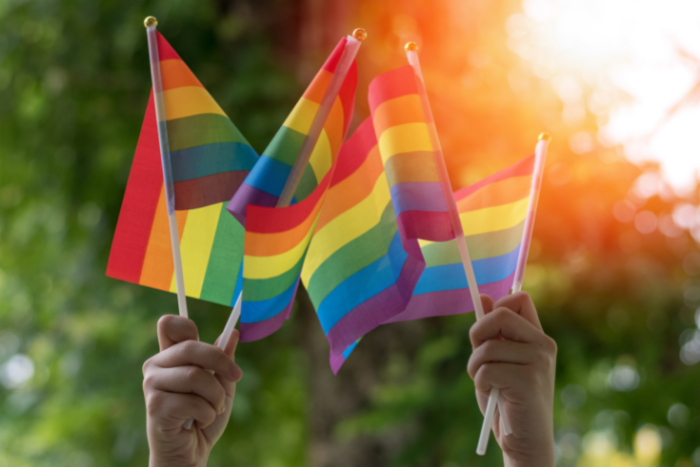 This blog post is adapted from remarks originally given by Rabbi Saks at a Faith for Equality virtual press conference in February 2021.
When my husband and I moved to Maine almost 10 years ago from Minnesota, one of the factors in our relocation was the legal protections that would ensure that our family would be treated equally under the law wherever we lived. In practical terms, what this meant was that there were a significant number of rabbinic positions that were not available to me because they were in states that lacked the nondiscrimination protections for LGBTQ people that would ensure the safe and equal treatment of my family and me.
The simple fact is that the LGBTQ community still faces discrimination in many areas of daily life. Most states, in fact, do not have laws protecting LGBTQ people from discrimination and federal civil rights laws do not include protections for sexual orientation and gender identity. Jewish tradition teaches that each person is created b'tzelem Elohim, in the image of God, and that the value of human dignity is so great that it supersedes any negative commandment – the "Thou shalt nots" – in the Torah. The most central theme throughout Jewish scripture is equality – fair treatment of those at the greatest risk. Time and time again, Torah commands us not to oppress the stranger, because we know the heart of the stranger, having been strangers ourselves in the land of Egypt.
LGBTQ equality is a central value of Jewish tradition. For centuries, Judaism has recognized and celebrated a diverse spectrum of sex and gender identities. Across Jewish legal codes and rabbinic commentary, there are hundreds of references to at least six genders. Many of our texts proudly affirm the existence of transgender, intersex, and genderfluid individuals. This, combined with our obligation to remember our redemption from Egypt, our awareness of the divine spark in each and every person, and Torah's directive not to stand idly by when others are suffering, obligates us to stand up against discrimination today, especially for our LGBTQ siblings.
Members of the LGBTQ community are often singled out for discrimination and violence, especially transgender people and Black and Latinx transgender women in particular. We are often targeted because of who we are and who we love. In 29 states, we can still be evicted from our homes, thrown out of restaurants, and denied loans, among other things, for who we are and who we love. Dozens of anti-LGBTQ bills have been introduced thus far in 2021, and twenty-two have already been enacted – making 2021 the worst year on record for anti-LGBTQ legislation. For too long, we have lived without the critical protections that the Equality Act will provide, protections that should be secured for each one of us, regardless of where we live in this nation. The current patchwork of state protections is insufficient. For LGBTQ people, by simply crossing a state line we lose protections that others are afforded in this country.
The Equality Act would add explicit and consistent nondiscrimination protections for sexual orientation and gender identity to federal civil rights laws in the areas of employment, housing, education, public accommodations, federally funded programs, credit, and jury service. Fewer than 50 percent of LGBTQ Americans live in states that prohibit discrimination in these areas. The Equality Act will also strengthen existing protections for everyone in our nation, especially for other marginalized communities, including religious minorities, women, immigrants, and People of Color.
The House of Representatives passed the Equality Act (H.R. 5) in late February, and now it is time for the Senate to act. I call on senators from both sides of the aisle – including my own senators from Maine –  Senators Angus King (who has already cosponsored the bill) and Susan Collins – to support passage of the Equality Act. In the past, Senator Collins has worked with Senators Jeanne Shaheen of New Hampshire and Sheldon Whitehouse of Rhode Island to introduce bipartisan legislation to abolish discrimination against LGBTQ citizens during the federal jury selection process. It is my sincere hope that Senator Collins will once again support LGBTQ Americans by cosponsoring the Equality Act and urge her colleagues to do the same.
There is overwhelming public support for the Equality Act, and people from sea to shining sea support this legislation. 76 percent of Americans – including majorities of every major political party and faith group – support legislation that would protect LGBTQ people against discrimination in jobs, public accommodations, and housing. It's time for our elected officials to act accordingly and ensure that these protections are enshrined in our nation's laws, protecting human dignity and the divine image in each and every one of us.
As we celebrate Pride Month, urge your senators to support the Equality Act.
Related Posts
Image
Last week, President Biden issued his second Executive Order to improve access to abortion services since the Supreme Court's ruling overturning Roe v. Wade. This executive order is meant to support patients traveling out of state to receive abortion care, ensure health care providers comply with federal non-discrimination law, and promote research and data collection on maternal health outcomes.
Image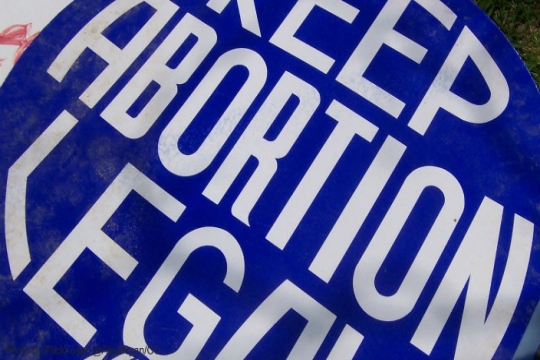 Here are some resources and actions to protect and advance abortion access.
Image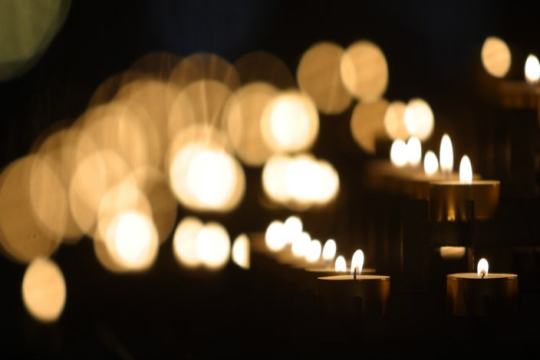 Tishah B'Av is a day of mourning, commemorating the destruction of the first and second Temples. In recent years, it's also a day to mourn other tragedies that have darkened Jewish history - the Romans putting down the Bar Kochba revolt, mass murders of Jewish communities during the Crusades, expulsions from England, France, and Spain in the Middle Ages, and the Holocaust.