Image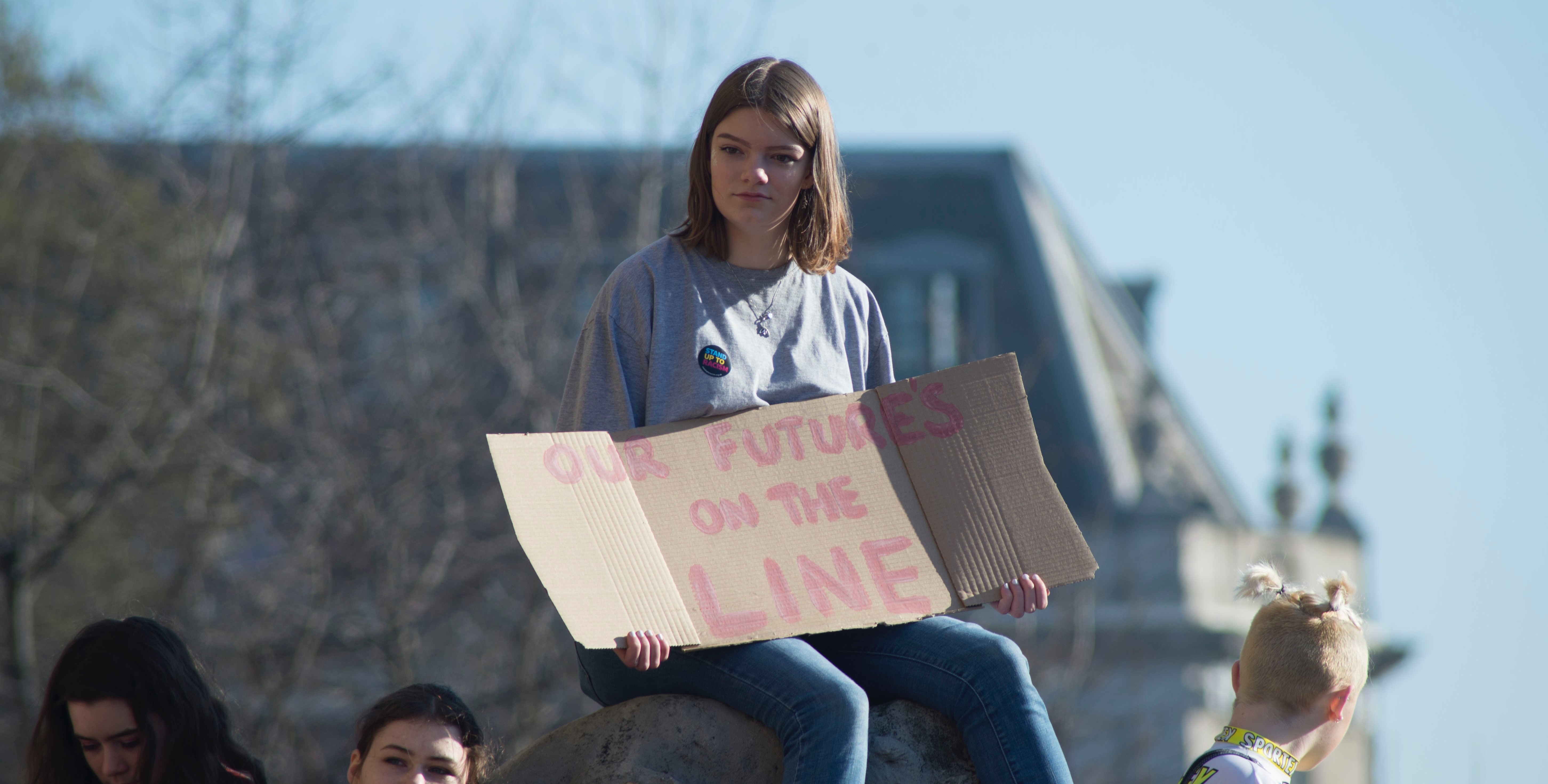 In biblical Judaism, every seventh year was considered a shmita year. During this year, crops would not be planted, debts were forgiven, slaves were freed, and every 49th year land ownership was relinquished. In modern times, we understand shmita as a release, an opportunity to rededicate ourselves to being good stewards of God's creations and to correct the inequalities we perpetuate.
While the next shmita year is not until Rosh Hashanah 5782 (or September 2021), 5779 has already been a year of reckoning around our responsibility to give the Earth a rest from the constant pollution and destruction we cause. Since Rosh Hashanah, the U.S. Government released the Fourth National Climate Assessment, detailing the impacts climate change will have on the U.S.; wildfires caused rampant destruction in California this past November; and the Intergovernmental Panel on Climate Change announced that we may reach 1.5 degrees Celsius of warming in as little as 12 years, triggering devastating climate impacts.
In response to this tumultuous year for our planet, several members of Congress have released sweeping and transformational climate proposals.  Perhaps most notably, Representative Alexandria Ocasio-Cortez and Senator Ed Markey introduced their version of a Green New Deal on February 7 ("Recognizing the duty of the Federal Government to create a Green New Deal," H. Res. 109 / S. Res. 59). While many different versions of the Green New Deal have been talked about in the past few months, this is the first version to be introduced into Congress.
Rep. Ocasio Cortez' and Sen. Markey's version of the Green New Deal is a resolution, not a bill, meaning that it is non-binding. The Green New Deal lays out a series of goals that largely, but not exclusively, relate to climate and the environment. It does not include avenues to achieve these goals, although members of Congress might introduce separate pieces of legislation that will include further details. Nevertheless, the resolution outlines some of the broad transformations that Rep. Ocasio-Cortez and Sen. Markey, alongside the 67 House and 11 Senate co-sponsors wish to see.
Some of the climate-related goals of the Green New Deal Resolution include moving towards 100 percent clean, renewable, and zero-emission energy sources; investments in large-scale infrastructure programs like updating the grid and preparing communities for climate-change related disasters; and environmental protections such as land preservation and protecting endangered ecosystems. These are laudable goals. We look forward to a robust conversation around which specific programs and mechanisms will enable us to meet these goals, and we will continue to urge Congress to adopt policies aligned with our movement's vision for bold climate action.
Additionally, the Green New Deal resolution focuses on communities disproportionately impacted by the effects of climate change and the transition to a zero-carbon economy. These communities include "indigenous peoples, communities of color, migrant communities, deindustrialized communities, depopulated rural communities, the poor, low-income workers, women, the elderly, the unhoused, people with disabilities," youth, farmers and ranchers, labor unions, and other communities that will face negative impacts from the transition away from using greenhouse gases. Consulting these communities is crucial to ensuring no one is left behind in this transition and that the future economy benefits all people.
Our Jewish tradition underscores the moral imperative of protecting the poor and vulnerable: "When one loves righteousness and justice, the earth is full of the loving-kindness of the Eternal" (Psalms 33:5). The policies that we pursue must not only be good for the environment, but also good for all people who inhabit the Earth. We must recognize how environmental destruction disproportionately impacts frontline and vulnerable communities.
The call for a transition to a 100 percent clean and renewable energy economy is the ultimate shmita, protecting the Earth and all its inhabitants from the devastating impacts of climate change. This commitment to environmental protection and conservation also exists from the very moment God put humans on Earth. God commanded Adam to guard (l'shomrah) the Garden of Eden, to help keep the world as pristine as possible (Genesis 2:15). We know that the Earth does not belong to us, but that "the Earth is God's and the fullness thereof" (Psalm 24). Our constant pollution and emission of carbon dioxide is suffocating the Earth, and it is time we let the Earth rest once again.
We believe that all countries must take bold action to prevent the worst effects of climate change. To that end, we are greatly encouraged by the conversation the Green New Deal has sparked in the U.S. We hope that this kind of bold thinking and public discourse will lead to real action, and we commit to continuing to work across lines of race, class, and faith and center the voices of those uniquely impacted by climate change to advocate for solutions that would mitigate its impacts and protect the Earth for generations to come.
Photo by Josh Barwick on Unsplash
Related Posts
Image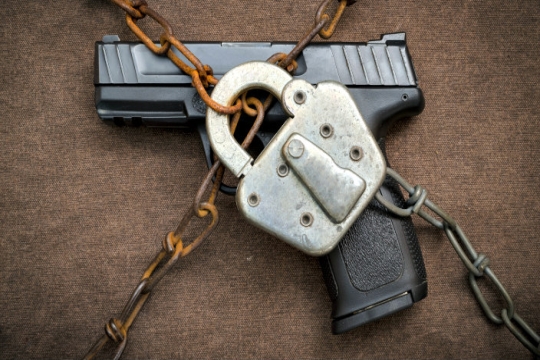 Gun Violence Prevention Shabbat is December 9-10 this year, and in the Torah portion, Parshat Vayishlach, Jacob wrestles with an angel to receive protection from a battle he foresees coming with his brother.
Image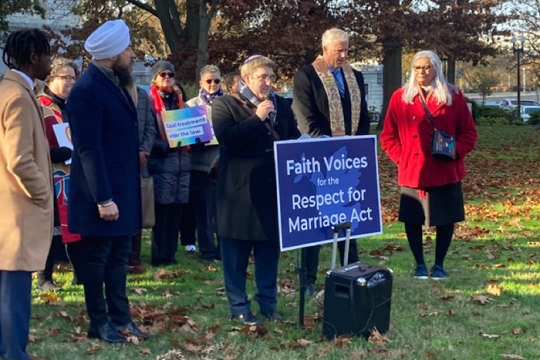 The following blog post is adapted from remarks given by Cantor Jason Kaufman (Beth El Hebrew Congregation, Alexandria, VA) at the Faith Voices for the Respect for Marriage Act Press Conference on November 17, 2022.
Image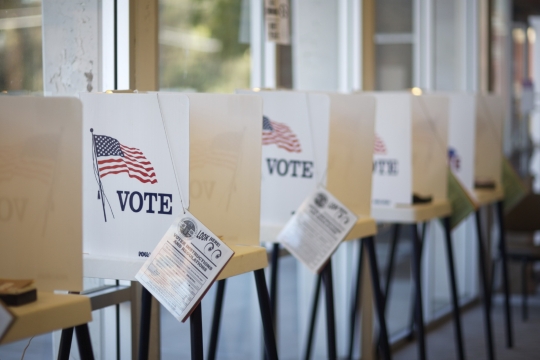 As the votes continue to be counted in the 2022 midterm elections and we look ahead to the Georgia runoff, I am full of deep gratitude. With so much at stake, including the integrity of our democratic institutions, Reform Jewish activists showed up in record numbers to make sure every voice was heard, and every vote was counted.