Image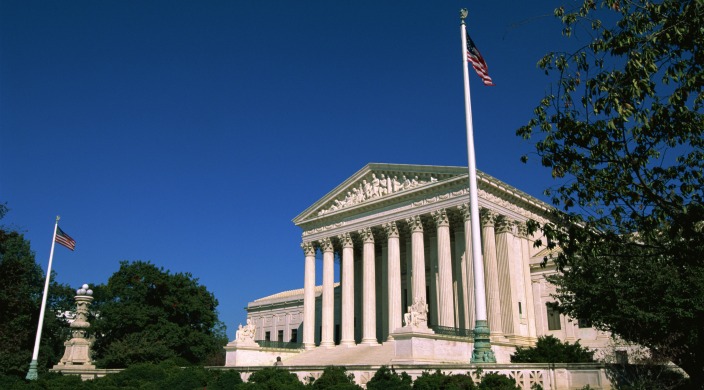 From September 4-7, the Senate Judiciary Committee held its confirmation hearing on the nomination of Judge Brett Kavanaugh for Associate Justice of the United States Supreme Court. As explained in the Reform Jewish Movement's statement of opposition, Judge Kavanaugh's confirmation would threaten to roll back critical social justice advances for which, inspired by our Jewish values, we have fought so hard to achieve. The stakes are high; Judge Kavanaugh's confirmation has the potential to impact the United States for generations to come.
In advance of the hearing, we submitted questions to the Senate Judiciary Committee on a range of issues of core importance to our Movement with the goal of learning more about Judge Kavanaugh's jurisprudence and his role as a potential member of the Supreme Court. We listened closely to the hearing, focusing on the questions asked and Judge Kavanaugh's responses on our Movement's priority issues. Overall, the hearing did not allay our fears that his confirmation would undermine the fundamental rights that the Reform Movement has long supported.
Below, we address Judge Kavanaugh's comments during the hearing on the key issues of reproductive rights, health care, gun violence prevention, and the separation of church and state.
Reproductive rights
Judge Kavanaugh's nomination raises significant questions about the future of landmark abortion case Roe v. Wade (1973). According to emails recently released from March 2003, when he was a lawyer for the Bush administration, Judge Kavanaugh wrote, "I am not sure that all legal scholars refer to Roe as the settled law of the land at the Supreme Court level since Court can always overrule its precedent, and three current Justices on the Court would do so." During the hearing, Judge Kavanaugh did state that Roe was "settled as a precedent of the Supreme Court;" however, his statement does not eliminate the possibility that he could vote to overturn the precedent as a Supreme Court justice. Furthermore, he has refused to say whether he believed Roe was correctly decided in the first place. This reluctance intensifies fears that Judge Kavanaugh would allow limits on women's access to abortion, whether through an explicit challenge to Roe or more subtle attempts to severely restrict access. 
Health care
When asked by Senator Sheldon Whitehouse about whether he would uphold protections for pre-existing conditions, Judge Kavanaugh said that he "can't give specifics" about how he would vote. He declined to answer a question from Senator Amy Klobuchar about whether a president must enforce a statue which a court has found to be constitutional, even when she specifically referenced the ACA. These comments do not allay our previous concerns that Judge Kavanaugh would fail to protect Americans' access to health care. 
Gun violence prevention
Asked by Senator Dianne Feinstein to defend his dissent in DC v. Heller (2008), an assault weapons ban case Judge Kavanaugh heard as an appeal court judge, Judge Kavanaugh explained that part of the reason he found the ban unconstitutional was because assault weapons were "in common use" and "widely possessed in the United States." While he did suggest that he would also consider public safety in future Second Amendment cases, noting that "the question is are they a danger and unusual," it is concerning that he does not automatically recognize the safety threats which assault weapons pose.
Separation of church and state
During the hearing, Judge Kavanaugh joined Senator Cornyn in lamenting the Santa Fe Independent School District v. Doe decision (2000), which ruled public-school sponsored prayers during football games unconstitutional. He even noted that "there have been some developments" in other cases which might undermine the decision, raising the possibility that he would seek to overturn the Santa Fe precedent. He also did not answer questions from Senator Feinstein on his role in in President George W. Bush's Faith Based Initiative, which allowed government money to go to faith-based contractors who discriminated against the LGBTQ community. These responses did not change our belief that Judge Kavanaugh would allow for impermissible mixing of religion and government.
The Senate Judiciary Committee was set to vote on Judge Kavanaugh's confirmation on September 20. However, in light of new allegations of sexual misconduct, this process is delayed. The Committee is set to hold a public hearing on Monday, September 24, in which both Jude Kavanaugh and Dr. Christine Blasey Ford, who has accused him of sexual assault, will testify. With a vote still possible next week, we must raise our voices to demand protection of our basic rights. We hope that you will join us in urging the Senate to reject the confirmation of Judge Brett Kavanaugh to the United States Supreme Court.
Related Posts
Image
The RAC and WRJ are proud to sponsor NCJW's Repro Shabbat February 17th-18th (Parshah Mishpatim), when the Reform Jewish Movement will join with the wider Jewish community to recommit ourselves to reproductive health and rights.
Image
This blog post is adapted from a drash by Rabbi Julie Saxe-Taller at Jewish Earth Alliance's January 2023 webinar, The Climate on Capitol Hill, January 2023 with Senator Sheldon Whitehouse.
Image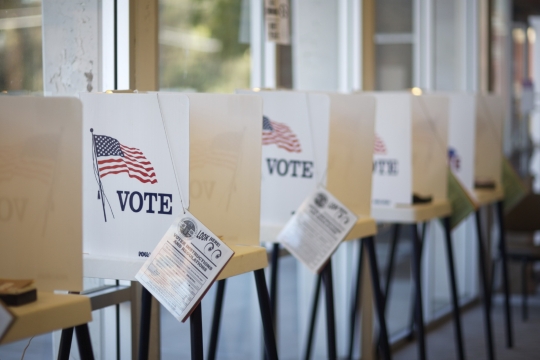 With 2023 in full swing, leaders and officials at every level are setting their agendas and priorities for the coming year. We continue to be proud of the power we built and mobilized in 2022 as a Reform Movement as we gather to set the agenda for our work in 2023.