Green Kislev and Hanukkah Challenge to Use CFL Light Bulbs
Welcome to December and the Jewish month of Kislev! Hanukkah, the Festival of Light, is just around the corner and as the days shorten towards the winter equinox later this month, it seems fitting to focus on how we light our houses for this month's Green Challenge. There's a
lot
that needs to be done to reduce carbon emissions and decrease our detrimental impact on the world around us, which can be a little overwhelming. Monthly greening challenges are meant to make that burden a little easier by shedding light on one small thing you – and I – can do this month to make a difference in our homes. This is my challenge to you:
In the month of Kislev, I am going to replace my incandescent light bulbs with energy efficient compact fluorescent bulbs and I hope you'll join me
. Unlike traditional light bulbs, which produce huge amounts of heat in addition to light, compact fluorescent lights (CFLs) give off high-quality light using 25% of that electricity. In 2007, Congress passed a law signed by President Bush to phase out the most inefficient light bulbs called
the Energy Independence and Security Act
. While this legislation was a step in the right direction and encouraged the use of CFLs, it did not require households to use the more energy efficient light bulbs.
EnergyStar.gov has some useful tips for replacing your household lights with CFLs
if you have any questions before you take my Green Kislev Challenge. Hanukkah, which begins on 25 Kislev, puts light at the core of our celebration, reminding us on cold and dark winter days how integral light is in our Jewish tradition. By replacing our light bulbs, we can minimize the damage done to our earth when we use unnecessary energy to light our homes and uphold our Jewish obligation not to destroy our earth and not to waste its resources,
bal tashchit
(Deuteronomy 20:19). If you're interested in doing more for energy efficiency and social justice around Hanukkah, check out
Sustaining the Light: A Social Justice Guide for Hanukah
. Also, talk to your congregation about
enrolling for GreenFaith's Energy Efficiency Certification
and
register for the GreenFaith Energy Stewardship webinar series
. You can take a look at my
Green Tishrei Challenge to stop using plastic bags
and
Green Cheshvan Challenge to turn down your thermostat
for more greening ideas!
Related Posts
Image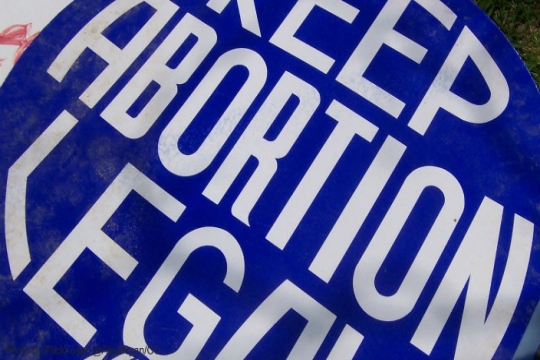 Here are some resources and actions to protect and advance abortion access.
Image
This Pride Month, NFTY North American Board members Daniella Abbott and Cameron Samuels joined HUC rabbinical student Kelly Whitehead to discuss how their trans and non-binary identities have influenced their attitude toward systems of oppressions in the wake of new legislation aimed at attacking queer identities.
Image
In the spring of 2021, the Arkansas General Assembly adopted an anti-transgender law (House Bill 1570), criminalizing medical professionals when they provide or make referrals to colleagues to deliver gender-affirming health care to minors.