Green Kislev and Hanukkah Challenge to Use CFL Light Bulbs
Welcome to December and the Jewish month of Kislev! Hanukkah, the Festival of Light, is just around the corner and as the days shorten towards the winter equinox later this month, it seems fitting to focus on how we light our houses for this month's Green Challenge. There's a
lot
that needs to be done to reduce carbon emissions and decrease our detrimental impact on the world around us, which can be a little overwhelming. Monthly greening challenges are meant to make that burden a little easier by shedding light on one small thing you – and I – can do this month to make a difference in our homes. This is my challenge to you:
In the month of Kislev, I am going to replace my incandescent light bulbs with energy efficient compact fluorescent bulbs and I hope you'll join me
. Unlike traditional light bulbs, which produce huge amounts of heat in addition to light, compact fluorescent lights (CFLs) give off high-quality light using 25% of that electricity. In 2007, Congress passed a law signed by President Bush to phase out the most inefficient light bulbs called
the Energy Independence and Security Act
. While this legislation was a step in the right direction and encouraged the use of CFLs, it did not require households to use the more energy efficient light bulbs.
EnergyStar.gov has some useful tips for replacing your household lights with CFLs
if you have any questions before you take my Green Kislev Challenge. Hanukkah, which begins on 25 Kislev, puts light at the core of our celebration, reminding us on cold and dark winter days how integral light is in our Jewish tradition. By replacing our light bulbs, we can minimize the damage done to our earth when we use unnecessary energy to light our homes and uphold our Jewish obligation not to destroy our earth and not to waste its resources,
bal tashchit
(Deuteronomy 20:19). If you're interested in doing more for energy efficiency and social justice around Hanukkah, check out
Sustaining the Light: A Social Justice Guide for Hanukah
. Also, talk to your congregation about
enrolling for GreenFaith's Energy Efficiency Certification
and
register for the GreenFaith Energy Stewardship webinar series
. You can take a look at my
Green Tishrei Challenge to stop using plastic bags
and
Green Cheshvan Challenge to turn down your thermostat
for more greening ideas!
Related Posts
Image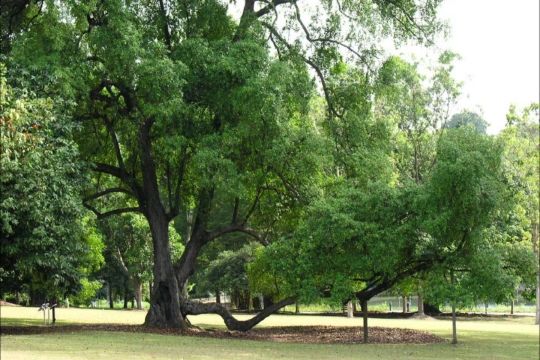 The upcoming holiday of Tu BiShvat -- the birthday of the trees - brings back a memory of the American Museum of Natural History in New York. In the museum is an enormous cross-section of a giant sequoia tree. Standing before it is a sublime experience. The cross-section overwhelms you with its sheer size, inspiring questions about the size of the tree it was cut from.
Image
The Religious Action Center is excited to continue our partnership with the Jewish Federations of North America as hosts of the annual Jewish Disability Advocacy Day (JDAD) on February 23 and 24, 2022.
Image
We are in a time of great crisis, facing pandemics of systemic racism, poverty, climate change, voter suppression and COVID-19. Millions of Americans experience unemployment, hunger, and housing insecurity, facing the threat of climate change daily. People of Color and other marginalized communities experience the most adverse consequences. And the country continues to face endless attacks on our voting rights and reproductive rights. Before Congress breaks for their winter recess, there is much left to be done.