I'll be honest: I don't normally read articles about sports. I usually skip over the entire sports section of the newspaper, but the other week, I found myself reading some exciting sports-related news: on November 14, the
National Collegiate Athletic Association's (NCAA) first openly gay male athlete will compete in one of the big four sports
(basketball, baseball, football and hockey). Although I'm not a sports fan, as someone who cares deeply about building inclusive Jewish communities, I felt this story and the reaction of the team could inform our own inclusion work as a Jewish community. Last April,
Derrick Gordon came out publicly, becoming the first openly gay player in Division I men's college basketball
. Since coming out, Gordon's relationship with his team has changed significantly. A
recent profile by Outsports
illustrates the transformation of his relationship with his teammates from one in which
they made snide remarks and avoided showering with him
when they suspected him of being gay to one in which they now
ask him about his dating life and treat
him just like any other teammate. Gordon's story illustrates the impact coming out can have on transforming a homophobic atmosphere into one of acceptance and inclusion. Of course, a teammate or friend's coming out shouldn't be the only impetus for creating inclusive communities. The Babylonian Talmud states that "what is hateful to you, do not do to your neighbor" (Shabbat 31a), yet our communities often treat LGBT people differently, despite the fact that, as Judaism teaches us  (Genesis 1:27), we are all created
b'tzelem Elohim
, in the Divine image, and are therefore all deserving of equality and respect. As Jews, we must look to the accepting community that Gordon's teammates' established after he came out as an example of what to do, while working to avoid only creating that community as a result of our own friends, family members or fellow congregants coming out as Gordon's teammates did. We must therefore be proactive in establishing inclusive communities in our synagogues, youth groups, camps and other Jewish institutions. We must not just ask ourselves how we are creating inclusive communities for people who are gay, lesbian, or bisexual but also for people who are transgender and gender non-conforming as well. NFTY, the North American Federation of Temple Youth, is focusing this year on addressing gender and sexuality equality as one of their Social Action themes.
Their adopted proposal explicitly states
their commitment to promoting "tangible action towards creating understanding, acceptance, and inclusion for people of all sexual orientations and gender identities throughout its regions during 2014-2015," encourages their regional boards to take action towards inclusion of people of all sexual orientations and gender identities and resolves to offer a non-gendered option when running programs split participants by gender. This builds upon NFTY's past support for LGBT inclusion, which has included
taking action against homophobic and transphobic bullying
,
supporting same-sex marriage
, and co-sponsoring the
Keshet/Hazon LGBTQ and Ally Teen Shabbaton
, among many other actions. NFTY's support and efforts to creative an inclusive community for Jewish teens of all sexual orientations and gender identities sets a strong example for inclusion work for Jewish communities and institutions throughout the country. The Reform movement
has a long history of advocating for the rights of LGBT people
and it is important that we continuously and proactively take steps to increase the inclusiveness of our Jewish communities.
Related Posts
Image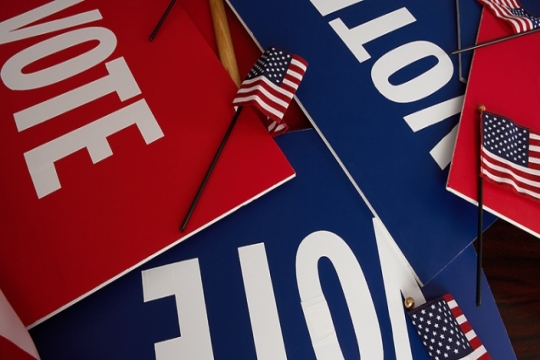 On Tuesday evening, we launched the Reform Movement's Every Voice, Every Vote campaign, our nonpartisan initiative to strengthen democracy by encouraging and protecting voter participation. As if this effort was not urgent enough already, the leaked draft Supreme Court decision in Dobbs v Jackson Women's Health Organization made clear that every issue of importance to our Movement is on the ballot this year, including abortion rights.
Image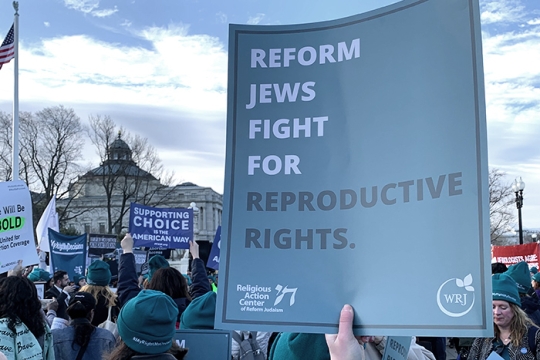 Even as we knew the Supreme Court was likely to undermine and even overturn abortion rights, to see the words in print in last night's leaked draft decision in Dobbs v. Jackson Women's Health Organization is shocking and painful. Here's how you can take action now.
Image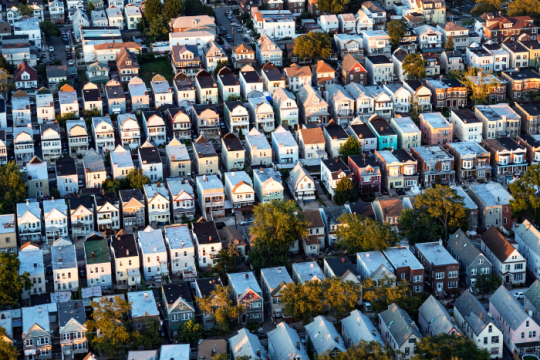 Last month, the Illinois legislature passed HB 2775, a bill that would end source of income discrimination in housing. Working across lines of difference as a member of the Illinois Coalition for Fair Housing, RAC-IL is proud to have played a key role in this successful campaign, which makes Illinois the twentieth state in the country to pass protections against income discrimination in housing. Governor J.B. Pritzker is expected to sign the bill in the coming weeks.