Image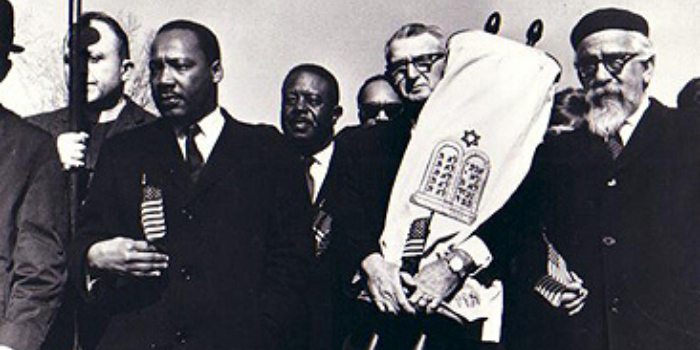 Civil rights are in the RAC's DNA. It was amidst the tumult of the Civil Rights Movement that Kivie Kaplan, vice-chair of the Reform Movement and national president of the NAACP, created the Religious Action Center of Reform Judaism. Rabbi Maurice Eisendrath supported Reverend Dr. Martin Luther King Jr. during Freedom Summer, leading the Reform Movement to stand in solidarity with this effort.  
Sixty-five years later, it is incumbent on us to continue supporting equality for all.
Over the past year, the RAC has been steadfast in its dedication to racial justice both within and beyond our communities. Last May, the 2019 Consultation on Conscience brought 1,200 Reform Jews to Washington to learn and to advocate for, among other issues, the Fair Chance Act to help level the playing field for formerly incarcerated people. This policy, known as "ban the box," passed Congress in December.
We have welcomed nearly 250 congregations into our Brit Olam network, including our Racial Justice Cohort. This group of rabbis, cantors, and lay leaders recognize our responsibility to dismantle racism within the Reform Movement and advocate for racial justice policies like reforming the criminal justice system.
RAC leaders in our state-based projects have proven the effectiveness of Reform Jewish advocacy in coalition with partners and allies. Our team in RAC-NY helped bring about a win for undocumented New Yorkers. Ninety leaders from 21 different congregations descended on the capital as a part of the Green Light Coalition, urging the passage of "Driver's Licenses for All" bill.
This past December, more than 5,000 Reform Jews joined us in Chicago at the URJ Biennial where we stated affirmatively and overwhelmingly that we must support the study of reparations to redress the effects of U.S. slavery and racial discrimination. Recognizing that the ongoing wounds of slavery and entrenched discrimination have continued to fester in every corner of American society, we made clear that it is our moral duty to combat bias. The Resolution on the Study and Development of Reparations for Slavery and Systemic Racism in the U.S. is about confronting racism in our country, our synagogues, and within ourselves.
It has been a momentous year since we last commemorated Reverend Dr. Martin Luther King Jr. Looking forward to January 20, and the rest of the year to come, we must continue to honor his legacy, and ours, by combatting racial injustice. Begin today:
Related Posts
Image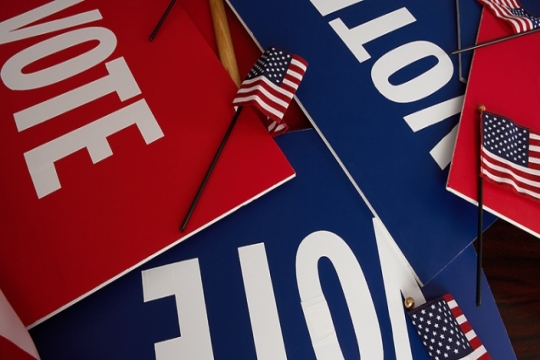 On Tuesday evening, we launched the Reform Movement's Every Voice, Every Vote campaign, our nonpartisan initiative to strengthen democracy by encouraging and protecting voter participation. As if this effort was not urgent enough already, the leaked draft Supreme Court decision in Dobbs v Jackson Women's Health Organization made clear that every issue of importance to our Movement is on the ballot this year, including abortion rights.
Image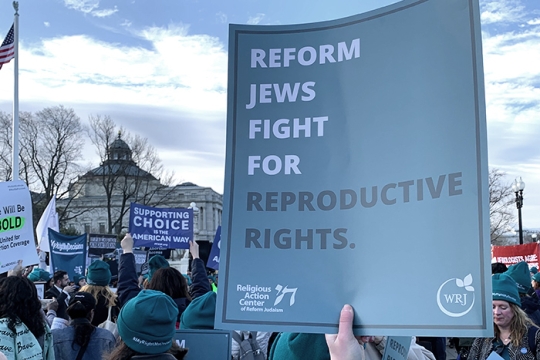 Even as we knew the Supreme Court was likely to undermine and even overturn abortion rights, to see the words in print in last night's leaked draft decision in Dobbs v. Jackson Women's Health Organization is shocking and painful. Here's how you can take action now.
Image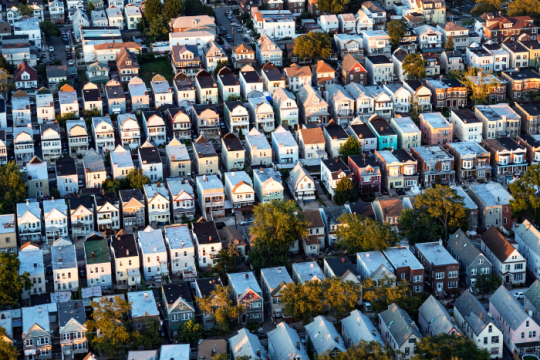 Last month, the Illinois legislature passed HB 2775, a bill that would end source of income discrimination in housing. Working across lines of difference as a member of the Illinois Coalition for Fair Housing, RAC-IL is proud to have played a key role in this successful campaign, which makes Illinois the twentieth state in the country to pass protections against income discrimination in housing. Governor J.B. Pritzker is expected to sign the bill in the coming weeks.