Image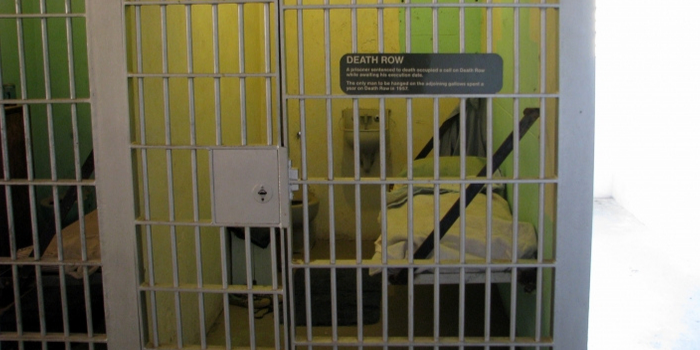 We are at a pivotal moment for the death penalty in the United States; the country is not moving forward, but backwards. Federal executions are coming back after a 16-year hiatus, as Attorney General Barr announced that the Department of Justice will resume executions of death-row inmates. Following this announcement in July 2019, Barr instructed the Federal Bureau of Prisons to schedule executions starting as early as December for five men.
Among the states, we are witnessing a similar turn to the more barbaric. In an unprecedented announcement, Oklahoma said it would use nitrous gas for executions and Utah has already used its recently reinstated firing squad. Such changes come as drug companies were pressured to stop selling their drugs to be used in administering executions. What is perhaps most shocking, is that some states would take up such brutal means of execution rather than place even just a short moratorium on the death penalty.
On the World Day Against the Death Penalty and in the wake of Yom Kippur, it's important to reflect on these striking developments. Yom Kippur, also known as the Day of Atonement, is a time of intense reflection and acts of t'shuvah, seeking repentance; we recite the Ashamnu prayer, beating our chests while admitting, "We have sinned," to ourselves, our peers, and the world. As we emphasize our deep belief in t'shuvah, we keep in mind that, "Each of us is more than the worst thing we've ever done," as Bryan Stevenson writes in Just Mercy. You could see this strong belief in repentance as a reaffirmation of our rejection to the death penalty.
Since 1959, the URJ has opposed the death penalty, believing that, "there is no crime for which the taking of human life by society is justified, and that it is the obligation of society to evolve other methods in dealing with crime." Our opposition comes not despite the Biblical law that mandated the death penalty for 36 offenses, but rather because of the rabbinic interpretations thereof which made applying the death penalty nearly impossible. For example, Rabbis established different requirements for capital cases, requiring a 23-judge court compared to only a three-judge court for non-capital cases (Mishnah Sanhedrin 4:1). These requirements expressed a need for impartiality of judgement, which is far from the way in which death sentences are carried out today in the United States, plagued by racial disparities.
Countless studies have shown that the race of both the defendant and victim play a role determining whether the defendant will be given a death sentence or spared. While white victims account for about half of all murder victims, as many as 80 percent of all Capital cases involve white victims. Researchers found that jurors were three times more likely to recommend a death sentence for a black defendant than for a white defendant in Washington state. Research of Louisiana's justice system found that the odds for a death sentence were 97 percent higher for those whose victim was white than for those whose victim was black.
Just recently, we saw bias play a role in a death sentence for someone within our Jewish community. Regardless of his guilt, it is undeniable that Randy Halprin, a Jewish man, faced a bigoted judge and was set to be executed on October 10th, the same day in which we call for the abolishment of the death penalty. According to people close to former Judge Vic Cunningham, he called Halprin "that [expletive] Jew" and worse throughout his 2003 trial. He allegedly "did not like anyone not of his race, religion or creed." Joining an amicus brief with the American Jewish Committee, we expressed our concern that, "the trial was no trial, and the verdict no verdict, because the judge was no judge." We are pleased with the decision, since then, to stay the execution from the Texas Court of Criminal Appeals. Nevertheless, the evident bias Cunningham expressed flies in the face of both the fundamental right to a fair trial in America and our Rabbinical teachings.
Join our continued fight to oppose the death penalty. Start by educating yourselves on the issue and where your state stands. Get involved with one of the state-level campaigns that are working to limit the use of and abolish the death penalty. Educate your community with a letter to the editor or by hosting a screening of films like In the Executioner's Shadow.
Related Posts
Image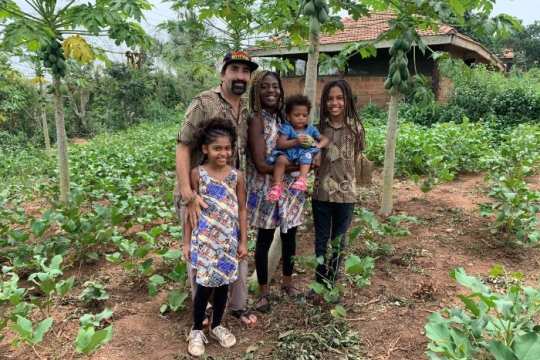 Isaac Hirt-Manheimer is the founder of Unity Ecovillage in Ghana, constructed according to eco-friendly principles that he learned while attending the Green Apprenticeship training program at Kibbutz Lotan in Israel.
Image
Although Judaism frames our responsibility to care for the planet in forward-looking terms, our commitment to environmental protection requires that we look backwards, too. This Earth Day, we must consider the connection between historic injustices, who bears the burdens of environmental harm, and solutions to correct these injustices.
Image
This sermon was given by Rabbi David Stern, an active member of the RAC-TX team,