Image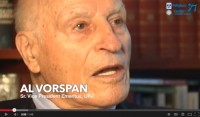 As I think back on my years of service and involvement in Jewish communal life, I marvel at the key role the Reform Movement played in advancing and achieving civil rights, both in the lead-up to the passage of the Civil Rights Act of 1964 and in the years since.
When I look back at the roster of the Commission on Social Action in its early history—our founding fathers and mothers—it almost takes my breath away. Among them, Cy Gordon, distinguished New York [labor] lawyer; Arthur Goldberg, labor leader and future justice of the Supreme Court; Joe Rauh, an irascible and powerful legal presence in Washington who fought for civil rights and defended victims of McCarthy's reign of terror; Rabbi Jack Rothschild of Atlanta, colleague and friend of Dr. Martin Luther King Jr.; Rabbi Arthur Lelyveld of Fairmont Temple, Cleveland, whose head was slashed by a Klansman in Mississippi; Howard Metzenbaum, businessman but destined to be U.S. Senator from Ohio; Rabbi Israel Dresner, an original Freedom Rider who became the most frequently arrested Jewish clergyman in America, including St. Augustine, Florida, where he led 17 CCAR rabbis and me to join MLK in a demonstration against segregation; Rabbi Charles Mantinband of Hattiesburg, Mississippi, an island of decency in a Mississippi aflame with hatred and violence ("My wife and I live our lives as Jews. If they bomb us, they bomb us"); Irving Fain, who inspired the Fain Awards for Social Justice, a chair of the CSA, businessman who dedicated his life to integrating Providence, Rhode Island, and unleashing ill power of religious faiths in action for justice; Jane Evans, who participated in the inaugural launching of the United Nations and who spent her entire life as Sisterhood leader spearheading campaigns for women's rights, women rabbis, gay rights, and world peace; Al Arent, respected tax attorney from Washington, D.C. who devoted much of his life to economic justice for all and to the deep involvement of its Jewish community to the building of a just American society and a thriving and pluralistic state of Israel; and Harris Gilbert, also long-time chair of the CSA, who fought for economic justice, affirmative action, campaign finance reform, sensible U.S. drug policy, and sane foreign policies; George Brussel Jr., an attorney from who orchestrated our campaign against McCarthyism; etc.
These extraordinary folks shepherded the CSA through one of America's most historic chapters—the passage of the monumental civil rights laws, the protracted fight alongside the NAACP and the rest of the traditional civil rights community, to preserve affirmative action programs which were being vilified (falsely) as "quota systems" (campaigns wagered by major Jewish national agencies at the time who argued that Jewish interests were in danger from affirmative action programs at universities; and later, becoming the first major Jewish organization to oppose the Vietnam War!
Irving Fain was a prominent businessman from Providence, Rhode Island, who fought to bring civil rights to his own community, giving scholarships to young people who wished to become community leaders. Anita Miller, later a CSA staffer, was integrating playgrounds by demanding equal rights for children, all the while pushing her own Temple Beth El and then UAHC to take the lead—and the risks—for civil rights and world peace. The URJ now honors congregations who have distinguished social action programs by bestowing the coveted Fain Award every biennial.
Al Vorspan is the Senior Vice President Emeritus of the Union for Reform Judaism and the former Director of the Commission on Social Action.
Related Posts
Image
Today, we stand at a critical crossroads in the climate crisis. The reconciliation bill is a historic, watershed approach, uniting the success of American families, the American economy, and environmental protection and climate crisis amelioration. We must take care not to destroy or spoil God's creation. We still have time to prevent the worst aspects of the climate crisis.
Image
In late August, the FBI released its annual compilation of hate crimes statistics, summarizing all hate crimes reported to the FBI in 2020. The data is alarming and only tells part of the story, as an increasing number of law enforcement agencies did not report data to the FBI. A new law will strengthen hate crimes data collection, reporting, and response measures, giving us hope that future statistics will be more accurate.
Image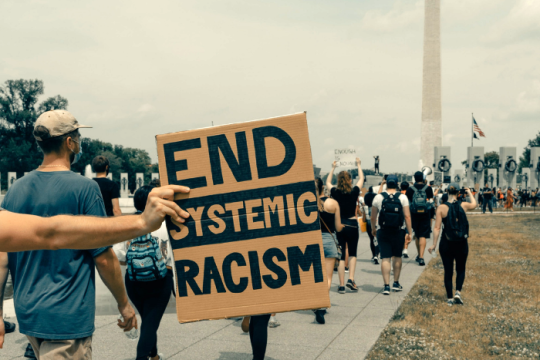 The Reform Movement's Racial Justice Campaign continues to be a central part in combating the daily oppression and dehumanization of BIPOC (Black, Indigenous, People of Color) individuals that is rooted in the 400-year history of systemic racism embedded in every corner of North America.