Tu BiSh'vat, also known as Chamishah Asar BiSh'vat (the fifteenth day of the month of Sh'vat) is commonly known as the New Year for trees and falls this year on February 3.
Historically, it was the date on which trees in Israel were determined to be mature enough for their fruit to be harvested. Tu BiSh'vat was the date designated because by then, the early winter rains had largely subsided and the period of "budding" was just commencing, making the holiday a celebration of renewal. This holiday of renewal, marking the New Year of the trees, is one reminder of how our Jewish tradition is so deeply tied with the changing of seasons and the protection of our earth.
Tu BiSh'vat is also an opportunity for us to renew our commitment to combatting dangerous climate disruption. 2014 marked the hottest year ever on record and we are already seeing rising sea levels, increased ocean acidification, and decreased biodiversity that is predicted to lead to massive increases in global hunger if we do not cap our carbon emissions, conserve energy, and educate our communities about the environment and climate change. There are many opportunities to focus on the environment this year during Tu BiSh'vat.
The Religious Action Center Tu BiSh'vat Holiday Guide page includes program bank activities on environmental justice to get your family, congregation or religious school involved and working on environmental projects for the holiday like promoting food justice and creating a recycling program. The page also has resources on hosting a Tu BiSh'vat Seder, a fun and celebratory way to engage your community in the holiday through food, and resources for a Tu BiSh'vat prayer service.
Taking care of the environment should not be something that we remember and care about only on the holiday. The Religious Action Center is partnering with GreenFaith to support congregations in running energy audits and other energy efficiency programming both to education congregations and to conserve energy and save money. You can learn more about the GreenFaith Energy Shield and Certification programs here.
Finally, it's important as we take a look at our own carbon footprint and work on climate change within our communities, that we remind our elected officials that climate change is something the Jewish community cares deeply about. Take a moment to urge your Senators and Representative that you support the Green Climate Fund by filling out this action alert, which will work to help the poorest among us globally adapt to climate change and work to curb their greenhouse gas emissions.
Chag Sameach!
Related Posts
Image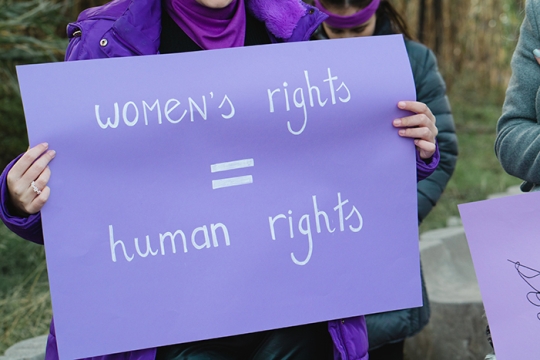 March is Women's History Month, a celebration that recognizes and celebrates the contributions of women throughout the nation's history.
Image
I spent the first year of the pandemic in South Korea, but even before the pandemic, I wore masks because of the bad air days. South Korea's rapid transition from a war-torn nation to an industrial superpower with a GDP equivalent to the State of New York exacted a terrible cost on Korean air quality.
Image
Any day now, Judge Matthew Kacsmaryk will issue a ruling in Alliance for Hippocratic Medicine et al v. U.S. Food and Drug Administration et al, a case that asks the United States District Court for the Northern District of Texas to order the Food and Drug Administration to rescind its 20-year-old approval of mifepristone (one of two medications commonly used in medication abortion)--a major decision that could pull the drug off the market nationwide.