Image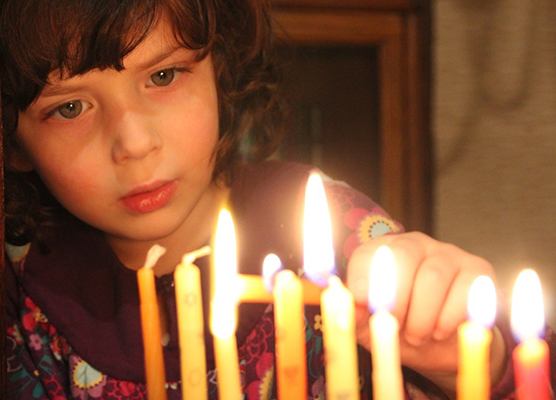 Crises often continue long after they disappear from the headlines, and the ethnic cleansing of the Rohingya people in Burma is no exception. That is why we are joining with our partners* on Erev Shabbat, December 7, 2018, to dedicate the 6th candle of Hanukkah to the Rohingya people of Burma. We hope you will join us.
Since August of 2017, a campaign of ethnic cleansing has forced over 700,000 Rohingya men, women, and children to flee from Burma to Bangladesh, where they remain in refugee camps with an uncertain future. The Rohingya people have faced decades of discrimination by the government, including the denial of citizenship and freedom of movement and being barred from government positions. Those who didn't flee the violence continue to face discrimination and persecution.
In early November 2018, Bangladesh and Burma agreed to begin repatriation of Rohingya to Burma, even though their basic rights have not been restored and entire villages were destroyed, leaving any potential returnees without shelter. Thankfully, strong Rohingya opposition, including protests and a refusal to show up for repatriation, ended this attempt. However, conditions in the refugee camps remain dire and there has been no progress in Burma to allow for a safe return of Rohingya.
In response to the ethnic cleansing, the Reform Movement joined with other Jewish organizations to create the Jewish Rohingya Justice Network. Together, we have petitioned Congress to pass legislation to intervene on behalf of the Rohingya people. The House of Representatives passed legislation to increase humanitarian aid, implement sanctions against those responsible, and create a mechanism of accountability to build equitable institutions in Burma. However, this legislation remains stuck in the Senate.
As Jews, we must bear witness to this ongoing crisis. The persecution the Rohingya people reminds us of the persecution Jews have experienced across time and place. In Leviticus, we are commanded, "You may not stand idly by when your neighbor's blood is being shed" (Leviticus 19:16). As Jews, we know all too well the price paid when good people do not act to protect the victims of discrimination and persecution. It is our Jewish responsibility to advocate for the security and rights of the most vulnerable people and to never stay silent when ethnic cleansing is unfolding right in front of us.
Here are actions you can take to help the Rohingya people:
Join with Jews around North America in lighting the 6th Chanukah candle on Friday, December 7, for the Rohingya people. Use this reading provided by American Jewish World Service and the Jewish Rohingya Justice Network to help frame the lighting of the Chanukah candles and learn more about the challenges the Rohingya people face.
 
Urge your Senators to support passage of the Burma Human Rights and Freedom Act (S.2060). This bipartisan bill would promote democracy and human rights in Burma, implement sanctions as accountability mechanisms for ethnic cleansing practices taking place in Burma, and begin to restore human rights and dignity for ethnic minorities who are still in Burma and who have fled across borders.
*The Jewish Rohingya Justice Network is the powerful consortium of Jewish NGOs advocating for the rights of the Rohingya. Members include: American Jewish Committee, American Jewish World Service, Anti-Defamation League, HIAS, JACOB, Jewish Community Relations Council of New York, Jewish Council for Public Affairs, Jewish World Watch, Rabbinical Assembly, Reconstructing Judaism, Reconstructionist Rabbinical Association, Religious Action Center of Reform Judaism, T'ruah and The Union for Reform Judaism. Allies: Foundation for Ethic Understanding, Hebrew College, The Muslim-Jewish Solidarity Committee, The New York Board of Rabbis, The Shalom Center and Uri L'Tzedek.
Related Posts
Image
We stand with the people of Israel during these difficult and challenging days and pray for the safety and immediate release of all of the hostages. See our resources and actions you can take.
Image
Before sharing some tools for facing and combating antisemitism, it's important to have a clear understanding of exactly what antisemitism is. 
Image
When we think about climate change, I believe we often get lost in the global context and forget about its local impacts. Climate change is a complex, unfamiliar, slow-moving, and intergenerational problem that covers a broad range of policies, topics, and headlines.