We are less than a week away from Tuesday November 4: Election Day 2014. The election this fall is a very exciting and important time for voters across the country to make their voices heard,
with numerous opportunities to weigh in on races for the House and Senate, state legislature, state executive positions, and mayoral and city council races
. In addition,
40 states will also be voting on 139 ballot measures
, such as
Massachusetts' Ballot Question 4 on Paid Sick Days
and
Nebraska's Initiative 425 on raising the minimum wage
.
Four states will be voting on minimum wage ballot measures this election day
. There are also important ballot initiatives happening in other states:
Washington State's Ballot Initiative I-594 which would require universal background checks for all gun purchases
,
California's Proposition 47, which would dramatically change California's criminal justice system
, and
Tennessee's Amendment One, which would undo language in the state's constitution saying that the right to choose is a fundamental right
. It is crucial that individuals get to the polls to make their voices heard on these important policy areas! In some states, it still is not too late to
register to vote
, as Colorado, Connecticut, Iowa, Minnesota, Montana, New Hampshire, Wisconsin, Wyoming, and the District of Columbia all have
same day Election Day registration
. This means that if you have not yet registered to vote and live in those places, then there is still time for you to go to the polls or to the Board of Elections office to register, but in most states, the
voter registration deadline
has already passed. We are excited to promote voter advocacy efforts and encourage individuals to go to the polls and vote.. The RAC also has 
a special guide to Get Out the Vote
, 
a Do's and Don'ts Guide for Non-Profits
 for the election season, and 
materials aimed specifically for first time voters
. We also have graphics made to
 share on Twitter
 or to 
make your Facebook profile picture
and  
Facebook cover photo
. As heirs to a tradition of civic engagement, American Jews must participate in elections to ensure that our country's policies at the local, state, and national levels reflect our commitment to social justice. Our tradition teaches us that we are collectively responsible to choose our elected leaders, and in this week's Torah portion, we learn that "God said to Abram, 'go forth,'" or "
lech lecha
" (Genesis 12:1). On Tuesday, November 4, make sure that you go forth to the polls and let your voice be heard.
Related Posts
Image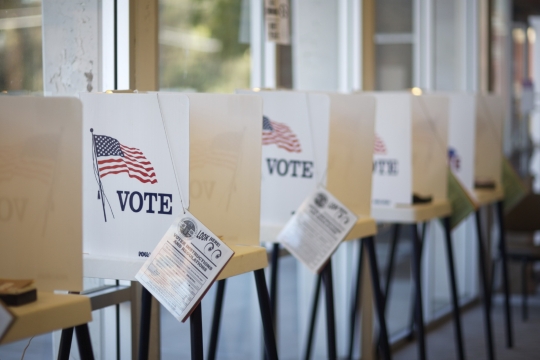 With 2023 in full swing, leaders and officials at every level are setting their agendas and priorities for the coming year. We continue to be proud of the power we built and mobilized in 2022 as a Reform Movement as we gather to set the agenda for our work in 2023.
Image
January 22nd will mark 50 years since the Roe v. Wade decision and the first anniversary since the Supreme Court overturned Roe last summer, paving the way for states to ban abortion and restrict other critical reproductive health services.
Image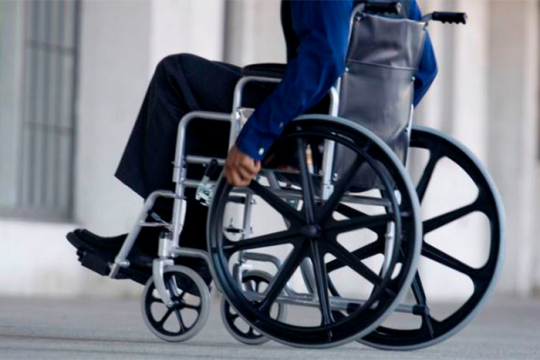 The Religious Action Center is excited to continue our partnership with the Jewish Federations of North America as hosts of the annual Jewish Disability Advocacy Day (JDAD) on February 15th at 12 PM ET. Registration is officially LIVE!