Image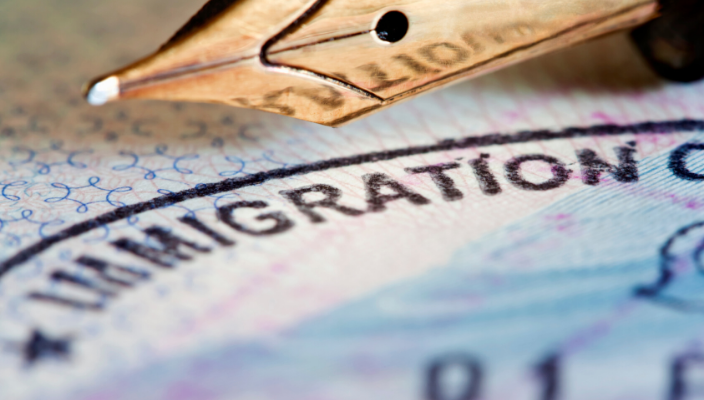 People sitting side-by-side on international flights. Children sleeping near each other in bunkbeds. Employees coughing in their workplaces. Individuals not washing their hands. Groups of more than 50 congregating in an enclosed place.
All of these behaviors are precisely what not to do during a pandemic, when social distancing is vital to stop the spread of the coronavirus.
Yet not only are these things happening, they are being done by the federal government as part of its ongoing crackdown on immigrant communities in the United States. As the world goes into lockdown to curtail the spread of COVID-19, immigrant communities have been extremely hard hit. Here are four Reform Movement priorities for immigration justice – followed by ways you can make an important difference right now.
1. Restrict ICE and Border Patrol enforcement activities during the current health crisis.
Amid the pandemic, immigration enforcement actions have continued. The United States has deported thousands of immigrants -- including some who are sick -- and helped bring COVID-19 to places where it has had far less presence, such as Mexico, Haiti, and the Northern Triangle of Central America. Meanwhile, ICE has continued conducting raids -- arresting people at their homes -- only to bring them to overcrowded facilities.
It is vital for the government to suspend arrests, deportations, and enforcement actions such as putting new people into detention. It's especially crucial for all immigrants be able to access medical facilities without fear of being targeted by immigration enforcement agencies. 
2. Release people detained for immigration violations to family, sponsors, or to another safe environment to avoid being trapped in epicenters of disease.
There are nearly 40,000 people in more than 200 U.S. immigrant detention centers -- the largest such system in the world. They report being without soap, masks, and any ability to social distance, meaning that the coronavirus can spread rapidly. Some who request hygiene supplies are punished, while others have gone on hunger strikes to demand release.
Individuals for non-violent offenses, the vast majority of ICE detainees, should be released to reduce the chance of a massive outbreak. Many detainees are waiting for court hearings and could be sheltering in place with sponsors. It's time to let them out of detention centers, following recommended public health guidelines.
3. Make testing, preventative health care, and medical services for coronavirus-related illness free for all.
Prevention, testing, and treatment for COVID-19 are vital, and free access is key since hospitalization can be exorbitantly expensive for the uninsured. This is a public health issue, and testing and treatment for all is a way of protecting the entire population.
4. Restore the asylum system and end Remain in Mexico (MPP).
Around 60,000 people are living on the Mexican side of the US border waiting for their asylum cases to be heard. In the overcrowded shelters and encampments, it's impossible to maintain the social distancing and hygiene necessary to prevent the spread of COVID-19.
We call on the U.S. government, working in concert with Mexican authorities and local and international organizations, to make sure asylum seekers have preventative measures, COVID-19 testing, and health services free of cost as we work toward dismantling the program and restoring asylum.
How can you help?
1. On Friday, April 24, there will be a social media storm from 2-4 p.m. ET to demand the release of detainees. You can take part in this potentially life-saving action in three easy steps.
Create a sign or social media post calling for the release of detainees and using the hashtag #FreeAndAlive and the link RAC.org/FIRST.
Make a video of yourself holding the sign. Say your name, your role, and your congregation or community. Call for the release of detainees held for civil immigration violations, explaining that it's urgent to save lives and why it's important to you.
Post the video on social media, such as Twitter, Facebook, or Instagram and tag the RAC @theRAC on Twitter and Facebook and @theRACgram on Instagram so we can share your posts.
2. Contact your members of Congress and ask them to pressure ICE to release from detention immigrants held on non-violent offenses, and instead use alternatives to detention, consistent with public health guidelines.
3. Contact local immigrant rights organizations in your area. Find out what your local detention center is, which organizations are working there, and how to make demands to relevant local and state officials, asking them to use their powers to release people from immigration detention facilities that they have authority over, subject to public health guidelines.
4. Become better educated about immigration justice and the effect of COVID-19 and share the information with your congregants (remotely). Check out the following:
5. Share these social media graphics on Facebook, Twitter, and Instagram to show your support.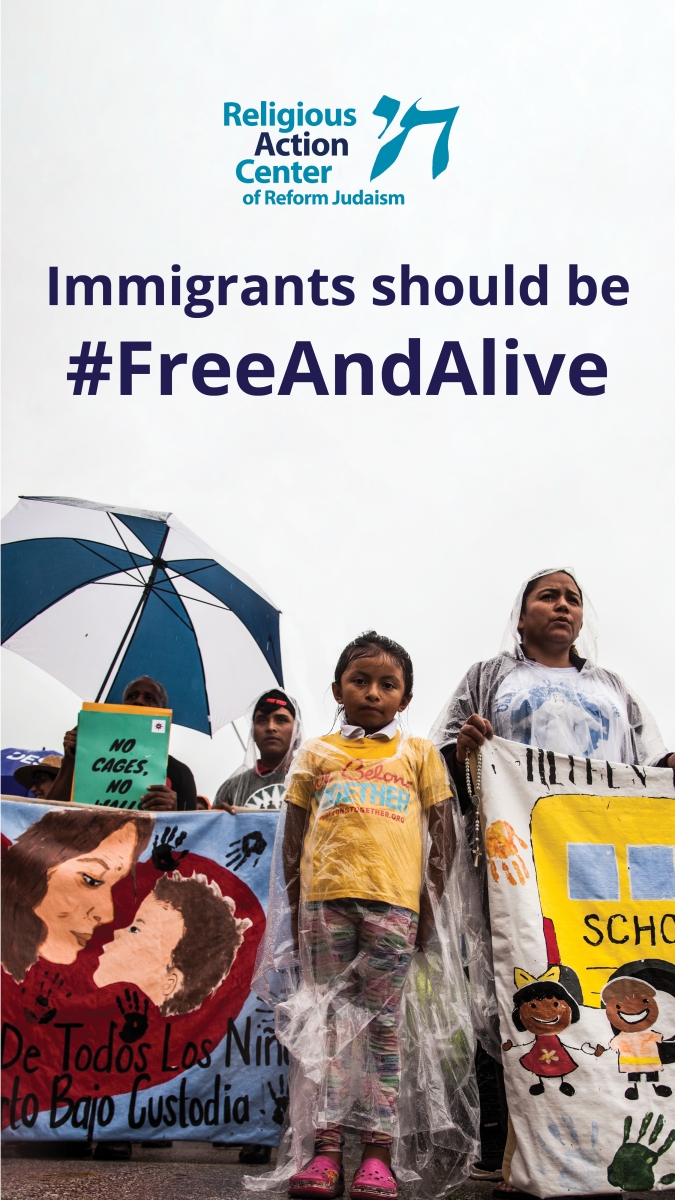 Instagram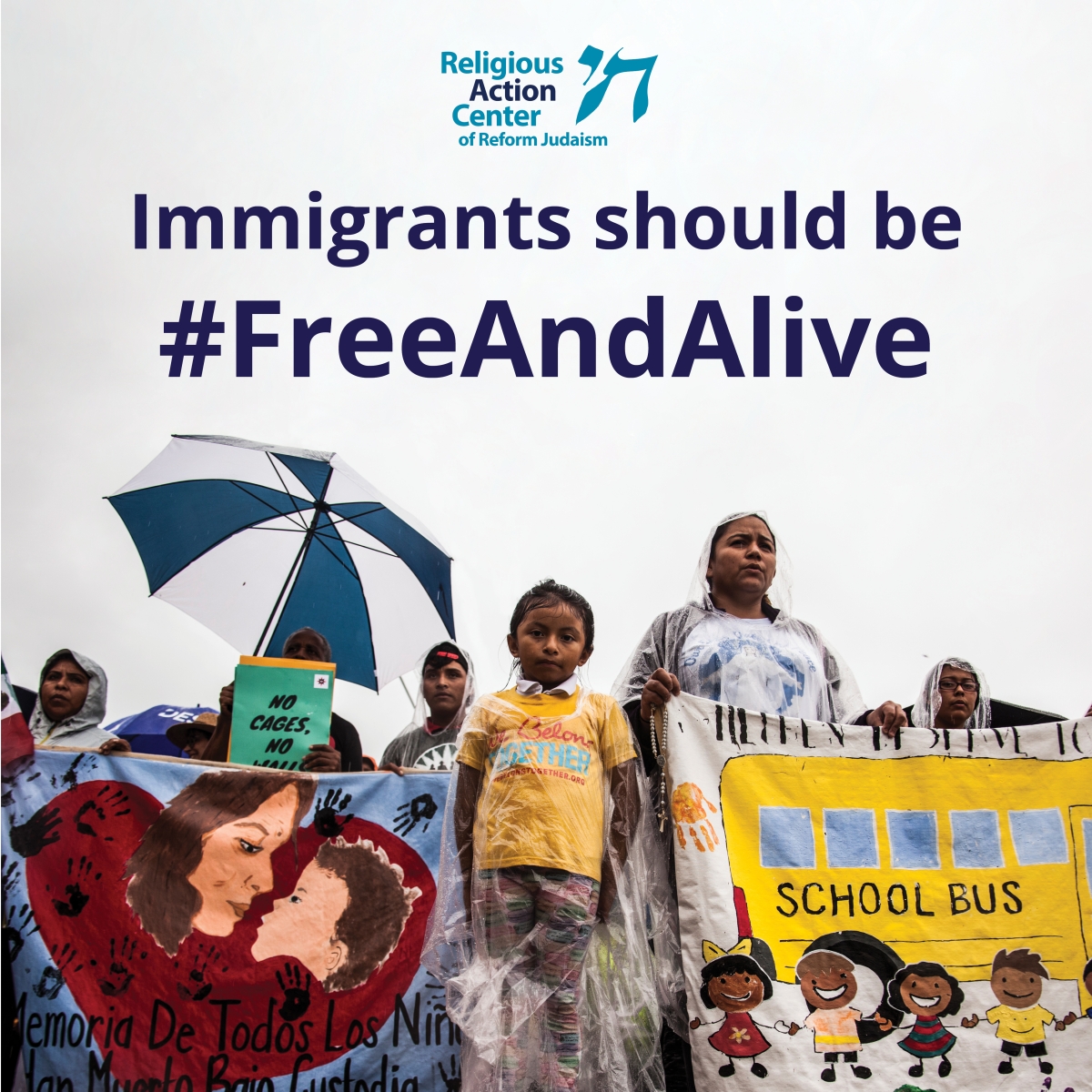 Facebook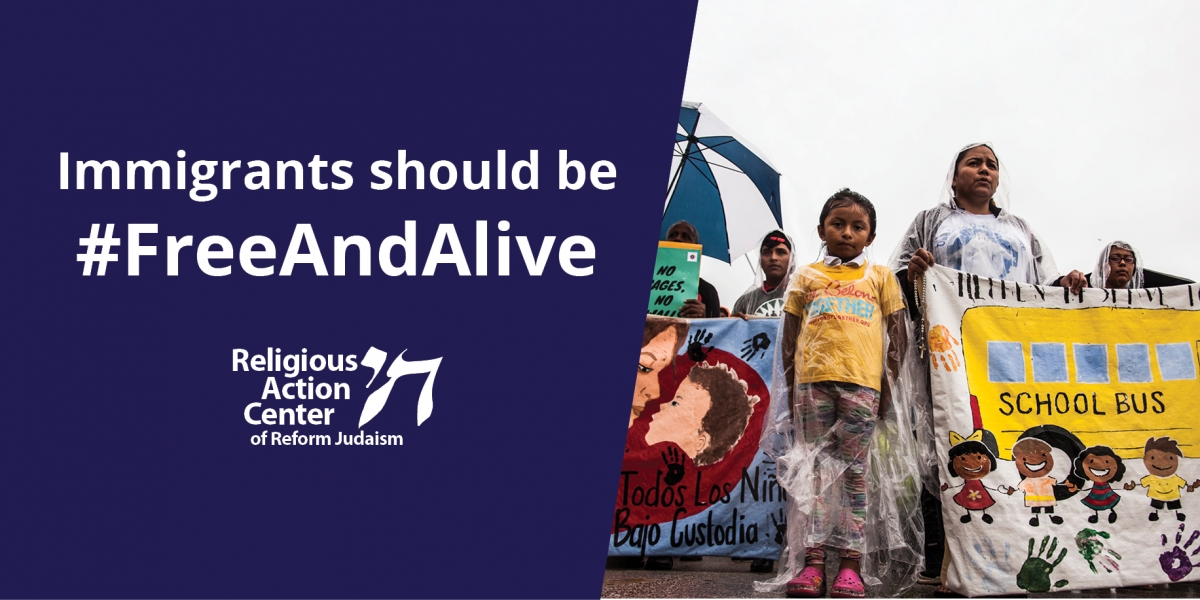 Twitter
Thank you for joining our effort to stand up for immigration justice!
Related Posts
Image
The RAC and WRJ are proud to sponsor NCJW's Repro Shabbat February 17th-18th (Parshah Mishpatim), when the Reform Jewish Movement will join with the wider Jewish community to recommit ourselves to reproductive health and rights.
Image
This blog post is adapted from a drash by Rabbi Julie Saxe-Taller at Jewish Earth Alliance's January 2023 webinar, The Climate on Capitol Hill, January 2023 with Senator Sheldon Whitehouse.
Image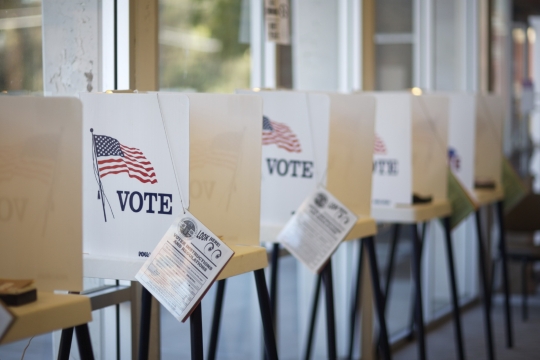 With 2023 in full swing, leaders and officials at every level are setting their agendas and priorities for the coming year. We continue to be proud of the power we built and mobilized in 2022 as a Reform Movement as we gather to set the agenda for our work in 2023.