On March 27,
legally married same-sex couples will be able to take unpaid time off under the Family and Medical Leave Act (FMLA)
. Signed into law 22 years ago, FMLA allows eligible workers to take a maximum 12 weeks unpaid time off of work to care for a new child (including adopted and foster children), care for a sick child, act as a caregiver for a parent, address personal serious health concerns and care for wounded service members.
The rule
, published last month, revises the definition of spouse to include legally married same-sex couples, regardless of whether the state they live in recognizes their marriage or not. This is an important step forward for LGBT individuals. Before 2013, the Defense of Marriage Act (DOMA) defined marriage as between a man and a woman for federal purposes. However, a 2013 Supreme Court decision in
United States v. Windsor
struck down this section of DOMA, opening the door for LGBT couples to receive many of the same benefits as their straight counterparts. However, LGBT couples were not—and still not—eligible for all of the benefits heterosexual couples receive. Some federal benefits recognize marriages not based on where the ceremony was officiated, but rather on whether the marriage is recognized in the states in which the couple resides. Consequently, many couples residing in
the 12 states that do not recognize same sex marriages performed in other states
are not eligible for all of the benefits that their straight counterparts are eligible for. After the decision in
United States v. Windsor
, the Department of Labor announced that
FMLA would apply to eligible employees in same-sex marriages if the employee resided in a state that recognized their marriage
. This new rule followed instructions by President Obama to federal agencies to review their policies following the ruling in
Windsor
. The Reform Movement supports this change and Rachel Laser, Deputy Director of the Religious Action Center,
submitted comments last August to the Department of Labor
in support of their proposal to change the definition of "spouse" in FMLA to refer to all legally married individuals, including same-sex spouses who live in a state that does not recognize same-sex marriage. The Reform Jewish Movement has long been a champion of FMLA as a means of lifting up our nation's working families: easing the pain and stress of choosing between responsibilities at work and personal health and caregiving needs at home. We are inspired by our tradition that teaches us the importance of promoting the well-being of community members, as it is written in Deuteronomy "You shall not abuse a needy and destitute laborer, whether a fellow Israelite or a stranger in one of the communities of your land. You must pay out the wages due on the same day, before the sun sets, for the worker is needy and urgently depends on it; else a cry to the Eternal will be issued against you and you will incur guilt" (24:14-15). Furthermore, our Jewish tradition teaches that all people are created in the Divine image,
b'tselem Elohim
(Genesis 1:27), and should thus be treated with respect and dignity. Same-sex couples reside in 93% of counties and 100% of states throughout the country. The Department of Labor's new rule will benefit couples throughout the United States and falls in line with our Movement's policy of embracing and affirming people of all sexualities. To learn more about Jewish values and LGBT Rights,
visit the RAC's LGBT Rights page
and to learn more about Jewish values and economic justice
visit the RAC's Economic Justice page.
Related Posts
Image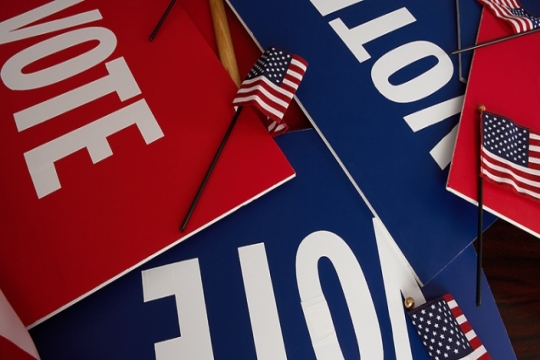 On Tuesday evening, we launched the Reform Movement's Every Voice, Every Vote campaign, our nonpartisan initiative to strengthen democracy by encouraging and protecting voter participation. As if this effort was not urgent enough already, the leaked draft Supreme Court decision in Dobbs v Jackson Women's Health Organization made clear that every issue of importance to our Movement is on the ballot this year, including abortion rights.
Image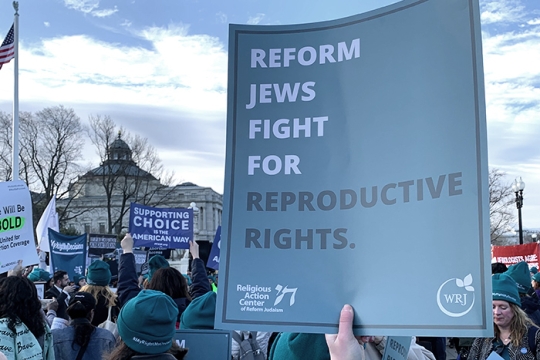 Even as we knew the Supreme Court was likely to undermine and even overturn abortion rights, to see the words in print in last night's leaked draft decision in Dobbs v. Jackson Women's Health Organization is shocking and painful. Here's how you can take action now.
Image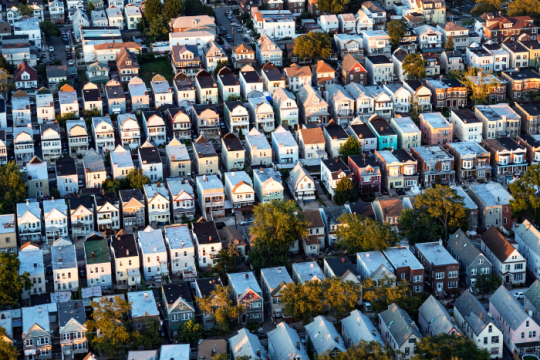 Last month, the Illinois legislature passed HB 2775, a bill that would end source of income discrimination in housing. Working across lines of difference as a member of the Illinois Coalition for Fair Housing, RAC-IL is proud to have played a key role in this successful campaign, which makes Illinois the twentieth state in the country to pass protections against income discrimination in housing. Governor J.B. Pritzker is expected to sign the bill in the coming weeks.