Image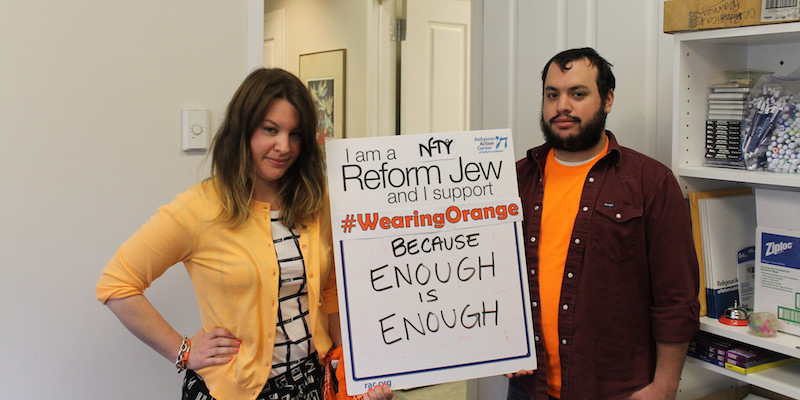 On June 2, millions of people across the county will be observing the second annual National Gun Violence Awareness Day, also known as Wear Orange Day.
On January 21, 2013, Hadiya Pendleton – a majorette and high school student from the South Side of Chicago – marched in President Obama's Second Inaugural Parade.  One week later, after finishing final exams, Hadiya was shot and killed in a park near her school.  Soon after this tragedy, Hadiya's childhood friends asked their classmates to commemorate Hadiya's life by wearing orange.  They chose the color orange to symbolize the value of human life, as hunters wear orange in the woods to protect themselves and others. This call to action from Hadiya's classmates has grown into a national movement, and orange is becoming the symbol of gun safety.
Last year, the Reform Movement participated in the first ever National Gun Violence Awareness Day, and this year, the RAC and NFTY are once again working with Everytown for Gun Safety and dozens of other organizations, to draw awareness, to educate and to take action to prevent gun violence. Here are five ways that you can get involved with Wear Orange this year:
To learn more about NFTY's involvement in Wear Orange, visit their webpage. To learn more about gun violence prevention, visit the RAC's issue page. 
Related Posts
Image
The RAC and WRJ are proud to sponsor NCJW's Repro Shabbat February 17th-18th (Parshah Mishpatim), when the Reform Jewish Movement will join with the wider Jewish community to recommit ourselves to reproductive health and rights.
Image
This blog post is adapted from a drash by Rabbi Julie Saxe-Taller at Jewish Earth Alliance's January 2023 webinar, The Climate on Capitol Hill, January 2023 with Senator Sheldon Whitehouse.
Image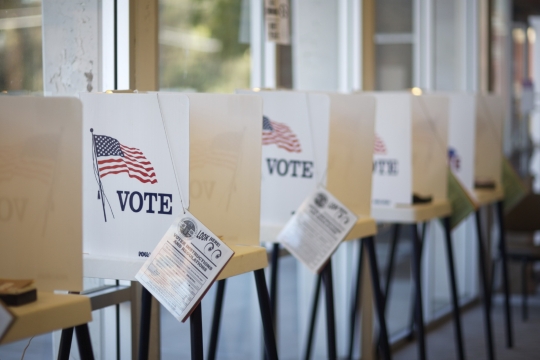 With 2023 in full swing, leaders and officials at every level are setting their agendas and priorities for the coming year. We continue to be proud of the power we built and mobilized in 2022 as a Reform Movement as we gather to set the agenda for our work in 2023.