We often talk about climate change and environmental initiatives to combat the human-made disruption of our earth's systems and exhaustion of its resources. However, while climate change is a threat that affects us all as sea levels rise and we experience more frequent extreme weather events, people of color and low-income people across the United States and the world will be disproportionately burdened by the most damaging impacts of a changing and less habitable climate. Less economically stable communities are unable to bounce back from the devastation to infrastructure caused by extreme weather events like Hurricane Katrina and Superstorm Sandy. Similarly,
communities of color are significantly more likely to live near toxic waste facilities and to unequally come into contact with polluted air and water
. As Jews, we know that we have an obligation to our earth, to "till and tend" it as God told humankind in the Garden of Eden (Genesis 2:15). But environmentalism is about more than just tilling and tending the earth so that our children and our children's children can inherit a habitable planet. When we think about climate change and the
effects scientists have predicted in the coming years
, we should also be thinking about
communities that are affected today
and
the injustice of unequal access to clean air
and clean water
and
unequal vulnerability to rising sea levels
,
increased hunger from decreased crop availability
and
extreme weather events
. In Proverbs 31:9 we are told: "Speak up, judge righteously, champion the poor and the needy." Passover is a holiday about redemption and liberation, throwing off the shackles of oppression and beginning the journey to the Promised Land. As Passover approaches, we must take the time to consider what it means to care about justice. How do we, as Jews today, continue with our Passover tradition the spirit and energy of liberation? How do we remember our own struggles and work to end the oppression of others? Climate justice, then, is a specifically Jewish issue and one especially pertinent during Passover. The climate justice framework is a place where the intersection between our care for the earth and our care for the poor and vulnerable among us come together. Working towards environmental initiatives, whether that means
performing an energy audit in your congregation
or
talking about climate change at your family's Seder
, is essential work, both in its own right to protect our earth, and also as we keep in mind the injustices integral to climate change. You can check out other ways to
incorporate social justice issues into your Passover here
. Chag sameach!
Related Posts
Image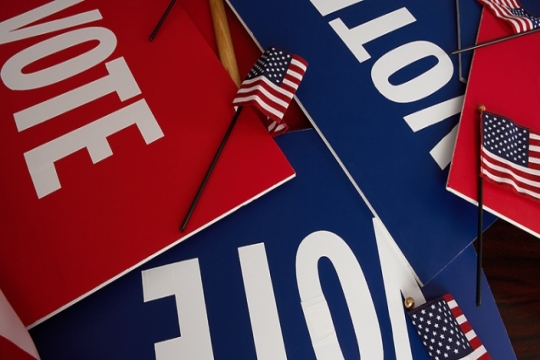 On Tuesday evening, we launched the Reform Movement's Every Voice, Every Vote campaign, our nonpartisan initiative to strengthen democracy by encouraging and protecting voter participation. As if this effort was not urgent enough already, the leaked draft Supreme Court decision in Dobbs v Jackson Women's Health Organization made clear that every issue of importance to our Movement is on the ballot this year, including abortion rights.
Image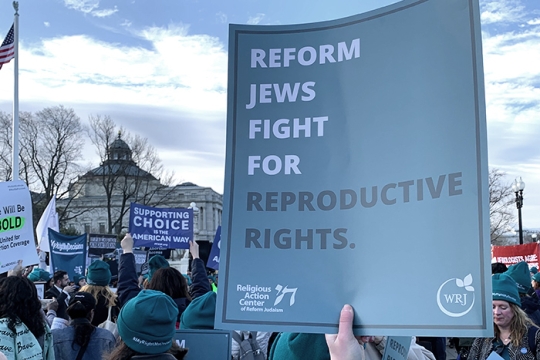 Even as we knew the Supreme Court was likely to undermine and even overturn abortion rights, to see the words in print in last night's leaked draft decision in Dobbs v. Jackson Women's Health Organization is shocking and painful. Here's how you can take action now.
Image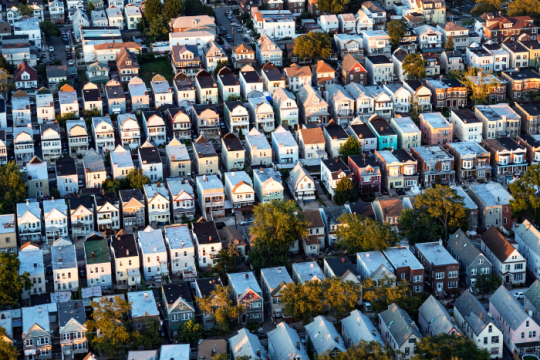 Last month, the Illinois legislature passed HB 2775, a bill that would end source of income discrimination in housing. Working across lines of difference as a member of the Illinois Coalition for Fair Housing, RAC-IL is proud to have played a key role in this successful campaign, which makes Illinois the twentieth state in the country to pass protections against income discrimination in housing. Governor J.B. Pritzker is expected to sign the bill in the coming weeks.