Image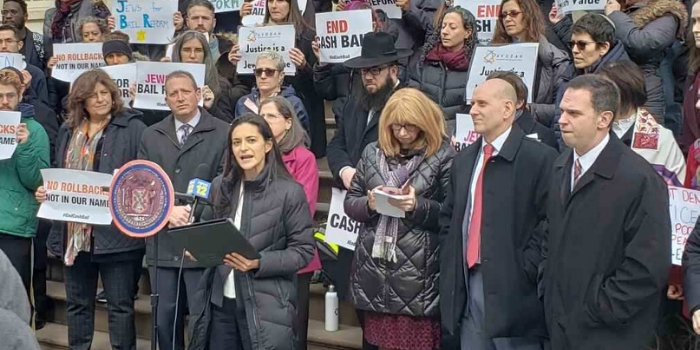 Joy Friedman made the following remarks at a rally to support bail reform in New York. 
I am Joy Friedman, the Director of Organizing for the Religious Action Center of Reform Judaism. I am a New Yorker and a Reform Jew myself.  
Reform Jews across the state of New York joined the effort to enact bail reform, firm in our belief that doing so fulfills the mandate of Pirke Avot, Sayings of the Sages, that reminds us that justice itself must be pursued through just means. Every day in 2018, over 16000 people were sitting in New York's jails in pre-trial detention because they were denied or could not make bail – most often an amount between $1,000 -$5,000. These individuals lost jobs, couldn't take care of their loved ones, and were subject to violence in overcrowded jails. They were being punished without being convicted of a crime. Our bail system privileged the wealthy over the poor, particularly defendants of color who have long been disproportionately targeted by law enforcement. This was criminalizing poverty. These were not just means.
New York is home to the largest Jewish population outside of Israel, including 99 Reform synagogues with over 100,000 members. Our Reform Movement is headquartered here in New York City, and Reform Jews are in Monsey, on Long Island, in Westchester, Brooklyn and Albany. We are united with Jews from every denomination and beyond in our commitment to fight antisemitism. And, tragically, we join all New York Jews in experiencing the terror caused by increasing antisemitic attacks in our country and in our state.
The Reform Movement will continue to be on the frontlines of the fight against antisemitism. At the same time, we won't let our community be used as a tool to perpetuate injustice, nor will we allow a wedge to be driven between the Jewish community and communities of color. Instead, we need to fight antisemitism at its root.
We are open to all good faith solutions to the antisemitism crisis here and across the country, including legislative ones. However, we don't believe that rolling back the landmark New York bail reform law would address the root causes of antisemitism and we will not support amendments that make our state's criminal justice system less just.
A year ago, I became a mother. My daughter's caretakers are Orthodox Jewish women in Brooklyn who love her as if she were their own child. My daughter celebrates Shabbat at a Brooklyn Reform synagogue, where last November antisemitic hate was spray painted on the walls. For her sake, for the sake of her caregivers, for the sake of all Jews, and for the sake of our democracy, we must stop the rising tide of antisemitism. I fear for the safety of my Jewish friends and colleagues, for my daughter. The same love I feel for those close to me compels me to say no to these attempts to keep nonviolent defendants in New York City jails in my name or in the name of my community. Because I know that every New Yorker accused of a misdemeanor and forced to languish in our city's jails simply because they cannot afford bail also has a community of people who love them, who miss them, who worry for their safety.
We will drive antisemitism out of New York – and we will do it with a criminal justice system that protects the rights and dignity of all people.
Related Posts
Image
The RAC and WRJ are proud to sponsor NCJW's Repro Shabbat February 17th-18th (Parshah Mishpatim), when the Reform Jewish Movement will join with the wider Jewish community to recommit ourselves to reproductive health and rights.
Image
This blog post is adapted from a drash by Rabbi Julie Saxe-Taller at Jewish Earth Alliance's January 2023 webinar, The Climate on Capitol Hill, January 2023 with Senator Sheldon Whitehouse.
Image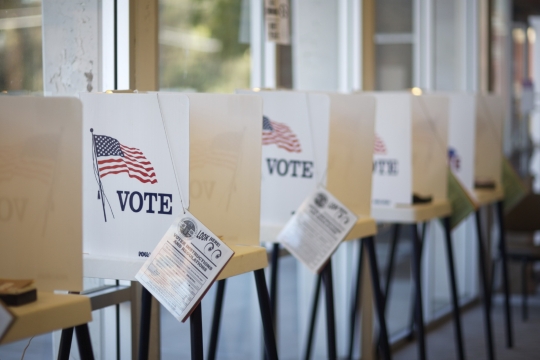 With 2023 in full swing, leaders and officials at every level are setting their agendas and priorities for the coming year. We continue to be proud of the power we built and mobilized in 2022 as a Reform Movement as we gather to set the agenda for our work in 2023.