Image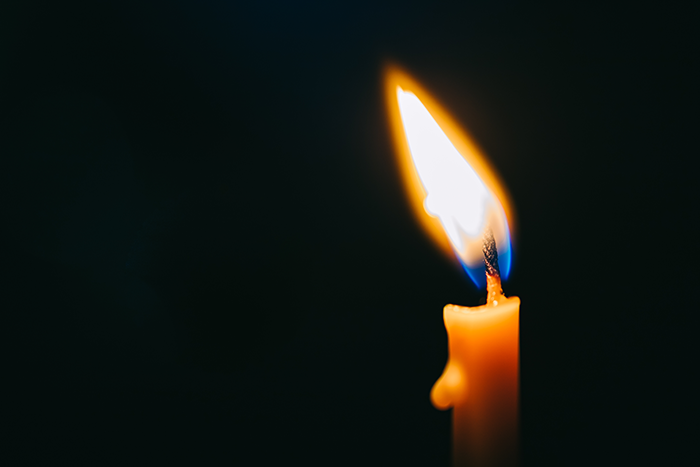 Growing up, every Fourth of July, we used to learn about the "land of the free." We made art projects at camp and sang about our "sweet land of liberty." We barbequed with friends and family, enjoying a day off that ended with a 30-minute firework show of red, white, and blue. For many, however, Independence Day is not just an excuse to goof off, but a reminder of the freedoms that remain out of reach. From the persecution of indigenous peoples to chattel slavery to the oppression of women, LGBTQ+ folks, Asian American and Pacific Islander community members and other minority groups, for hundreds of years, "liberty and justice for all" has been a promise this country has failed to uphold.
This year, July 4th was especially difficult to celebrate. As young leaders in the Reform Movement, we are troubled by the current state and future of the U.S. In just the past month, the Supreme Court has issued life-altering decisions that - among others - take away abortion rights, limit common-sense gun violence prevention measures, restrict the EPA's ability to protect our climate, and degrade separation of church and state in public schools. At the same time, Congress has failed to make meaningful progress on almost every issue important to us. Even the recently-passed Bipartisan Safer Communities Act, the most significant gun reform bill in decades, is insufficient to fully address the daily gun violence that plagues our country and makes almost all places - including our Fourth of July celebrations - unsafe. And while many celebrated independence from COVID-19 last summer, the rise in new variants combined with fading public health protections have allowed the pandemic to resurge, leading the United States to surpass 1 million deaths and placing many (especially those with disabilities and chronic illnesses) at continued risk.
Marginalized communities, including women, People of Color, immigrants, LGBTQ+ individuals, people with disabilities, and low-income individuals, have long lived without the freedoms afforded to more privileged communities. Not only do these groups experience daily systemic inequities, they must also contend with lasting, generational trauma that make our world more dangerous and depressing. These groups face the brunt of other societal problems - including the destruction of our planet, the lack of gender pay equity, paid family and medical leave, and affordable childcare; and the rising cost of housing - that appear only briefly in national news cycles, if at all.
How can we celebrate independence when so many of our fundamental freedoms are being stripped away? How can we boast about being the land of opportunity when countless opportunities are - and for many marginalized groups, have long been - out of reach? What does it mean to extoll liberty when elected officials, even when they acknowledge the myriad of problems plaguing our society, are unwilling or unable to take meaningful action to protect communities? Activists have fought for decades to obtain rights - and yet many of these rights are under threat or now gone, with no indication of how long it might take to regain them. On January 6, 2021, we saw how a pernicious lie led to an attack on the Capitol with the goal of undermining our democracy. This assault on our democracy and governmental institutions is far from over: the enormity and prevalence of lies, vitriol, and hate in our nation today endangers all of us. The deadly rise in antisemitic attacks and attitudes is not lost on us: as Haile Selassie prophetically pleaded before the League of Nations, "It is us today. It will be you tomorrow."
Much of this regression is driven by entrenched systems of white supremacy, patriarchy, and Christian nationalism. Too many government officials - elected and unelected alike - have placed the interests of the powerful (and in some cases, the firearm) over the rights, livelihood, and safety of the majority. Rather than continually prioritizing power, wealth, and the status quo, policymakers must recommit to protecting all people and activists must continue to organize in the pursuit of justice.
Only from this can we regain the rights that we have lost. Former American Jewish World Service president Ruth Messinger teaches that there is no explicit concept of rights in Judaism; rather, "there is a system of mitzvot, or duties and obligations, based on our love for God, where Jewish obedience to law and Jewish fulfillment of obligations are considered a form of divine worship." Observing these mitzvot "means urging America and Americans to assume responsibility to work for these rights for more people, rather than assume they will simply happen eventually."
We are done waiting for incremental change. Policymakers must take bold action now to ensure that everyone can live with freedom, dignity, and justice. As you reflect on the recent holiday, we invite you to get creative, listen to activists and impacted communities, and consider the following questions. Who in the United States is not free? What are your hopes for the country moving forward? How can we make progress when it feels like everything is collapsing - and what are you going to do to advance the rights and dignity of all people?
Related Posts
Image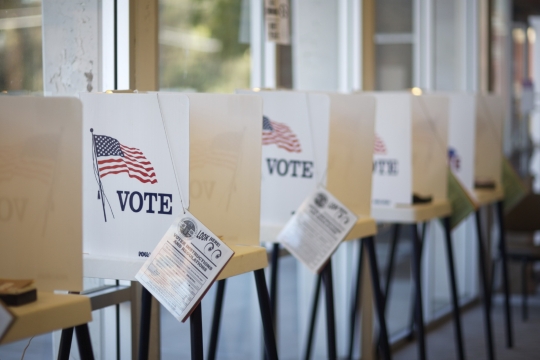 With 2023 in full swing, leaders and officials at every level are setting their agendas and priorities for the coming year. We continue to be proud of the power we built and mobilized in 2022 as a Reform Movement as we gather to set the agenda for our work in 2023.
Image
January 22nd will mark 50 years since the Roe v. Wade decision and the first anniversary since the Supreme Court overturned Roe last summer, paving the way for states to ban abortion and restrict other critical reproductive health services.
Image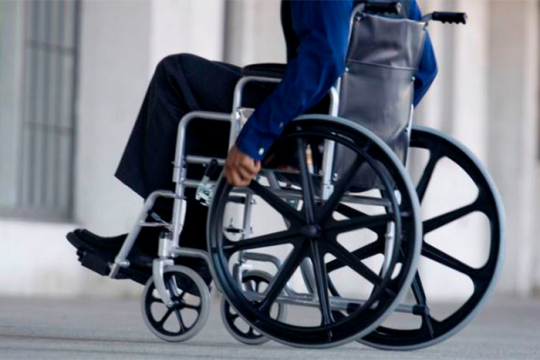 The Religious Action Center is excited to continue our partnership with the Jewish Federations of North America as hosts of the annual Jewish Disability Advocacy Day (JDAD) on February 15th at 12 PM ET. Registration is officially LIVE!