As people of faith, we advocate for a moral budget that protects the key programs that lift so many Americans out of poverty each year. Now that Congress is in recess, we have time to reflect on the many different budget proposals, and where they currently stand in the process. The budgets that the House and the Senate Budget Committees each adopted on March 19 each cut
over $3 trillion over ten years
(from 2016-2025) from programs that impact our most vulnerable. These cuts take place over a variety of different areas, including over $2.9 trillion in health care cuts. The cuts would impact programs such as
Medicaid
and the Children's Health Insurance Program (or CHIP) while also
leaving millions of Americans underinsured or uninsured
. The House budget also has major impacts on the
Supplemental Nutrition Assistance Program (SNAP)
, which provides nourishment for those living in poverty. The House plans to turn SNAP into a block grant block-grant and
cut SNAP funds by $125 billion, or over one third
, over 2021 to 2025. Further, 'block-granting" SNAP would
force states to make deep cuts
to food assistance programs, and
the benefit cuts would especially impact low-income workers, families with children, seniors, and people with disabilities
.
SNAP is a vital program that works
: because of SNAP, 
4.7 million Americas were lifted out of poverty
 in 2011.  
According to 2013 data from the US Department of Agriculture (USDA),
 over 49 million Americans lived in a household that faced difficulty affording enough food in 2013.
15.8 million children
 struggled with food insecurity issues in the past year. Additionally, 
50% of U.S children will receive SNAP benefits at some point before they reach the age of 20
. 
92% of SNAP benefits go to households with incomes that are below the poverty line
, and 
two fifths of SNAP households are below half of the poverty line
. SNAP helped over 
46 million low-income Americans afford a nutritionally adequate diet
 around the end of 2014. That these programs could be cut in the new Congress are incredibly concerning. Additionally, the budget proposals would also complicate college access by cutting Pell grants, which help
over 8 million American families afford college
. The House and Senate budgets would also lead to
cuts in the housing vouchers programs
that are essential to helping low-income people have a home. Now that the House and the Senate passed their own budget resolutions, the differences between the proposals must be ironed out in order to create a single budget resolution. Our federal budget has a significant impact on the 
45.3 million people
, including 
millions of children
, living in poverty in this country. 
In Deuteronomy, we are taught if "there is a needy person among you… do not harden your heart and shut your hand against your kin.  Rather, you must open your hand and lend whatever is sufficient."
Our Jewish values encourage us to advocate for systems that can lift people out of poverty. Jewish history also provides us with an example for helping the needy. During Talmudic times, much of 
tzedakah
 (justice) was done though tax-financed, community-run programs that helped those in needed, paralleling the social safety net that we continue to fight for today. Our budget is a moral document that can create the platform for addressing these and other injustices.
Check out the RAC's economic justice page for more information.
Related Posts
Image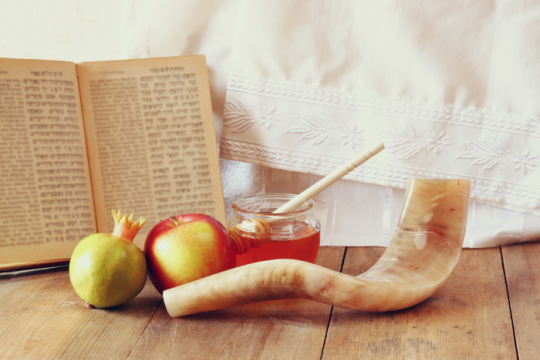 The following blog post is adapted from a prayer shared by Legislative Assistant Rachel Klein at the #1YearAfterDelRio March and Vigil for Haitian Migrants and Asylum Seekers on September 23, 2022.
Image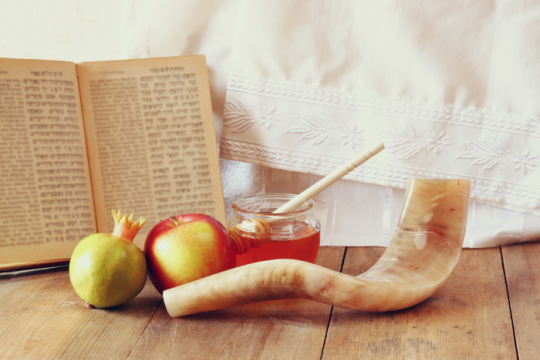 As we enter the Days of Awe, we engage in reflection and introspection. We confess our sins. We ask forgiveness of those we have wronged. And we pray that when the Book of Life is closed, we are inscribed for a good year.
Image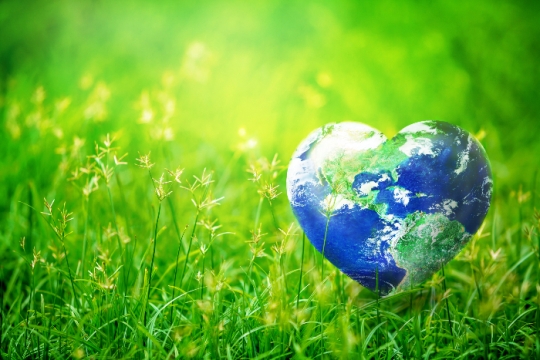 I have long wondered: what must Isaac have been thinking as his father bound him and laid him across the altar? Isaac must have realized his father had lied to him - did Isaac cry out? Did Isaac see his father pick up the knife?