Image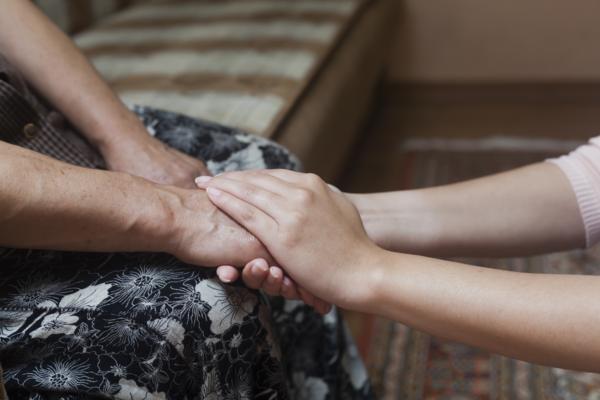 This post is adapted from a sermon given on February 9, 2018 at Temple Beth El in San Pedro, CA. 
Last night I read a disturbing article published by Reuters which provided a detailed, graphic and verified account of a massacre of ten Rohingya men in a remote village in the Rakhine state of Myanmar. If you are not aware what is happening in Myanmar, then I strongly suggest that you investigate the world's most current genocide. Myanmar's military have killed more than 10,000 Rohingya — members of a Muslim minority group who live in Buddhist majority Myanmar — and has created several hundred thousand refugees.
The ten men were featured in a photograph shortly before they were killed. Their eyes revealed many emotions—fear, steely determination, resignation, confusion. Some looked directly into the camera lens; others turned away.  Behind them, we would discover later in the article, their killers ambled around, one with his gun slung loosely around his shoulder, the other looking defiantly into the camera.
This image of ten men about to be massacred captured my attention.  Even more was the interactive feature within the online article.  When you placed the cursor over the face of one of the men, a short biography popped up. 
I learned that one of these victims was a farmer, another was to be the first in his family to obtain a higher education, another was a Muslim scholar.  We knew their names, their ages, if they were married, or were fathers, or brothers.  All were someone's son.
Until very recently, I had a cursory understanding of the Rohingya genocide that continues to unfold.  I was troubled by the senseless violence—the killings, rape and torture, intentional starvation, the burning of villages—that I had read about.  However, I was not moved to act, or even to explore more.  Until a new friend sent me this article.
His name is Mohamed Khan. He is a leader within the greater Los Angeles Muslim community. A mutual friend arranged our meeting so that we could begin to develop a relationship and perhaps begin to do some work together, as individuals and as a community. One of Mohamed's priorities is responding to the humanitarian crisis of the Rohingya; he is mobilizing his American Muslim community to act.  He'd like our community to mobilize as well and we are beginning to explore ways that we can work together to educate and advocate on behalf of these forgotten people.
The plight of the Rohingya weighs on me, especially in the wake of our visit two weeks ago by our friend Sosthene Niyiteka, the Rwandan minister who saved more than 100 lives during the Rwandan genocide twenty four years ago.  The world stood idly by then, just as we seem to be doing now.  We haven't done much better in Darfur, the Congo or with the Yazidis who were cruelly starved and massacred by ISIS forces a few summers ago.  It can be hard for us—America Jews living in comfort, freedom, and peace—to empathize with people who are so different from us—culturally, religiously, ethnically.  There are so many barriers that separate us from them. 
However, because empathy is a natural biological feature of humankind, most people, once they look at these images and into the eyes of a person about to die, are able to identify with the suffering of others.
For the past few months, our Thursday Torah study group has been using the weekly divrei Torah written by Rabbi Jonathan Sacks as our guiding commentary. This year Sacks is connecting what he describes as "Life Changing Ideas" that can be discovered in each Torah portion. This week he taught us about the Power of Empathy.
While I try to avoid incorporating yesterday's Torah study into my Friday night sermons, yesterday's lesson from Sacks, my meeting today with Mohamed, and my regular recitation of a powerful verse from this week's Torah portion Mishpatim, inspired my thinking for this Shabbat. 
What is the Power of Empathy?  According to Sacks, it is "seeing the world through someone else's eyes, entering into their feelings, and acting in such a way as to let them know that they are understood, that they are heard, that they matter." Or as Adam Smith, the father of economics once suggested, empathy is "changing places in fancy with the sufferer." 
The power of empathy is introduced in this week's portion; it's a verse that I hope is familiar to you; after all it appears thirty six times in the Torah:  "You shall not oppress a stranger, for you know the heart of a stranger.  You were strangers in the land of Egypt."  As Sacks suggests, "It is easy to 'love your neighbor as yourself.' It is very hard, indeed, to love or even feel empathy for a stranger."
Think about your responses to the suffering of others.  And be honest with yourself.  When you read of the suffering of a Jew, how does that make you feel?  When you read of Jews being attacked, beaten and even killed in Europe, what is your emotional response? 
When you learned of the desecration of Jewish cemeteries in St. Louis and Philadelphia a year ago, what emotions and feelings coursed through you?  We feel this way because we love our neighbor as ourselves. And as Edmond Fleg has powerfully suggested, what makes us Jews is that when one Jew suffers, we all suffer.
That said, how did you respond to the arson attack on a mosque in Victoria, Texas, an undocumented immigrant father being arrested in front of his children and deported, or a Palestinian being beaten by an Israeli settler? I imagine our responses were different.
That is because once we move away from that inner circle, empathy can be more difficult to cultivate.  When we look into the eyes of a stranger, we see just that, a stranger, not a brother.  Frans de Waal, a noted primatologist who has written extensively about empathy puts it this way: "We've evolved to hate our enemies, to ignore people we barely know, and to distrust anybody who doesn't look like us.  Even if we are largely cooperative within our communities, we become almost a different animal in our treatment of strangers." As Sacks summarizes, "Fear of the one-not-like-us is capable of disabling the empathy response. . .[which is why] the religious response to suffering is to use it to enter into the mindset of others who suffer."
And that is why the Jewish response is often to come to the aid of those who are not like us, once we are able to empathize with them.  The empathy response is what propelled many Jews to join in the civil rights movement in the 1960s, and what brings many Jews into justice work today, especially on behalf of communities that are very different from ours. 
Two years ago, a group of Reform Jews met with a member of the California State Assembly to discuss legislation that would provide rights and protections for immigrants—documented and undocumented.  The assembly member couldn't understand why a group of white, affluent suburban Jews would trek to Sacramento to talk about immigration. 
Once they invoked the "empathy clause" of the Jewish people—remember (and love) the stranger for you were strangers in the land of Egypt—he better understood and appreciated our efforts.
The Torah commands us, to protect and defend the widow and the orphan and to not mistreat the stranger.  Rabbi Shai Held teaches, "taken together, these laws point to the heart of the Torah's vision.  God wants to create a society in which the weak and defenseless are protected rather than exploited, loved rather than degraded."
Is this society real for us today? Or is it aspirational?
Many areas inside and outside of Jewish life require an abundance of empathy.  The Rohingya genocide is one. The plight of 1500 African refugees in Israel who remain locked up in a detention center going on five years in some cases and are in the process of being deported expelled from Israel is another.  So do the 800,000 Dreamers whose status in this country is precarious. And the homeless men and women who encamp by the post office in San Pedro.
We have no problem rallying around our own; it's harder when the person is "the other."  Rabbi Held reminds us powerfully, "To be a religious person is, in part, to follow God's example:  To listen even when others will not, and to see when others look away."
My hope and prayer is that we can continue to activate the empathy gene.  Rather than become inured to the tremendous suffering around us, find ways to open the mind and the heart to let compassion and love flow in.  Educate yourself, become aware, find the causes for which you will advocate and respond.  Yes, there is no way we can give 100% to every example of suffering; however, we can be shaken and stirred.  Perhaps someone like Mohamed will come into our lives and inspire some response.  Perhaps you will encounter a family affected by the crisis in our nation's broken immigration policy. Maybe you will have a real conversation with a person who is homeless.  When we see the person less as other and more as brother, our love and empathy will, God willing, prevail.  Amen.
Rabbi Charles K. Briskin serves as the rabbi at Temple Beth El in San Pedro, California. 
Related Posts
Image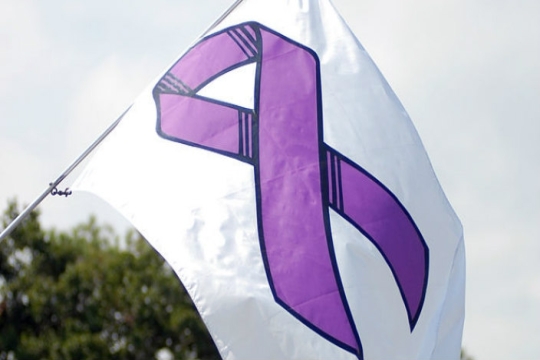 October is Domestic Violence Awareness Month (DVAM) in the U.S. This year, the National Network to End Domestic Violence (NNEDV) chose the theme of #Every1KnowsSome1 to highlight how common domestic violence is. Each of us may (or likely) knows someone, either in our Jewish community or our secular communities, who has been impacted by or is a survivor of domestic violence.
Image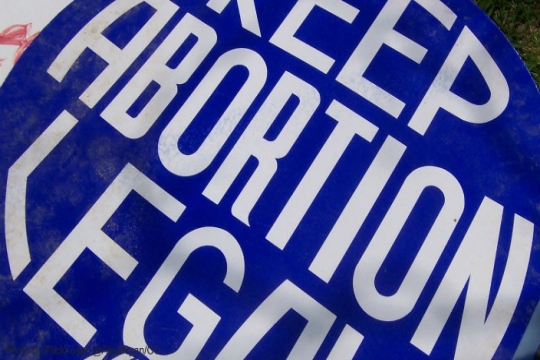 Here are some resources and actions to protect and advance abortion access.
Image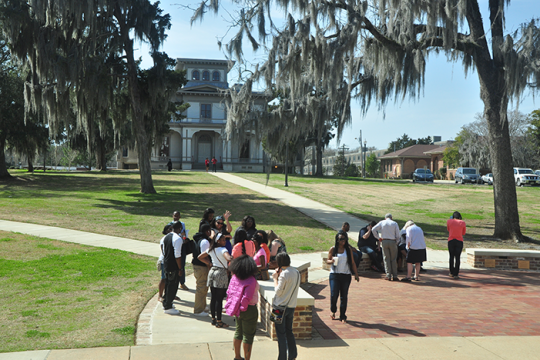 As a graduate of both Tougaloo College and Jackson State University, the recent bomb threats to Historically Black Colleges and Universities (HBCUs) are personal to me. Since January 2022, over a dozen HBCUs have received bomb threats; several of those threats were received on the first day of Black history month. The continuous attacks on institutions of higher learning; places of worship and individual attacks are a direct threat to our everyday existence.