When we sit down for the retelling of the Exodus story at our Passover Seder each year, we are both retelling and re
living
that experience. As Jews, we are taught that "in every generation, all of us are obliged to regard ourselves as if we had personally gone forth from the Land of Egypt." Victoria Levi, who we met in Selma while commemorating
Bloody Sunday
and hearing from inspiring Jewish activists like Peter Yarrow, inspired me with her story. I had read the stories of countless others, as told in
The Common Road to Freedom
- the RAC's Black/Jewish Hagaddah, but hearing from Vicki directly was different. When I was in Selma last week, and I had the opportunity to hear the stories of other activists while sitting in a packed Reform synagogue in the middle of Alabama, I felt the power of my heritage to influence the social ills of our time. This year, I will use Vicki's story among the redemptive story of the Israelites at my Seder this year. Vicki came to Selma fifty years ago to provide medical care to the marchers and returned again with her daughter this year to commemorate the 50 year anniversary. Her story is shared below:
In August 1964- fifty years ago - I had just entered my fourth and final year of medical school. It was a Sunday and the New York Times reported that the bodies of the three missing young men- Goodman, Schwerner and Chaney had been found. Put in historical perspective, it was almost twenty years after the end of WWII. My generation of Jews came of age with the dark shadow of the Holocaust as well as the thrilling establishment of the state of Israel. My background was steeped in Jewish learning and synagogue life. My father was a Conservative rabbi and my mother was deeply involved in Zionist organizations. As I read about the senseless murder of these men and the continued oppression of blacks, I thought back to the wide scale murder of Jews in the Holocaust. How could it be that so many Jews were murdered and the large diaspora community didn't know? Did people know and not want to know? I joined a small group called Medical Committee for Human Rights – 99% Jewish doctors- and they sent me to Mississippi early January 1965 to examine students still jailed from the Freedom Summer and who had been wounded. It was a frightening time. We got a call from MLK asking us to come to Selma for a march he was planning. On Sunday March 7, what would later come to be known as Bloody Sunday, we had prepared splints out of newspapers and torn sheets in the Brown chapel parish house; there was anxiety because we knew that King was warned not to come to Selma because of death threats. But the march started off peacefully. Folks walking two by two, quietly solemnly- then pandemonium. After taking some injured people to the makeshift infirmary I was chased down the road by three blue helmeted state troopers brandishing their batons at me. I fled into an apartment across from the church and hid behind a couch. No one asked me any questions. There I felt safe. That evening a group of us from the parish house met to plan for the next March scheduled for Tuesday. The strategy was to call as many organizations to spread the word and get people to come down. I knew they were calling the Catholics and the Protestants. I called my father from an outside phone booth and said- "You must bring down representatives of the Jewish community." 24 hours later, while we lined up two by two in the schoolyard of the local elementary school, I caught my father waving from a bus. With him were three other conservative rabbis. My experience in Selma and the south had a profound effect on me. Actively participating in events creates a bond that cannot be erased.
Vicki's involvement in the Civil Rights Movement and decision to return 50 years later with her daughter emphasizes the importance of not just engaging in social justice work but also passing it down to the next generation,
l'dor v'dor,
which is why it's so important for to raise our voices and
urge your Members of Congress to protect voting rights today.
The Voting Rights Act was actually drafted in the Religious Action Center in the 1960s when Reform Jews like Peter Yarrow stood shoulder to shoulder with legendary activists like Rep. John Lewis. Learn more about the RAC's history in the Civil Rights Movement, and our ongoing work to promote dialogue and partnership between the Jewish and African American communities,
by checking our civil rights resources
.
To incorporate the past and continuing struggle for civil rights into your Passover Seder, check out the RAC's Haggadah "The Common Road to Freedom" and more social justice resources at rac.org/Passover.
Related Posts
Image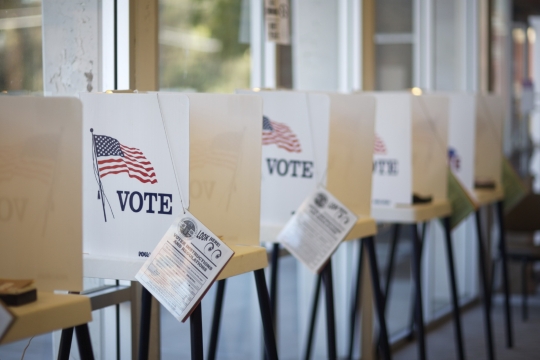 With 2023 in full swing, leaders and officials at every level are setting their agendas and priorities for the coming year. We continue to be proud of the power we built and mobilized in 2022 as a Reform Movement as we gather to set the agenda for our work in 2023.
Image
January 22nd will mark 50 years since the Roe v. Wade decision and the first anniversary since the Supreme Court overturned Roe last summer, paving the way for states to ban abortion and restrict other critical reproductive health services.
Image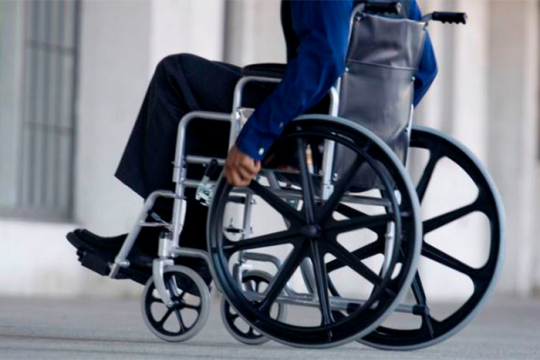 The Religious Action Center is excited to continue our partnership with the Jewish Federations of North America as hosts of the annual Jewish Disability Advocacy Day (JDAD) on February 15th at 12 PM ET. Registration is officially LIVE!