In late April, Nigerian armed forces rescued 93 women and 200 girls who had been held by the terrorist group Boko Haram. When news broke of the rescue, there was early hope that these girls were the schoolgirls abducted from a Chibok school in April of last year—
the subjects of the global campaign to "Bring Back Our Girls."
It turns out this was a different group of girls and women altogether,
300 of nearly 2,000 kidnapped by Boko Haram since the beginning of 2015.
It is not clear how long these women were held, but we do know from their testimony that Boko Haram subjected them to extreme violence, including rape, forced marriage and sexual slavery. We sigh with relief that these women are no longer captive, while we offer prayers for those still in captivity, and for mental, physical and emotional healing for those who have been freed as they begin to rebuild their lives. The scope of violence against women and girls around the world is overwhelming. Often, we face barriers to addressing the problem caused simply by our own paralysis: where do we begin? The 
International Violence Against Women Act i
s a good start. The bill, known as I-VAWA (S. 713 / H.R. 1340), would provide concrete tools to boost efforts to change the circumstances that lead to violence against women and girls. I-VAWA builds on efforts of the
Violence Against Women Act
, which made major strides in the fight to prevent and respond to violence in the United States. I-VAWA codifies existing U.S. support for programs around the globe that help prevent violence, support health and survivor services, encourage legal accountability and change in public attitudes, promote access to economic opportunity and education for women and girl and support existing similar initiatives worldwide. Many of these efforts take effect at the local level and are led by individuals and groups working to end violence against the women in girls in their community and in their country. Furthermore, I-VAWA would make the pervasive issue of violence against women a major diplomatic priority. Gender equality is a prerequisite to sustainable global development and security. Investment in the safety of women and girls is not only a moral imperative; it is a down-payment on the stability and well-being of the United States. Jewish tradition teaches all people are created 
b'tzelem Elohim
, in the image of the divine, and that our health and our bodies are gifts from God that we are to protect and nurture (Genesis 1:27). Violence committed against women and girls is an affront to the sanctity and wholeness of a person's body and health, an abhorrent violation of human rights and fundamental dignity. Take action today; 
urge your Senators and Representatives to support I-VAWA
 today.
Related Posts
Image
The RAC and WRJ are proud to sponsor NCJW's Repro Shabbat February 17th-18th (Parshah Mishpatim), when the Reform Jewish Movement will join with the wider Jewish community to recommit ourselves to reproductive health and rights.
Image
This blog post is adapted from a drash by Rabbi Julie Saxe-Taller at Jewish Earth Alliance's January 2023 webinar, The Climate on Capitol Hill, January 2023 with Senator Sheldon Whitehouse.
Image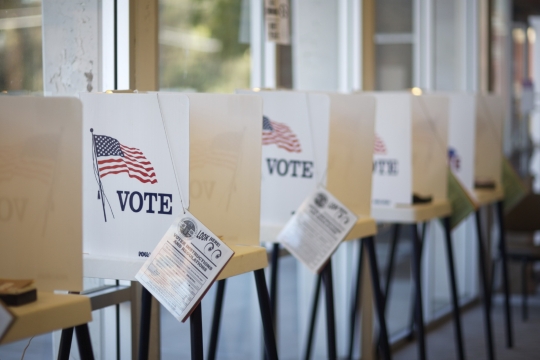 With 2023 in full swing, leaders and officials at every level are setting their agendas and priorities for the coming year. We continue to be proud of the power we built and mobilized in 2022 as a Reform Movement as we gather to set the agenda for our work in 2023.