Image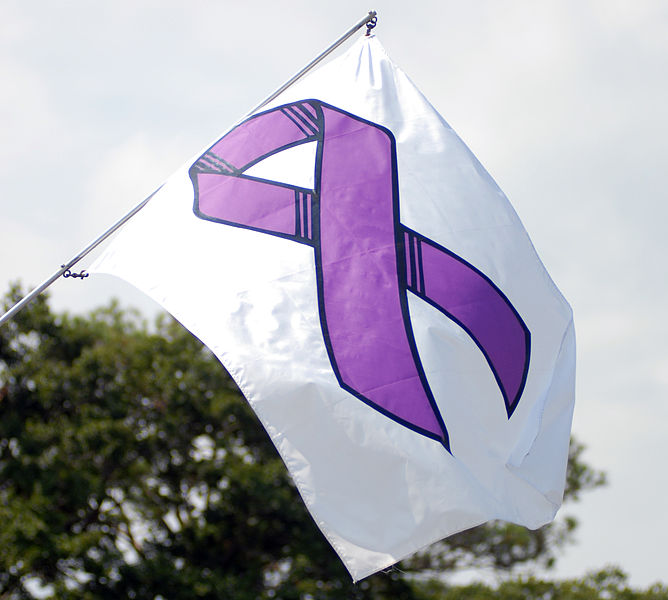 October 2017 marks the 30th anniversary of Domestic Violence Awareness Month (DVAM). The National Coalition Against Domestic Violence launched a Day of Unity in 1981, and expanded it into a full month in 1987. Over its history, DVAM has served to connect advocates across the country and bring domestic violence to the forefront of the national political conversation.
Jewish tradition takes a strong stance against domestic violence. Our texts promote shalom bayit, or peace in the home. Maimonides explained that 'a man should honor his wife more than he honors himself, and love her as he loves himself' (Sefer Nashim 15:19). In the words of RAC Director Rabbi Jonah Pesner, "we can extend this teaching to all sacred relationships, regardless of gender. Our tradition views all domestic violence as abhorrent and contrary to Jewish values."
Beyond its inherent evil, domestic violence also intersects with a myriad of other issues that make victims more vulnerable.
There is widespread recognition of the deep link between domestic violence and gun violence, as well as a robust literature to support it. Abusers use guns to both instill fear in and actually harm their victims. According to Everytown for Gun Safety's report, in 2011, more than half of all homicides of women committed with guns were at the hands of a domestic partner. Another study conducted in 2003 determined that if a domestic abuser has a gun, it is five times more likely that the victim will die. The weakness of federal gun violence prevention laws thus has substantial implications for domestic violence victims and advocates.
Another important intersection is between domestic violence and economic security. Financial abuse, though likely not the image that the term domestic violence conjures up, is a very common form of abuse. Keeping domestic partners financially insecure is one way abusers exert power over their victims, making them dependent and unable to leave. Financial abuse tactics include withholding wages, denying access to or information about finances, ruining credit or generating debt, and sabotaging employment. Seeking to combat this form of abuse, the Institute for Women's Policy Research runs a project entitled "Economic Security for Survivors." Through this project, the Institute works to ensure survivors' financial security by educating and engaging justice system professionals and community organizers around this work.
Of salience now, immigration policy can also greatly affect domestic violence victims. If victims fear they or those they love will be deported, they are less likely to seek help for domestic violence. Though there are some legal provisions that allow domestic violence victims to avoid deportation, the administration's emphasis on cracking down on undocumented immigrants has greatly influenced public perception. Time cited a survey in which 62% of immigration legal service providers and advocates reported receiving more immigration-related questions from domestic violence survivors. A California study found substantial decreases in reporting of domestic violence amongst Latinos, while non-Latino rates remained stable. Anecdotal evidence from domestic violence advocates highlights an escalating "fear that interacting with police or entering a courthouse could make immigrants easy targets for deportation." If victims are less willing to report instances of abuse, our ability to root out domestic violence will be severely diminished.
In light of the far-reaching implications of domestic violence, the RAC works to combat abuse through the Interfaith Coalition Against Domestic Violence. This coalition includes 38 national faith organizations that span many religions, coming together to work for policies that protect all people from domestic and sexual violence. During the month of October, the Coalition led several efforts to highlight domestic violence and the means of eradicating it. Along with hosting a month of events highlighting domestic violence, the Coalition sent a letter to Congress which asked members to support bills addressing domestic violence. Two of these bills, the House's Zero Tolerance for Domestic Abusers Act (H.R. 3207) and the Senate's Protecting Domestic Violence and Stalking Victims Act (S. 1539), focus on closing loopholes in current gun control legislation that allow abusers to buy and own guns. The letter also asked members to support the 2018 reauthorization of the Violence Against Women Act, the landmark domestic violence prevention legislation.
DVAM is an opportunity to refocus our efforts on preventing domestic violence, but is definitely not the end of this work. We will continue to promote legislation that seeks to prevent and eradicate domestic violence in all its forms, protecting the dignity of all. 
Related Posts
Image
We stand with the people of Israel during these difficult and challenging days and pray for the safety and immediate release of all of the hostages. See our resources and actions you can take.
Image
Before sharing some tools for facing and combating antisemitism, it's important to have a clear understanding of exactly what antisemitism is. 
Image
When we think about climate change, I believe we often get lost in the global context and forget about its local impacts. Climate change is a complex, unfamiliar, slow-moving, and intergenerational problem that covers a broad range of policies, topics, and headlines.