Continuing the same trend we've seen over many months, Congress has not made progress to address the crisis of gun violence, but federal inaction hasn't stopped states from enacting their own laws. In Oregon, Governor Kate Brown
signed into law
the Oregon Firearms Safety Act, which will make background checks universal on all gun sales in the state,
making it the eighth state to do so
. And on the other side of the Columbia River, Washington
enacted the Sheena Henderson Act
, which allows family members to be notified when police return guns to loved ones, when those guns had been taken for safety considerations. The act was named after a Spokane woman who was shot to death the day after police returned guns to her husband who suffered from mental illness after he was judged not to be a safety threat. On the other side of the country, a number of states have taken steps to chip away at existing restrictions on guns. In Tennessee, the governor recently signed a new law that
bans local governments
from enacting placing any restrictions on guns in parks. The Oklahoma governor tried to pass similar legislation, but it was
recently vetoed
by the governor. Meanwhile, the North Carolina legislature is
debating sweeping legislation
that would expand the ability of people to carry guns in schools, make it easier for people with criminal histories to obtain a concealed carry permit and get rid of background checks for purchasing pistols. The bill had been scheduled for a quick vote in the GOP-dominated North Carolina House, but opposition by local sheriffs and national gun violence prevention groups have stalled the measure. Outside of legislation, communities across the country will be joining together on June 2 to commemorate the first-annual Gun Violence Awareness Day, in a campaign called "
Wear Orange
." The RAC and NFTY are
proud to be founding partners
in this campaign, and we encourage everyone who cares about preventing gun violence to Wear Orange in honor of the 30,000 Americans who are killed each year by gun violence. To join us, sign the pledge at
WearOrange.org
. Finally, we are still fighting for meaningful legislation in Congress to end gun violence. There is a renewed effort to pass Senator Amy Klobuchar's (D-MN) Protecting Domestic Violence and Stalking Victims Act (S. 1290, last Congress), which would close loopholes in current law to prohibit all perpetrators of domestic violenceand people convicted of stalking from accessing firearms.
Tell your Member of Congress to support this legislation today!
Related Posts
Image
The RAC and WRJ are proud to sponsor NCJW's Repro Shabbat February 17th-18th (Parshah Mishpatim), when the Reform Jewish Movement will join with the wider Jewish community to recommit ourselves to reproductive health and rights.
Image
This blog post is adapted from a drash by Rabbi Julie Saxe-Taller at Jewish Earth Alliance's January 2023 webinar, The Climate on Capitol Hill, January 2023 with Senator Sheldon Whitehouse.
Image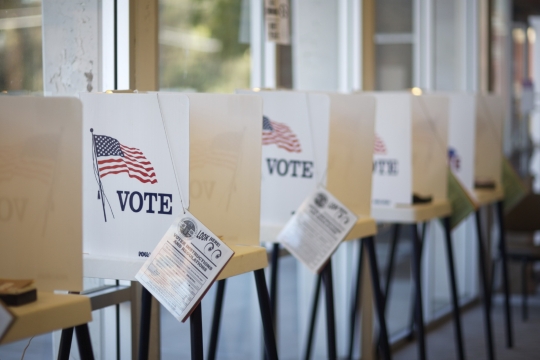 With 2023 in full swing, leaders and officials at every level are setting their agendas and priorities for the coming year. We continue to be proud of the power we built and mobilized in 2022 as a Reform Movement as we gather to set the agenda for our work in 2023.