Image

This is the fourth in a series of posts outlining some of the core issues related to the Israeli-Palestinian Conflict and the Reform Movement's positions on these issues. Read the introduction to the series, read a post on Israel's security needs, click here for a post on borders and read a post on Jerusalem.
The status of Palestinian refugees has long been central to negotiations between Israelis and Palestinians. As perspectives on the issue are deeply tied to each party's understanding of history, and their emotional attachment to the land, a viable resolution to the Israeli-Palestinian Conflict will have to respond to their respective needs.
Prior to Israel's independence, there were both Jews and Arabs living in what was then called Palestine. With the backing of a United Nations resolution recognizing the creation of two states—one Jewish and one Arab – in Palestine, Israel declared its independence in 1948. Neighboring Arab countries that opposed the establishment of a Jewish state immediately attacked Israel, prompting the War of Independence. During the war, 700,000 Arabs fled the area; some chose to leave their homes, some were forced out by Israeli troops and some chose to stay in Israel. The Arabs that remained in Israel were offered Israeli citizenship, and those who left mainly ended up in refugee camps in neighboring countries.
Today, those refugees and their descendants include about five million people who live in and around refugee camps in Syria, Lebanon, Jordan, the West Bank and Gaza. Most Palestinian refugees living in the Middle East have not been granted citizenship by their host countries and are stateless. They contend that they should have the "right of return" to their original homes, and the Palestinian leadership represents this interest at the negotiating table.
Accepting a full return of Palestinian refugees would be a significant political and logistical challenge for Israel. It would be exceedingly difficult to resettle Palestinians in their original homes if they are now owned by Israelis. At the same time, a full right of return for 5 million refugees would seriously challenge Israel's national character as a Jewish, democratic state.
However, past negotiations have revealed ways to bridge the gap between the Israeli and Palestinian positions. For instance, initiatives have called for allowing Palestinian refugees to resettle in the future state of Palestine, with some proposals including an international fund to compensate refugees. In addition, Israel has at times offered resettlement in the Jewish state to a limited number of Palestinian refugees for family reunification purposes. In 2001, Israel reportedly put this number at 25,000 over three years and 40,000 over five years.
The Reform Movement has long supported efforts to negotiate a resolution on all core issues, including refugees. To learn more about the peace process and the Reform Movement's positions, watch for other posts in this blog series. You can also visit the RAC's Israel Issue Page, the CCAR's Expression of Love and Support for the State of Israel and Its People and the URJ's Israel Engagement Page for more information.
Feature image courtesy of Anobel Odisho, Wikipedia.
Related Posts
Image
We stand with the people of Israel during these difficult and challenging days and pray for the safety and immediate release of all of the hostages. See our resources and actions you can take.
Image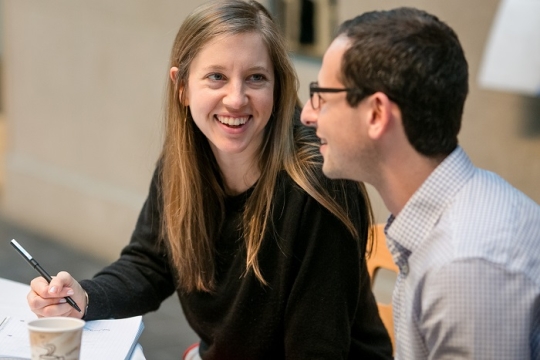 The guide below offers some frameworks and shared agreements for structured group conversation as well as some suggested questions.
Image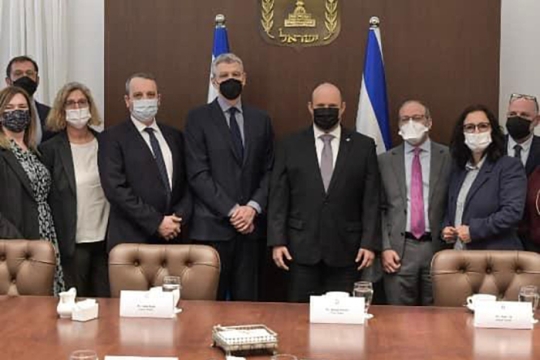 In meetings with the President of Israel, Isaac Herzog, Defense Minister Benny Gantz, Finance Minister Avigdor Lieberman, Transportation Minister Merav Michaeli, and Foreign Minister and Alternate Prime Minister Yair Lapid, we discussed the crisis in Ukraine, the future of the Kotel, ensuring more funding and rights for non-Orthodox Jews, combatting racism, and stopping extremist violence against Palestinians, in addition to other pressing issues.