When the Senate
failed to pass bipartisan legislation
that would have expanded background checks to almost all gun sales in April 2013, many in the gun violence prevention community were disappointed that this important reform was not achieved. This loss was especially more painful as the call for this legislation came in the wake of the
tragic shooting at Sandy Hook Elementary School
. This legislative loss did not change the need for strong laws that prevent gun violence, and the strategy to fight for safer communities was adapted for new arenas.
Rabbi Joel Mosbacher
, a Reform rabbi of Beth Haverim Shir Shalom synagogue in Mahwah, New Jersey has been leading a push to persuade gun manufactures to make safer, more personalized guns, and make our communities safer by realizing the power of local governments in addressing gun violence through the Do Not Stand Idly By campaign. Rabbi Mosbacher is a co-chairman of Do Not Stand Idly By, and has empowered dozens of Reform Movement leaders to ask their mayors to submit a Request for Information. He has led a training at NFTY Convention in February and
will speak at the
Consultation on Conscience
(April 26-28) about how we can get more people involved.
Inspired by the Torah's commandment, "You shall not stand idly by the blood of your neighbor," Metro IAF launched the
Do Not Stand Idly By
campaign, which has called on dozens of mayors and local officials to submit a Request for Information from gun manufacturers, whose guns so often end up in the hands of criminals and commit the crimes that our governments try to protect us from. On the national scale, the RAC has been working with gun violence prevention groups to
advocate for the Lori Jackson Domestic Violence Survivor Protection Act
, which would extend domestic violence protections to include "dating partners" and make it illegal for those under temporary restraining orders to possess guns. Dozens of participants in the RAC's
L'Taken Social Justice Seminars
have
lobbied their Members of Congress
to support similar legislation, and we continue to work for this common sense and important change on Capitol Hill. As Jews, we are inspired by the Talmud's teaching that "he who takes one life it is as though he has destroyed the universe and he who saves one life it is as though he has saved the universe," and we are committed to end needless gun deaths.
Urge your Senator to support the Lori Jackson Domestic Violence Survivor Protection Act today
!
Related Posts
Image
The RAC and WRJ are proud to sponsor NCJW's Repro Shabbat February 17th-18th (Parshah Mishpatim), when the Reform Jewish Movement will join with the wider Jewish community to recommit ourselves to reproductive health and rights.
Image
This blog post is adapted from a drash by Rabbi Julie Saxe-Taller at Jewish Earth Alliance's January 2023 webinar, The Climate on Capitol Hill, January 2023 with Senator Sheldon Whitehouse.
Image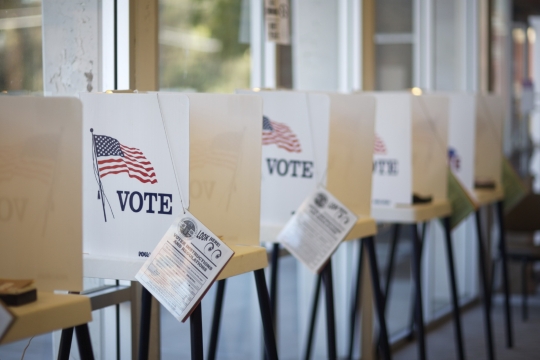 With 2023 in full swing, leaders and officials at every level are setting their agendas and priorities for the coming year. We continue to be proud of the power we built and mobilized in 2022 as a Reform Movement as we gather to set the agenda for our work in 2023.