Image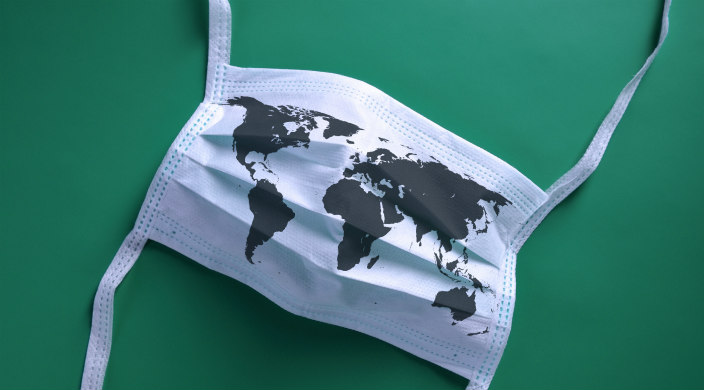 I spent the first year of the pandemic in South Korea, but even before the pandemic, I wore masks because of the bad air days. South Korea's rapid transition from a war-torn nation to an industrial superpower with a GDP equivalent to the State of New York exacted a terrible cost on Korean air quality.
I'd sneeze and blow my nose (this was before AAPIs feared sneezing or coughing in public) and the residue would be dark because of Korea's poor air quality. Nearly everyone I knew (myself included) installed air quality apps on our phones. Every morning, I would check the app and decide whether to wear a mask that day.
Growing up in suburban New York, I took fresh air for granted. Environmental activism and consciousness resulted in the Clean Water Act and Clean Air Act, which protected the air and water I grew up with. The air quality in Korea was a huge shock to me, and I couldn't believe that something so basic and fundamental - clean air - wasn't a universal right and practice. The thing I looked forward to most about returning home to suburban New York was the pure, clean, protected air that awaited me.
But this was a lie. It wasn't until I began working at the RAC on environmental justice and climate change that I realized that clean air in America is a privilege, not a right .
Air quality in the United States is an environmental justice issue, intimately connected to systemic racism. In the United States, 45 million Americans breathe dirtier air because of racist, New Deal-era redlining. Neighborhoods were zoned for "creditworthiness" by the Home Owners' Loan Corporation, which marked white neighborhoods as safe investments and Black neighborhoods as unsafe investments, which prevented Black homeownership and furthered housing segregation and racial wealth inequality. Lack of federal investment lowered property values, which in turn made the land attractive for industrial and transit projects.
One of the biggest contributors to poor air quality is soot (otherwise known as fine particulate matter or PM2.5), which often originates from power plants, vehicle emissions, and industrial areas. Despite being the smallest pollutant - just 2.5 microns in diameter, one-thirtieth the width of a human hair - soot is extremely dangerous. When inhaled, it can travel deep into lung tissue and enter the bloodstream, causing various respiratory disorders, cardiovascular problems, cancer, neurological issues like dementia and Parkinson's disease, and birth-related issues like miscarriage, low birth weight, and greater risk of preterm birth. In January 2020, the EPA released a report of reviewed studies that linked soot exposure to as many as 52,100 premature deaths.
While American redlining ended over 50 years ago, its legacy continues to destroy lives in vulnerable communities: in a 2022 study, researchers found that compared with white people, Black and Latino Americans are exposed to more smog and fine particulate matter from transportation and industrial pollution. Soot pollution disproportionately harms older Black people: a study published in Environmental Health Perspectives found that 25 percent of all PM2.5-attributable deaths in populations over 65 years old are Black Americans , even though they comprise 9 percent of that age demographic. Climate change exacerbates poor air quality and intensifies its negative health impacts. As the climate crisis continues to destroy our world, these deaths from poor air quality (along with the cascade of other deleterious consequences of climate change) will rise, including here in the U.S. and especially among Communities of Color. Wildfires worsened by climate change expose people to smoke, causing respiratory distress, hospitalizations, and lung illnesses, including COVID-19. Exposure to air pollutants worsens and intensifies allergy-sufferers' reactions. Some of the most toxic fossil fuel emissions are also major climate contributor culprits like coal or diesel-fueled vehicles, industrial complexes, roadways, and similar transit hubs.
The EPA is required to revisit air quality standards periodically; the current standard (last revised in 2012) is limited to 12 micrograms per cubic meter of air. In January 2023, the EPA issued a draft soot regulation proposing a new standard of 9-10 micrograms, which is an improvement but far above the World Health Organization recommendation of 5 micrograms (although no amount of air pollution is safe to breathe). A majority of the EPA's own scientists in the Clean Air Scientific Advisory Committee recommended 8-10 micrograms as the standard.
In order to advance environmental justice and begin rectifying decades of entrenched racism, we need to examine American environmental history and heal the harm done. A new standard of 9 micrograms will prevent up to 4,200 premature deaths per year and $43 billion in net health benefits in 2032. A reduction to 8 micrograms would save four times as many lives as a cut to 10 micrograms, according to the Environment Defense Fund (Earthjustice reports that the same cut would reduce the Black mortality rate from soot pollution by about 7 times more than with a 10 microgram standards). The EPA is now accepting comments on the proposed soot regulation until March 27, 2023.
The Reform Movement recently launched Power for Purpose: The Reform Movement's 2023 Campaign for Climate Justice. Through that campaign, we are urging the Biden Administration to deliver a clean, healthy, and livable future for all communities, particularly those most impacted by climate pollution.
As part of our campaign, tell the EPA to adopt the strongest possible soot rule. Clean air shouldn't be a privilege - it's a right.
Related Posts
Image
We stand with the people of Israel during these difficult and challenging days and pray for the safety and immediate release of all of the hostages. See our resources and actions you can take.
Image
Before sharing some tools for facing and combating antisemitism, it's important to have a clear understanding of exactly what antisemitism is. 
Image
When we think about climate change, I believe we often get lost in the global context and forget about its local impacts. Climate change is a complex, unfamiliar, slow-moving, and intergenerational problem that covers a broad range of policies, topics, and headlines.