Image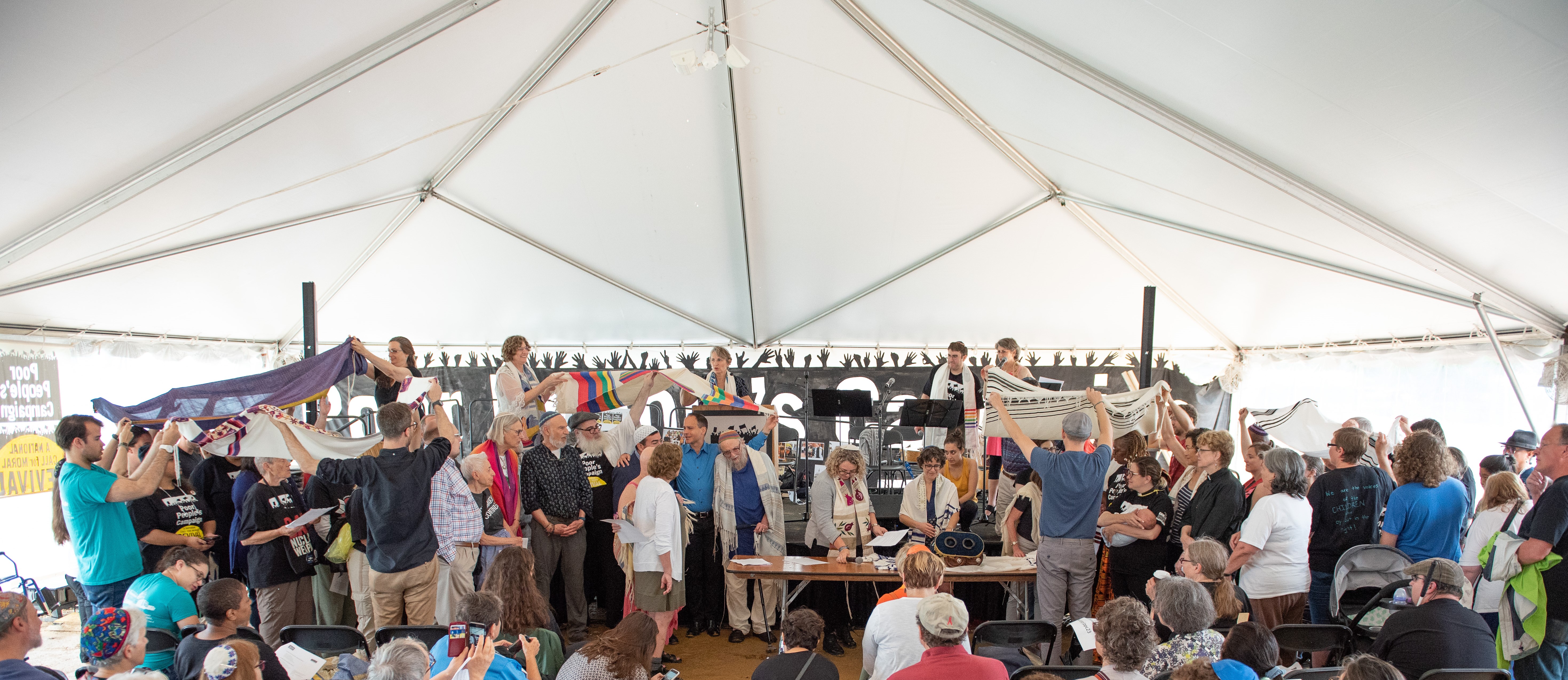 One Saturday morning, a group of social justice-oriented college interns woke up early with a purpose. We woke up with a purpose to pray, to rally, to march, and to fight poverty, not the poor. We grabbed our rain coats and headed over to the National Mall to participate in the Poor People's Campaign, a National Call for Moral Revival. The day began with Saturday morning services, continued with a rally, and culminated in a march around the National Mall in Washington, D.C.
Fifty years ago, Martin Luther King Jr. and the Southern Christian Leadership Conference organized and led a national anti-poverty campaign for economic and racial justice. Half a century later, Reverend William Barber II and Reverend Liz Theoharis organized a revival to fight national poverty. The movement focuses on fighting racism, poverty, militarism, and environmental justice. The movement has spanned over 30 states and culminated in a rally and march on Saturday, June 23. A group of Machon Kaplan interns and I attended this rally with determination to evoke change and to support an important cause, despite how far away a solution seemed.
Despite our exhaustion and hunger, we mantained our energy and passion through the service, the rally and the march. As we marched, we sang many different songs and chants. As a collective movement, we sang "Everybody's got a right to live, everybody's got a right to live and before this campaign fails, we'll all go down to jail, because everybody's got a right to live." This song echoed the mission of the movement and the acts of the organizers. In our Saturday morning service, we honored all those who were arrested and participated in civil disobedience in honor of the Poor People's Campaign. Through the Aliyah (calling the reader to the Torah), we blessed those who were so strong to fight for what they believed in despite the consequences.
In between the songs and chants of the march, we exchanged laughs, smiles and tears for the extremely important cause we were fighting for. At one point, we were all quite silent. I still do not know who started the song, but one of us starting singing a prayer, Olam chesed yibaneh. Slowly we all started to join, until our voices were loudly heard. The English translation that is sung with the Hebrew reads "I will build this world from love, you will build this world from love, and if we build this world from love, then God will build this world from love." We repeated this Dan Nichols version of the prayer multiple times and sung as we walked to the Capitol. In that moment, I felt solace; I felt movement; I felt action; I felt community. Our community was bonded by a prayer about repairing the world, as we were surrounded by hundreds of others with the same mission. In that moment, I knew that I was not alone and together we can fight poverty. It will not be a quick process, just as the day was long and the march was slow. But if we love enough and fight enough, we can begin to create a world that is built from love, where no person has to live in poverty.
As a social justice oriented intern, I carry the experience of that Saturday into my work at the Religious Coalition for Reproductive Choice, into my prayers for the poor, and into my life as I approach new experiences and new challenges of injustice. Poverty is an underlying inhibitor to many different social justice issues that I am addressing this summer. We will struggle to fight for justice for other issues until we fix the injustice of poverty. We cannot fight poverty alone, but together, with some love, we can build this world from love. Olam chesed yibaneh.
Rachel Dovek is a 2018 Machon Kaplan participant and an intern at the Religious Coalition for Reproductive Choice. Rachel is originally from San Jose, California where she is a member of Congregation Shir Hadash in Los Gatos. Rachel is a rising junior at Brandeis University in Waltham, Massachusetts. She was an active member in NFTY Central West Region in high school and has attended URJ Camp Newman for the last twelve summers.
Machon Kaplan is an internship program for undergraduate students interested in Judaism and social justice. Based in Washington, D.C., it provides students with a meaningful social justice internship, the opportunity to engage in study related to their internships and and making change more broadly, as well as an open reflective community with whom to share their experience. Students learn, through study and action, the interrelationship of Judaism and American ideals, as well as how change happens. Learn more. 
Related Posts
Image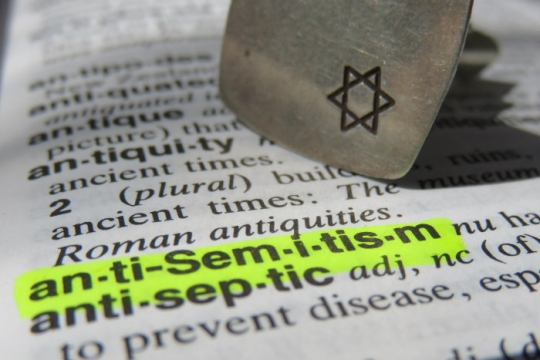 On Monday, the FBI released its annual compilation of hate crimes statistics, which summarizes all hate crimes reported to the FBI in 2019. The grim data underscore the alarming power of hateful ideologies.
Image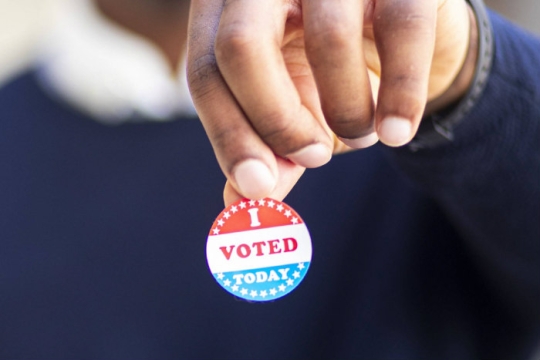 Democracy doesn't happen every four years at the ballot box; democracy needs to be affirmed daily by each of us. That happens when we commit to engaging with one another, rather than tuning each other out.
Image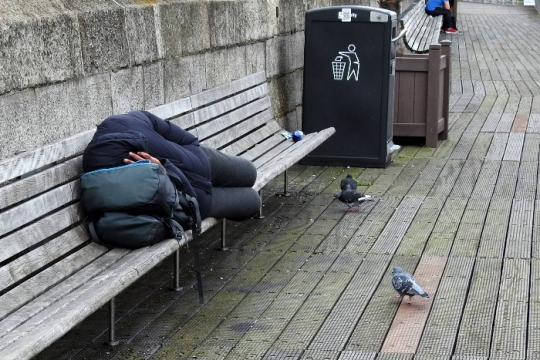 Against the backdrop of the COVID-19 pandemic, the crises of hunger and homelessness in the U.S. are more urgent than ever. It is our imperative to understand the scale of these injustices and demand much-needed relief for those most vulnerable.