If you're a Supreme Court fanatic like I am, you've been eagerly awaiting the start of this year's term for months (well, since early July). It's finally here. I'm excited to begin following the justices again, although I'm a bit nervous for possible case outcomes this year given the Court's recent decisions. Even if you haven't been counting down the days, you should consider keeping up with the Court this year exactly because its recent decisions and upcoming cases are so critical. As we saw in cases like
Citizens United
and
Shelby County v. Holder, which invalidated Section 4 of the Voting Rights Act
,
the
Court can shape law and spark national debate in a profound way. The cases the Court will hear this year promise to do the same: One major case on this year's docket is
Young v. United Parcel Service
, in which the Court will decide whether and how employers must provide work accommodations to pregnant employees. After UPS denied her request for light duty during her pregnancy, plaintiff Peggy Young sued the company under the
Pregnancy Discrimination Act of 1978
, which clarifies that pregnancy discrimination is, indeed, a form of sex discrimination prohibited by Title VII of the Civil Rights Act.
Young had to take extended, unpaid leave until she could resume her regular duties. In addition to her wages, Young lost her medical insurance during her leave, compounding the economic hardship that resulted from UPS's refusal to accommodate her medical needs. Another case of high interest to the Reform Movement is
Holt v. Hobbs
,
a case to determine whether a policy prohibiting a Muslim prisoner from growing a half-inch beard in accordance with his faith violates his religious liberty. The Court will decide the case under the
Religious Land Use and Institutionalized Persons Act (RLUIPA)
, a 2000 bill that clarifies elements of the
Religious Freedom Restoration Act
by establishing guidelines for determining the extent of an individual's religious liberty rights while incarcerated. The Arkansas prison where plaintiff Gregory Houston Holt, who adopted the name Abdul Maalik Muhammad, is incarcerated prohibits inmates from growing facial hair for security reasons, citing dangers that inmates could hide contraband items in a long beard. Muhammad agreed to compromise by keeping his beard at a half-inch—too short to hide anything—but prison officials refused.
Mr. Muhammad presents a multi-part argument according to the RLUIPA test
, including that the prison has granted non-religious exemptions to the beard policy in the past and that prisons in 44 other states would allow an inmate to maintain a half-inch beard. Noticeably absent from the Court's docket thus far are
any of the same-sex marriage cases that seem poised for the Court to hear this year
. This may seem surprising given the widespread attention they've received. But
experts have predicted that a same-sex marriage case could be the Court's "grand finale" opinion at the end of this term
. Many reference the Court's recent tendency to reserve particularly high profile decisions for its last day before summer recess as it did with
Hobby Lobby in 2014
and with
Windsor v. United States, which struck down key sections of the Defense of Marriage Act in 2013
. Although we cannot say for certain, the good news is that
the Court may still agree to hear any one of the several same-sex marriage cases
before them when it conferences again this week. Be sure to check back on RACblog next week for more about the same-sex marriage cases the Court decides to hear—or not to hear.
Related Posts
Image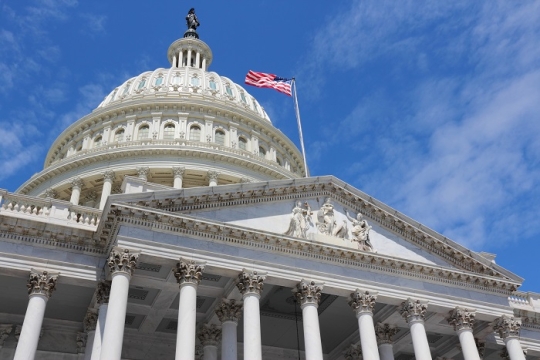 Before October 1, Congress must pass a federal budget to avoid a government shutdown. Congress can either pass a package of 12 appropriations bills to establish new funding levels for the upcoming fiscal year and/or a continuing resolution to temporarily continue funding levels from the prior year.
Image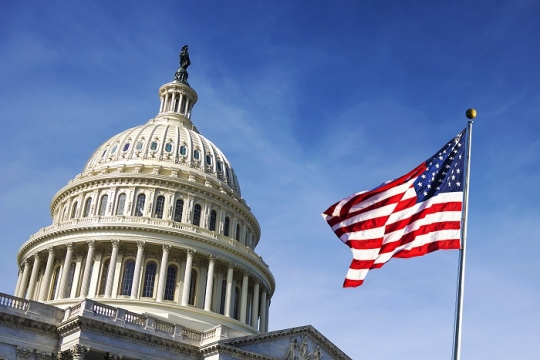 With the reintroduction of the John Lewis Voting Rights Advancement Act last week, it's important to remember the true cost of getting the Voting Rights Act passed.
Image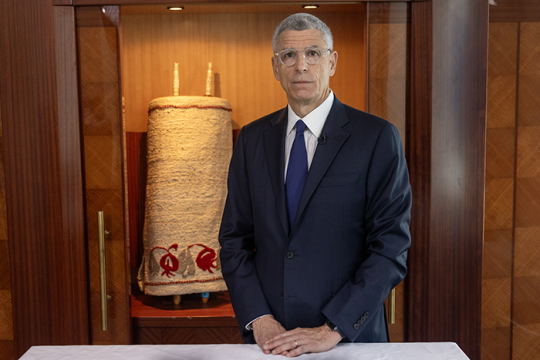 As Yom Kippur 5784 approaches, our commitment to making amends and pursuing restorative justice remains resolute. Even as the final shofar blast sounds at the end of Neilah, we will continue to hold ourselves accountable and atone for the harm suffered by victims and survivors. We will never shirk this challenging, morally demanding work.