Back in October, I wrote a
preview of the 2014-2015 Supreme Court term
, sharing my excitement (and some nervousness) about the cases to come. It's hard to believe that term is almost over— eight months have flown by! As we welcome June, we anticipate the frenzy of decisions that the Court will hand down as it closes out its 2014-2015 calendar. Just as we did for
Hobby Lobby in 2014
 and
Windsor v. United States, which struck down key sections of the Defense of Marriage Act in 2013
,
we eagerly await the Court's "grand finale" decisions this June. Already over the course of the term, the Court has decided a number of cases of particular interest to the Reform Movement.
In January came the opinion in Holt v. Hobbs
,
in which the Court held that under the Religious Land Use and Institutionalized Persons Act (RLUIPA), prisoner Abdul Maalik Muhammed could grow a half-inch beard while incarcerated. This decision upheld the fundamental religious freedom rights of all people, of all backgrounds, and is heartening in light of the ongoing debate over religious exemptions. In March, the Supreme Court issued a small, yet important victory for pregnant workers' rights in 
Young v. United Parcel Service.
 Yet, as RAC Deputy Director
Rachel Laser highlighted in her statement on the decision
, "existing law is not enough to ensure that all pregnant workers receive temporary and reasonable accommodations so they can stay in the workforce throughout their pregnancy." The 
Pregnant Workers Fairness Act
(whose reintroduction in the 114
th
Congress we hope for soon) would strengthen protections for pregnant workers so that no worker faces the agonizing choice between protecting the health of her pregnancy and continuing to work to support herself and her family. The decisions in
Holt v. Hobbs
and
Young v. UPS
were promising victories in debates central to the Reform Movement's advocacy for justice and equality. We're still waiting, however, on the opinions in other key cases that promise to make this June an exciting, if nerve-wracking month. Before it recesses, the Court will issue a decision in
King v. Burwell
,
a case that stands to gut one of the key mechanisms of the Affordable Care Act, which could in turn leave millions of Americans without affordable health care. We'll also have a decision in an important religious freedom case,
EEOC v. Abercrombie
,
in which the Court will decide whether an employer can refuse to hire an applicant based on religious observance, if the employer did not have direct knowledge that a religious accommodation was required. Last but not least, we await the decision in
Obergefell v. Hodges
,
in which the Court could potentially establish marriage equality across the United States.
Two questions are central to the case:
Does the Fourteenth Amendment require a state to issue marriage licenses to same-sex couples? and
Does the Fourteenth Amendment require a state to recognize same-sex marriages performed out of state?
The Union for Reform Judaism (URJ)
joined an amicus brief of faith denominations and faith leaders
, and the Central Conference of American Rabbis (CCAR) and Women of Reform Judaism (WRJ) 
both joined the Anti-Defamation League and other organizations
 in an amicus brief, all in support of marriage equality. Both briefs focus on different aspects of religious freedom in the U.S. Constitution: the brief joined by the CCAR and WRJ argues that same-sex marriage bans violate the Establishment and Equal Protection Clauses (First and Fourteenth Amendments respectively) because they were enacted with the purpose of imposing a particular religious understanding of marriage as law. The brief that the URJ joined argues that civil marriage equality for same-sex couples will not prejudice religious belief or practice, but rather will prevent one set of religious beliefs from being imposed through civil law. We're anxious to see whether the decision will resemble either, or both of these critical points.
Check back on RACblog
throughout the month for updates as we receive each of these decisions!
Related Posts
Image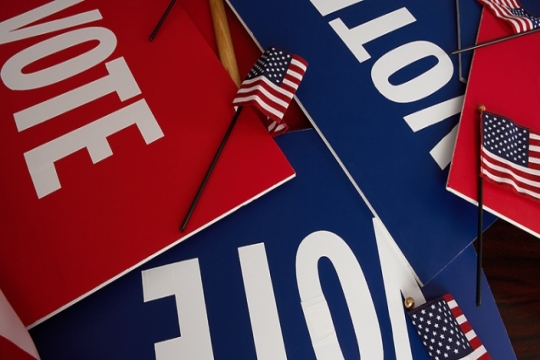 On Tuesday evening, we launched the Reform Movement's Every Voice, Every Vote campaign, our nonpartisan initiative to strengthen democracy by encouraging and protecting voter participation. As if this effort was not urgent enough already, the leaked draft Supreme Court decision in Dobbs v Jackson Women's Health Organization made clear that every issue of importance to our Movement is on the ballot this year, including abortion rights.
Image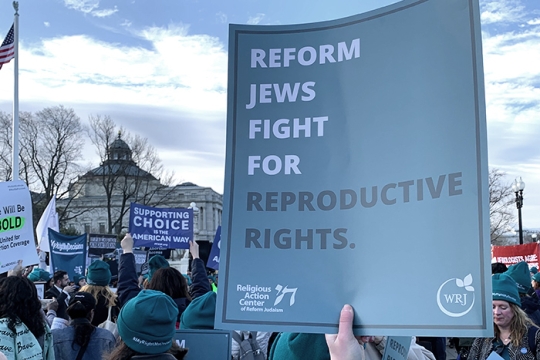 Even as we knew the Supreme Court was likely to undermine and even overturn abortion rights, to see the words in print in last night's leaked draft decision in Dobbs v. Jackson Women's Health Organization is shocking and painful. Here's how you can take action now.
Image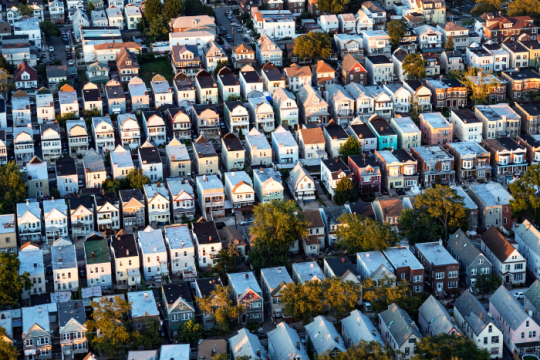 Last month, the Illinois legislature passed HB 2775, a bill that would end source of income discrimination in housing. Working across lines of difference as a member of the Illinois Coalition for Fair Housing, RAC-IL is proud to have played a key role in this successful campaign, which makes Illinois the twentieth state in the country to pass protections against income discrimination in housing. Governor J.B. Pritzker is expected to sign the bill in the coming weeks.