Image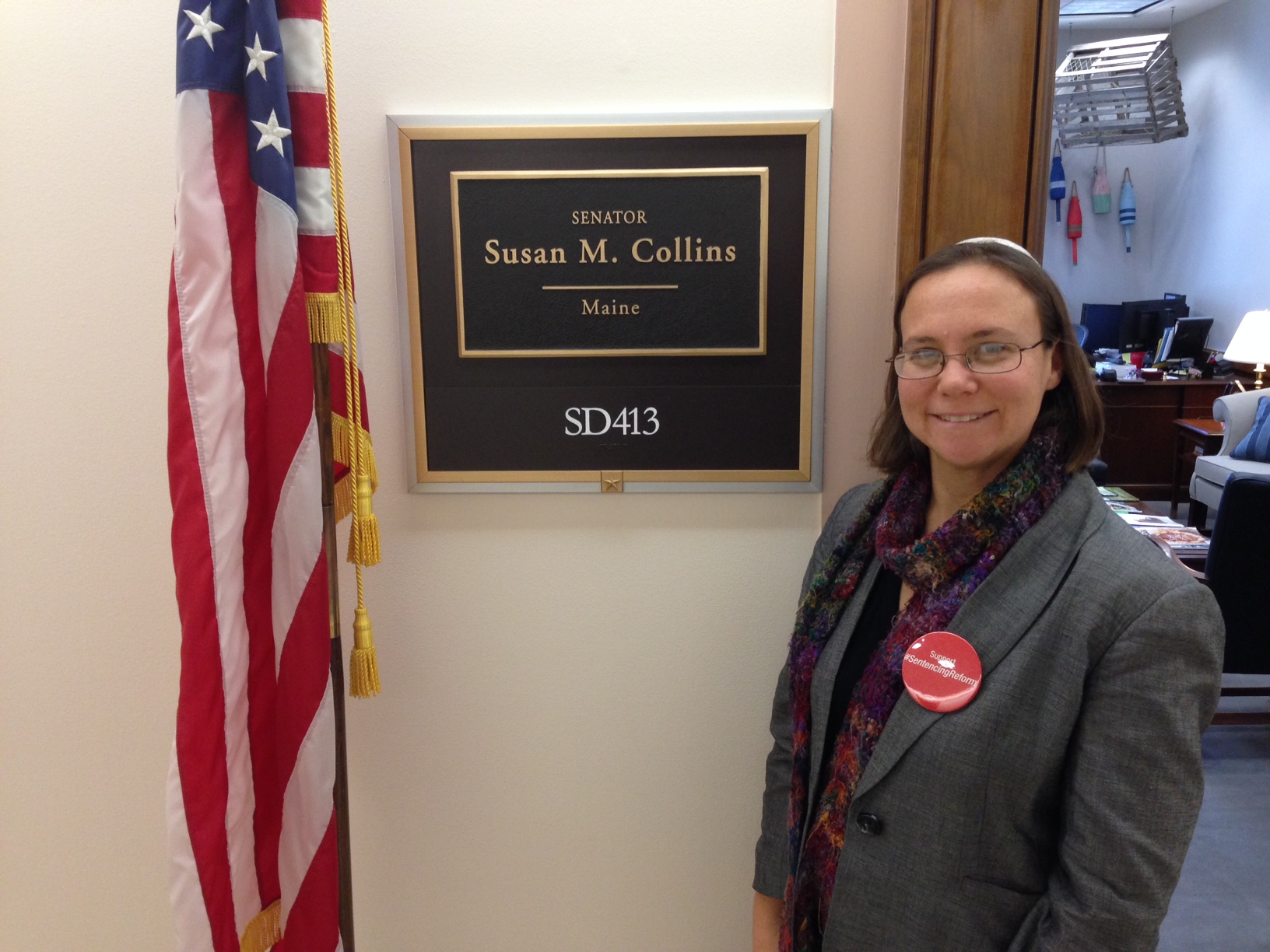 I sat down at the conference table in Senator Collins's office and shared my experience with mass incarceration in my own city of Augusta, ME. Upon visiting a county jail where I would be teaching monthly classes for inmates, I was shown the room which had formerly housed the chapel. Peering through the window, I saw 30 men lying on thin mattresses on the hard floor. There was simply no other place to put them. As a result of the overcrowding of the prison, all religious meetings had been moved to the room otherwise used for videoconferencing with the courthouse next door.
I came to Washington, D.C. two weeks ago with more than 60 people from all parts of the country and all walks of life as part of the Sentencing Reform Lobby Day organized jointly by the ACLU, the Leadership Conference on Civil and Human Rights, the Interfaith Criminal Justice Coalition and other partners. Many of those present were clergy members from diverse faith communities; others were secular activists. All of us were united in our commitment to rolling back the tide of mass incarceration that has afflicted our nation.
We gathered to talk with our senators about The Sentencing Reform and Corrections Act (S. 2123), a historic piece of legislation which would reduce mandatory minimum sentences for nonviolent drug offenders, put more emphasis into rehabilitation and anti-recidivism programs and limit solitary confinement and life without parole for juveniles. And, unlike most bills in Washington, this one has true bipartisan support, with Republican Senators Grassley (IA), Cornyn (TX) and Lee (UT) joining Democratic Senators Leahy (VT), Whitehouse (RI) and Durbin (IL) among the cosponsors.
I came to this gathering on behalf of the Religious Action Center and Rabbis Organizing Rabbis. The RAC is a part of many important coalitions in our nation's capital and is working in coalition with a diverse array of faith and secular partners to make this vital criminal justice reform bill a reality. And as our entire Movement embarks on its campaign for racial justice, reforming the deep racial and socioeconomic disparities in our criminal justice system should become a priority for all of us.
It was energizing to hear about the wonderful local work being done across the country and to join with a colleague from the Maine Council of Churches to talk to our legislators about what this bill will mean for the country. But even more inspiring was that I was not alone. On December 3, Reform rabbis and congregants throughout the country called their Senators to express support for S. 2123. Over and over we hear that the advocacy groups in Washington cannot do their work without the support of grassroots and grasstops allies.  In this case, our activism really did make a difference. After our day of lobbying and phone calls, the bill gained two more co-sponsors.
In this season of Hanukkah, we reflect on the miracles our ancestors experienced and thank God for the miracles that God continues to perform. For many of us, it has been difficult to see miracles in the past month. We seem to be surrounded by divisive rhetoric, suspicion and fear. But, in the midst of our darkest time of the year, candles of hope still burn. Just one day after the shootings in San Bernardino, formerly incarcerated individuals, clergy members and families directly impacted by mass incarceration came to Washington, D.C. from Montana, Tennessee, Utah, Mississippi and 16 other states. As we spoke, shared stories and told our elected officials what we believe to be right, we affirmed that only standing together can we make our nation more just.    
Rabbi Erica Asch is the rabbi of Temple Beth El in Augusta, Maine, and serves on the leadership team for Rabbis Organizing Rabbis.
Related Posts
Image
Last week, President Biden issued his second Executive Order to improve access to abortion services since the Supreme Court's ruling overturning Roe v. Wade. This executive order is meant to support patients traveling out of state to receive abortion care, ensure health care providers comply with federal non-discrimination law, and promote research and data collection on maternal health outcomes.
Image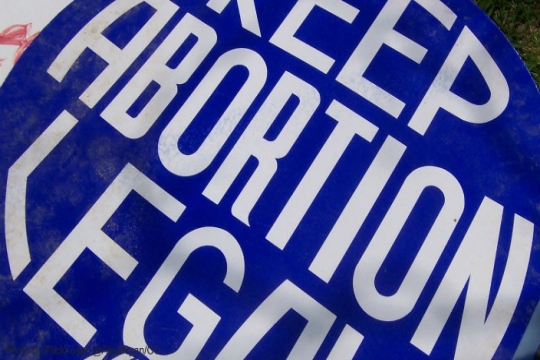 Here are some resources and actions to protect and advance abortion access.
Image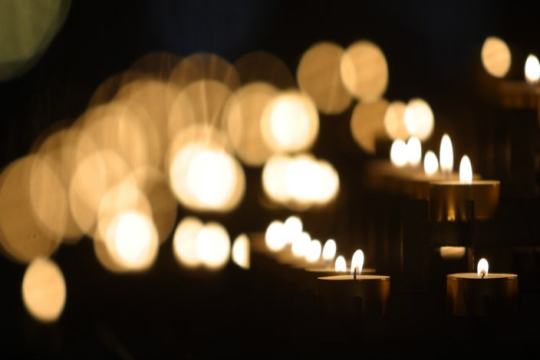 Tishah B'Av is a day of mourning, commemorating the destruction of the first and second Temples. In recent years, it's also a day to mourn other tragedies that have darkened Jewish history - the Romans putting down the Bar Kochba revolt, mass murders of Jewish communities during the Crusades, expulsions from England, France, and Spain in the Middle Ages, and the Holocaust.