Image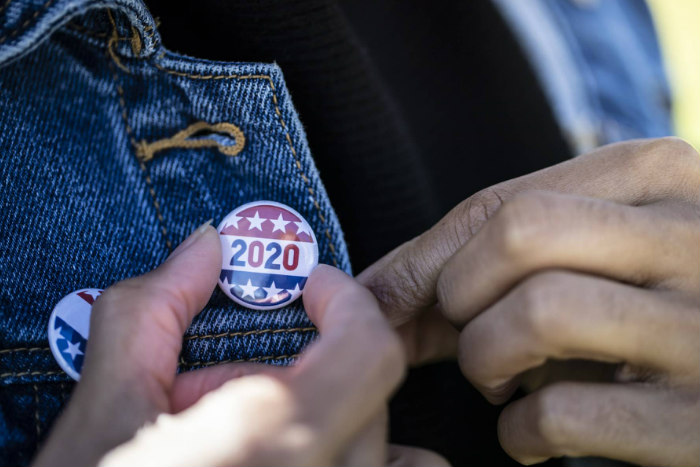 One of the most fundamental principles in legal theory is that of stare decisis, Latin for "to stand by things decided." The doctrine is important enough that in the most recent Supreme Court term, Chief Justice John Roberts, no champion of reproductive rights, voted to knock down a Louisiana law that would have restricted access to reproductive care.
Why? Because a majority of the Court had overturned a similar Texas law as recently in 2016. Even more notably, Roberts cast his vote with the minority in that 2016 case. Yet Roberts knows that the integrity and legitimacy of the Court rests in its consistent application of the law. That's how important stare decisis – precedent – is.
Precedent matters for the legitimacy of our other branches of government, too. It is especially painful, then, that in the wake of the Justice Ruth Bader Ginsburg's death, the Senate Republican majority, led by Senator Mitch McConnell, is overturning the precedent they themselves set in 2016.
Eight months before Election Day, President Barack Obama nominated Judge Merrick Garland to fill the Supreme Court vacancy created by the death of Justice Antonin Scalia. Majority Leader McConnell held that because it was an election year, Senate consideration of the nomination should not supersede the will of voters in choosing the next president. Thus, Judge Garland's nomination expired with the end of the 114th Congress, and President Donald Trump nominated then-Judge Neil Gorsuch to fill the vacant seat; a majority of senators confirmed him on April 7, 2017.
Despite that recent precedent, Majority Leader McConnell is singing a very different tune today.
Less than six weeks from November 3, and with several states already allowing early voting, the same Senate majority is rushing ahead with plans to consider and potentially confirm a new Supreme Court justice by the end of October. In so doing, senators are overturning precedent and damaging the credibility and legitimacy of their own institution.
Deuteronomy 16:20 directs us: "Tzedek tzedek tirdof" – Justice, justice shall you pursue. The words remind us of the importance of ensuring justice itself is achieved through just means. The confirmation of the next Supreme Court justice should similarly be achieved through a process that is justly rooted in precedent.
1. Call on your Senators: No confirmation until inauguration.
There is still time for senators to do the right thing and preserve the legitimacy of their institution – but they will need your help and encouragement.
You can use the Religious Action Center's action alert to contact your senators and tell them that they should not vote on any nominee to fill the Supreme Court vacancy until after a new Senate is sworn in and the president inaugurated.
The well-being of our democracy depends on it.
2. Vote.
There is more you can do, and hopefully you already were planning to do it: VOTE.
Vote like your health care is at stake. Vote like your civil rights are on the line. Vote like the air you breathe is in jeopardy. Vote like the health of our democracy is in peril.
Because they are.
The members of Congress you vote into office not only pass laws that impact all those issues and others, they also decide who sits on the Supreme Court – and those Supreme Court justices in turn decide the constitutionality of the laws congress passes. So whether you cast your ballot in person or by mail, vote the issues and values that are important to you.
3. Get involved in civic engagement.
Want to take it one step further? Help strengthen our democracy by making sure everyone's voice is heard at the ballot box, join Every Voice, Every Vote: The Reform Movement's 2020 Civic Engagement Campaign. Our democracy is strongest when everyone participates.
Related Posts
Image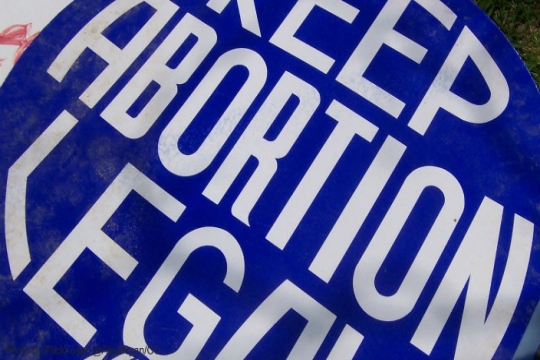 Here are some resources and actions to protect and advance abortion access, including assistance for people seeking abortions and the organizations that provide that healthcare.
Image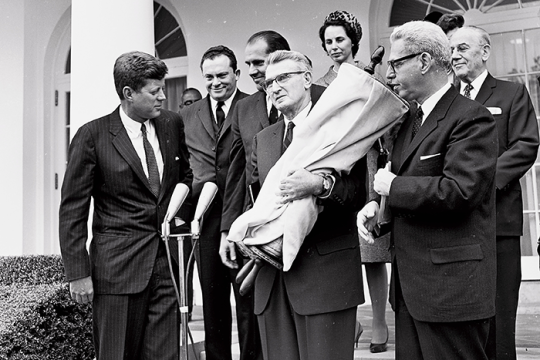 Sixty-two years ago, the founders of the Religious Action Center of Reform Judaism (the RAC) stood in the White House Garden and presented President John F. Kennedy with a historic Torah from the Isaac Mayer Wise Temple in Cincinnati, Ohio. This auspicious anniversary allows us to look back on milestones like this one with pride as we renew our inspiration.
Image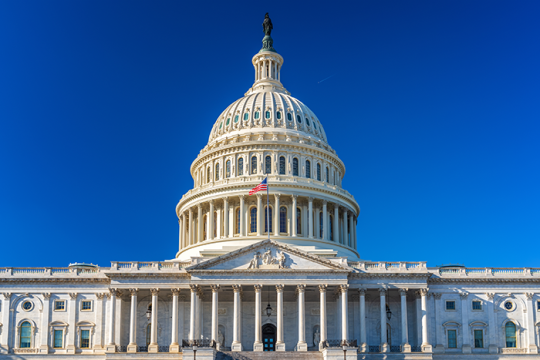 Reform communities across North America have strengthened our Movement's collective power by engaging voters and advocating for racial justice. Let's continue this work on May 10-11 together in Washington, D.C.