Image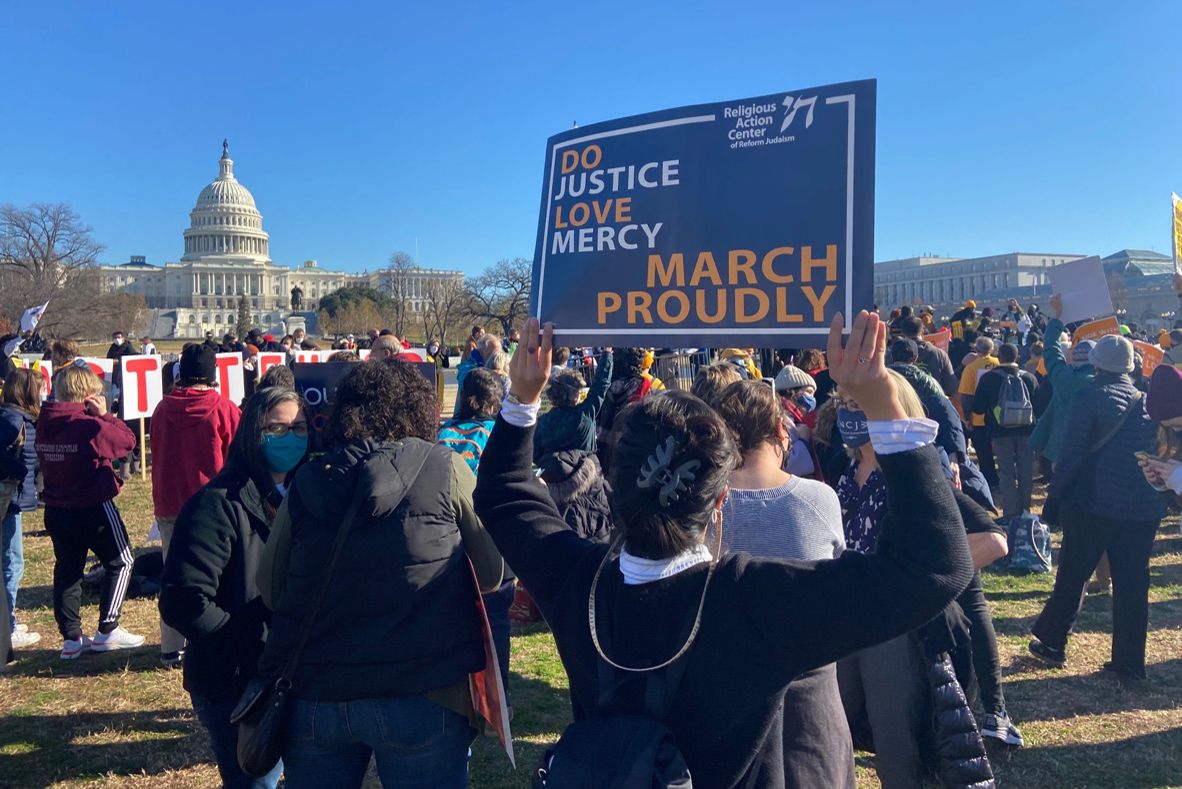 We are in a time of great crisis, facing pandemics of systemic racism, poverty, climate change, voter suppression and COVID-19. Millions of Americans experience unemployment, hunger, and housing insecurity, facing the threat of climate change daily. People of Color and other marginalized communities experience the most adverse consequences. And the country continues to face endless attacks on our voting rights and reproductive rights.
Before Congress breaks for their winter recess, there is much left to be done. The nation's workers and families cannot afford to wait any longer. By the end of the year, we call on the Senate to:
1. Pass the Build Back Better Act
The Senate has a once-in-a-lifetime opportunity to help millions live with greater security and opportunity. The Build Back Better Act would make long overdue investments in child care and universal pre-K, extend the expanded Child Tax Credit and Earned Income Tax Credit, provide comprehensive paid family and medical leave, close the Medicaid gap, invest in maternal health equity, fund housing and anti-hunger initiatives, transition to a greener economy, fund community violence intervention strategies, and take action to improve our immigration system. The Build Back Better Act would reduce childhood poverty, provide support to the most vulnerable children, particularly in Communities of Color, and bolster the nation's care economy.
Urge the Senate to pass the Build Back Better Act.
2. Pass the Freedom to Vote Act and the John Lewis Voting Rights Advancement Act
Over the past two decades, Americans have increasingly encountered new barriers to vote which include deleting people from voter rolls, polling place closures and changes, and strict voter ID laws. These barriers disproportionately restrict the freedom to vote for Communities of Color, people with disabilities, older Americans, caregivers, lower-income Americans, young Americans, and new Americans.
The John Lewis Voting Rights Advancement Act (S.4/H.R. 4) and The Freedom to Vote Act (S. 2747) would restore critical protections against racially discriminatory laws and move us toward a democracy that responds to the needs and priorities of voters. Moreover, in order to pass these pieces of legislation, the filibuster must be reformed to allow for both dialogue and debate.
Call your Senators and President Biden to reform the filibuster and pass voting rights protections.
3. Schedule a vote for the Women's Health Protection Act
In 2021 alone, over 100 abortion restrictions were enacted nationwide, marking this year as the worst legislative year yet for abortion access. Texas' SB 8, which bans abortion after six weeks of pregnancy and incentivizes private citizens to enforce the law, has already inspired copycat bills to be introduced in multiple other states.
The Women's Health Protection Act (H.R. 3755), which passed the House in September, would protect abortion access by creating federal protections against state restrictions, establishing a statutory right for health care providers to provide, and their patients to receive, abortion services free of restrictions.
Finally, to repair the generations of harm, oppression and systemic racism which continue to effect Black Americans, and promote racial and reparatory justice, by the end of 2021, we call on the House of Representatives to:
4. Schedule a vote for the Commission to Study and Develop Reparation Proposals for African Americans Act
Despite the abolishment of chattel slavery in the U.S. in 1865, systemic oppression, violence, and racial discrimination against Black Americans continues today. Lynching, Jim Crow laws, restricted access to the ballot box, a biased criminal justice system, and redlining are just some examples of how racial inequity has been sustained in America.
The Commission to Study and Develop Reparations Proposal for African Americans Act (S. 40/H.R. 40) passed a vote out of the House Judiciary Committee for the first time since the bill was first introduced in 1989. And in August, the first ever Senate hearing on the partner bill occurred. These bills would establish a commission to identify the U.S. government's past and present role in the vestiges of enslavement and be tasked with recommending appropriate ways to educate the public and provide remedies.
This is only a small handful of our policy priorities closing out the year. There are two weeks left of 2021--Congress must act swiftly to deliver for the American people and start the new year off on the right foot.
Related Posts
Image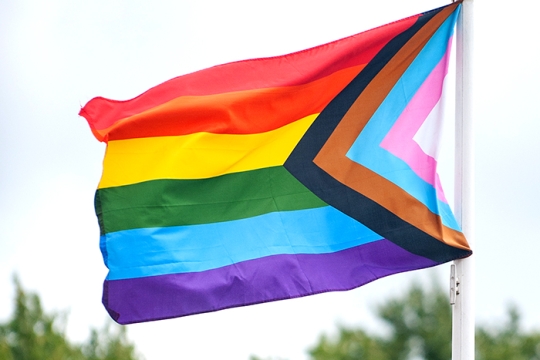 For a community relentlessly targeted by hateful legislation, this year's Transgender Day of Visibility (celebrated on March 31) holds a heightened sense of urgency. I am ashamed to say that this day wasn't even on my radar until I had a personal stake in it, but it now holds a special place of significance in my family.
Image
February is typically a busy month for me and for my fellow Jews with disabilities. It is JDAIM-Jewish Disability Awareness and Inclusion month. As the first female Deaf ordained Rabbi, I am often asked to speak, write, teach Torah, and share insights on how we can create a more inclusive Jewish community.
Image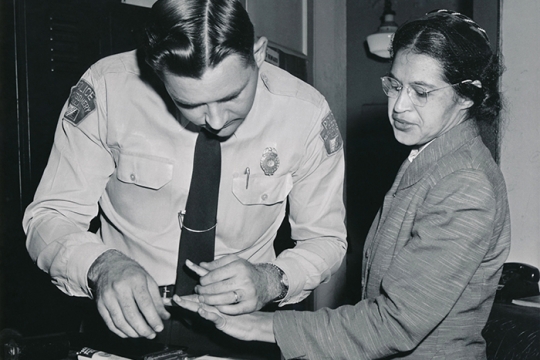 Today, the anniversary of Rosa Parks's birthday, is the ideal time to revisit her life and legacy for the inspiration and wisdom they provide. Many Americans remember Rosa Parks as the tired seamstress who refused to move to the back of a bus, but Rosa Parks is much more than that story: though she did not identify as Jewish, her life reflected a commitment that we might identify as tikkun olam – repairing what is broken in our world. Here are three key insights from Rosa Parks' life we can bear in mind as Black History Month begins.