As we ring the end of 2017, relive some of the highlights of a year filled with organizing, advocating, and coming together at the RAC. Here are our top 12 (because we couldn't choose just 10!) moments of 2017. What were yours? Happy New Year
1. Praying together as a Reform Movement before the Women's March
On January 21st, 2017, the RAC hosted "Nosh, Pray, March" to support all those marching in the Women's March on Washington with a Shabbat worship service and breakfast before heading to the National Mall. Over 1,200 people joined us for a morning of inspiration and community before joining thousands more Reform Movement activists in the historic march.
2. Inspiring the next generation of social justice advocates at L'Taken
Each winter, nearly 2,000 Reform Jewish high school students come to Washington, D.C. for the annual Bernard and Audre Rapaport L'Taken Social Justice Seminar, where they learn how to be effective advocates and to think about how issues of contemporary social injustice intersect with the values of our Jewish tradition. The 2017 L'Taken season brought almost 200 congregations from 34 states, who participated in over 300,000 hours of social justice leadership and advocacy training, and conducted 449 lobby visits.
At the February, 10–13, 2017 L'Taken, Hannah Kandall and Olivia Heilbronner from Temple B'rith Kodesh in Rochester, NY, advocated for refugee resettlement in Rep. Louise Slaughter's (NY-25) office, connecting their grandparents' experiences as refugees fleeing Nazi Germany to the struggles that refugees face today. Read their inspirational and persuasive speech to Rep. Slaughter here.
3. Learning and innovating together at the Consultation on Conscience
In late April, the RAC convened the largest ever Consultation on Conscience. We were joined by leaders, activists, and luminaries including Piper Kerman, Vanita Gupta, Cornell Brooks, Michael Waldman, Representatives Joe Kennedy III, Jacky Rosen, Jerry Nadler, Jamie Raskin, Senator Sherrod Brown, and many others.
At Consultation, we introduced the Brit Olam and launched the Urgency of Now Transgender Rights, Immigrant Justice, and Criminal Justice Reform Campaigns.
4. Standing up for refugees
Throughout 2017, Reform Movement lay leaders and clergy called for welcoming refugees and opposed each iteration of the travel ban. We rallied in Washington, and spoke out for refugees from Syria and elsewhere who are fleeing persecution and risk being turned away from our shores.
5. Joining with interfaith leaders at the Ministers March for Justice
On August 28, over 300 Reform Jewish rabbis, cantors, and activists joined the Ministers March for Justice. The interfaith march, commemorating the 54th Anniversary of Dr. Martin Luther King's "I Have a Dream" speech, focused on voting rights, health care, criminal justice reform, and economic justice. The Religious Action Center of Reform Judaism endorsed of the March, which was organized by the National Action Network. Watch the video recap of the march here.
6. Reform CA successfully lobbies for the California Values Act
In August, Reform CA convened a lobby day in Sacramento to advocate for the passage of SB 54, a piece of legislation vital to defending the rights of immigrants in California and standing up for inclusive values. Senate President Pro Tempore Kevin de León addressed the activists, assembled from all over the state. SB 54, "The California Values Act," has since been passed and signed into law.
Read an op-ed in J. Weekly by Rabbi-Cantor Elana Rosen-Brown, "Why I'm joining my fellow Jews to stand with immigrants and SB54."
7. Reform OH officially launches with a Statehouse Lobby Day
In October, Reform OH held its first statewide lobby day at the Statehouse in Columbus. Criminal justice reform is a major priority in Ohio. At the lobby day, over 70 Reform Movement activists advocated for SB 66, a key sentencing reform and record sealing measure that will help returning citizens rebuild their lives after incarceration. The clergy and lay activists heard from the Republican and Democratic cosponsors of SB 66, as well as speakers whose families have been impacted by incarceration. Read about it in the Columbus Dispatch: "Jewish Group Lobbies for Sentencing Reforms."
8. Joining the Poor People's Campaign and continuing the work of addressing systemic racism, poverty, and inequality
2017 was a big year for the Reform Movement's partnership with the Poor People's Campaign: A National Call for Moral Revival and Reverend William J. Barber, II. In the wake of the tragedy in Charlottesville, Rabbi Pesner and Rev. Barber wrote in the Washington Post: "Removing symbols of racism isn't enough. We need policy action", calling on Congress to enact legislation to dismantle systemic racism and white supremacy.
In December, Rabbi Pesner joined with Rev. Barber at the official launch of the Poor People's Campaign: A National Call for Moral Revival to say "Hineni — we are here to answer the call for justice!"
That same week, Rev. Barber captivated the audience at the 2017 URJ Biennial with his rousing and prophetic address, "We Need a Moral Revival."
9. Celebrating the 140 congregations who signed the Brit Olam 
At Consultation on Conscience, we set a goal of having 100 Reform congregations sign the Brit Olam by the URJ Biennial earlier this month. We eclipsed that goal, with 140 congregations signing the covenant before Biennial opened in Boston, with more joining since. Read more from CSA Chair Liz Dunst and Rabbi Adam Stock Spilker about the Brit Olam.
10. Releasing Together As One, a new album of social justice music
The 2017 URJ Biennial was the premiere of "Together As One," a new album of eight social justice songs by award-winning and critically acclaimed artists. Learn more about the project and purchase the album at: www.togetherasonemusic.com. Thanks to the support of CSA Chair Isabel P. "Liz" Dunst, proceeds from the sale of the album benefit the RAC.
Read singer-songwriter Billy Jonas' reflections about the album: "The Power of Music to Galvanize a Movement."
11. Expanding our work in CA, TX, OH, IL, NY
​Throughout the year, organizers were working locally in California, Texas, Ohio, Illinois, and New York to build the power of the Reform Movement and expand state-based networks of congregations committed to pursuing social justice. At Biennial, we concluded 2017 by convening clergy and lay leaders from each state to help set the course of state-based activism in 2018.
12. Fighting for Dreamers and a clean Dream Act — and the fight continues! 
In partnership with URJ Youth, and in collaboration with allies like United We Dream, the RAC led a Reform Movement-wide mobilization to stand with Dreamers and help pass the Dream Act. With the futures of 800,000 young people in the balance, our goal was for Congress to pass the law before the end of the year. That hasn't happened, and the need for a legislative solution to the cancelation of the DACA program is urgent.
Learn more and take action at: rac.org/passthedreamact
Watch Rabbi Pesner and Dreamer and activist Elias Rosenfeld discuss Elias's story and the important of the Dream Act in a conversation via Facebook Live.
Read a co-authored op-ed by Rabbi Pesner and Elias Rosenfeld: "A Rabbi and a DACA Recipient Call for the Dream Act."
Read Rabbi Pesner's Haaretz op-ed published in September: "Ending DACA Is Immoral. We American Jews Are Already Fighting It."
Related Posts
Image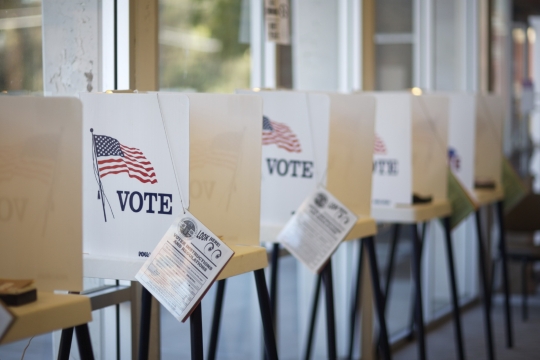 With 2023 in full swing, leaders and officials at every level are setting their agendas and priorities for the coming year. We continue to be proud of the power we built and mobilized in 2022 as a Reform Movement as we gather to set the agenda for our work in 2023.
Image
January 22nd will mark 50 years since the Roe v. Wade decision and the first anniversary since the Supreme Court overturned Roe last summer, paving the way for states to ban abortion and restrict other critical reproductive health services.
Image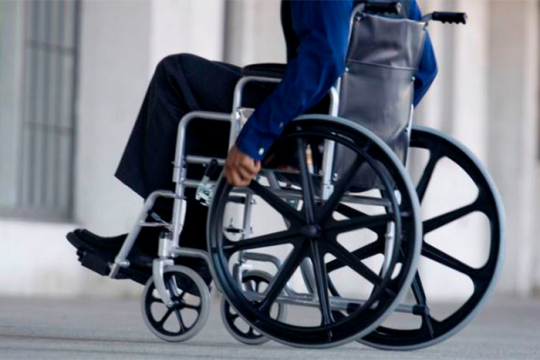 The Religious Action Center is excited to continue our partnership with the Jewish Federations of North America as hosts of the annual Jewish Disability Advocacy Day (JDAD) on February 15th at 12 PM ET. Registration is officially LIVE!