Image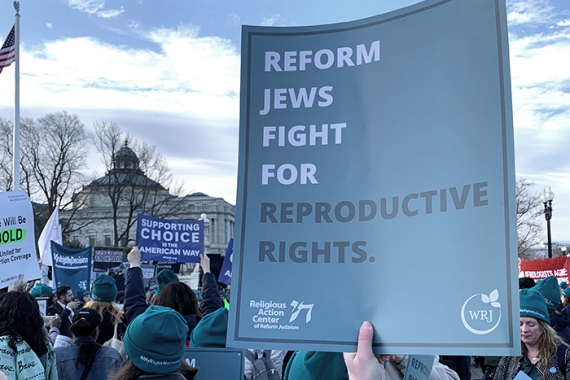 It's time to codify abortion rights in law. Urge the Senate to pass the Women's Health Protection Act, which would establish a legal right for health care providers to provide, and for their patients to receive, abortion services free of restrictions and bans that delay or obstruct access to care. The House passed the bill in September; now it's time for the Senate to act.
Image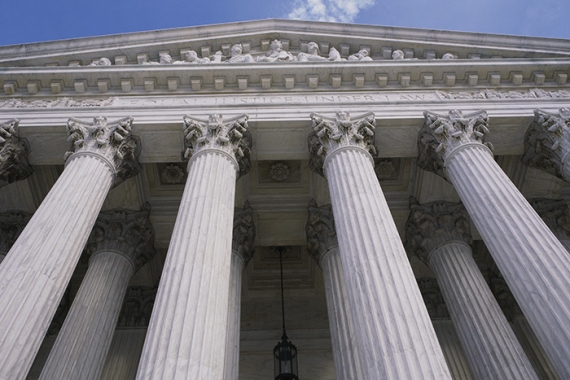 The ongoing wounds of slavery and more than four centuries of entrenched racial oppression continues to impact every part of American society. Systemic disparities and injustices will endure unless proactive steps are taken to acknowledge and eliminate them. Urge your elected officials to cosponsor the Commission to Study and Develop Reparation Proposals for African-Americans Act (S. 40/H.R. 40).  
Press Releases
Image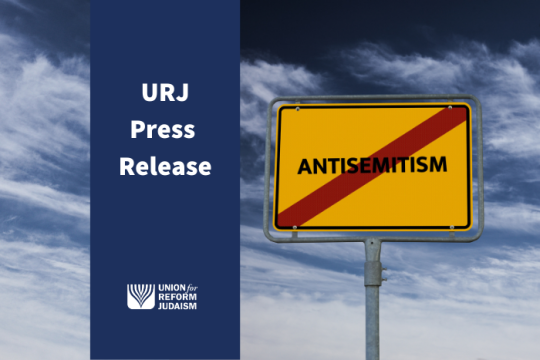 In response to rising antisemitism and hate speech on Twitter in recent months, more than 100 Jewish congregations and organizations across North America have joined the Union for Reform Judaism's Religious Action Center to demand Elon Musk take immediate, quantifiable steps toward reducing hate on his platform.
Image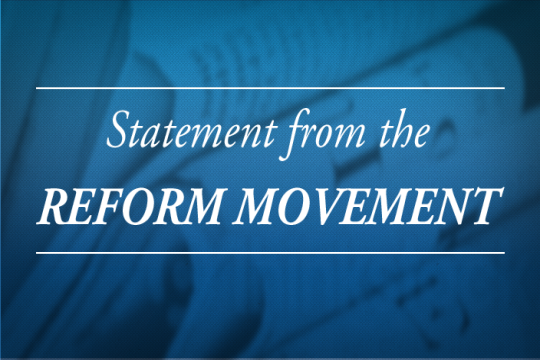 In response to the establishment of a new White House Inter-Agency Group to Counter Antisemitism, Rabbi Jonah Dov Pesner, Director of the Religious Action Center of Reform Judaism, issued the following statement on behalf of the Union for Reform Judaism, the Central Conference of American Rabbis, and the wider Reform Movement.
Image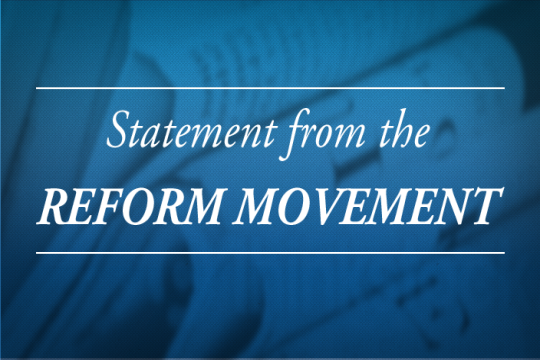 "We celebrate the bipartisan Senate passage of the Respect for Marriage Act, a historic bill that protects marriage equality for same-sex and interracial couples."
Get Involved at The Local Level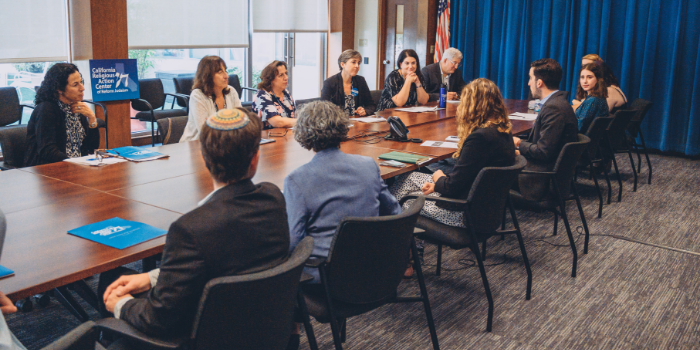 Our state-based affiliates in California, Illinois, New York, New Jersey, Florida, Pennsylvania, Ohio and Texas build power, mobilize congregations and engage the Reform Jewish community nationwide in the pursuit of justice.
We want to empower you to get involved and grow your leadership skills! The RAC hosts a wide variety of programs, conferences and events focusing on social justice, direct service, or legislative and policy action. From high school students to rabbis, you can find something for everyone here!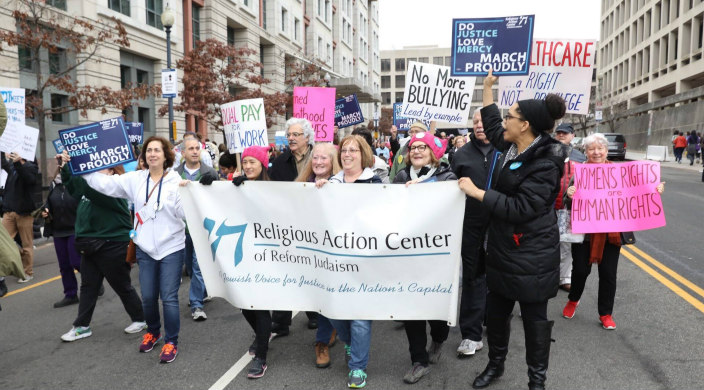 What's New
Image
The RAC and WRJ are proud to sponsor NCJW's Repro Shabbat February 17th-18th (Parshah Mishpatim), when the Reform Jewish Movement will join with the wider Jewish community to recommit ourselves to reproductive health and rights.
Image
This blog post is adapted from a drash by Rabbi Julie Saxe-Taller at Jewish Earth Alliance's January 2023 webinar, The Climate on Capitol Hill, January 2023 with Senator Sheldon Whitehouse.
Image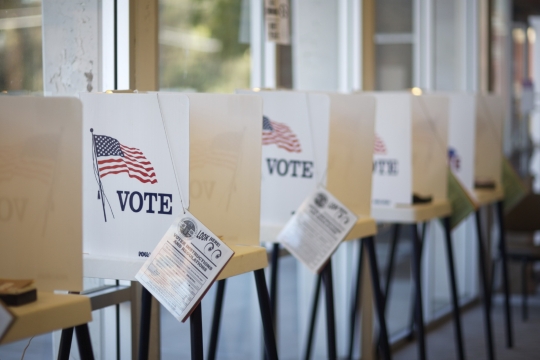 With 2023 in full swing, leaders and officials at every level are setting their agendas and priorities for the coming year. We continue to be proud of the power we built and mobilized in 2022 as a Reform Movement as we gather to set the agenda for our work in 2023.
Sign Up for Weekly Updates from the RAC
Learn more about the RAC's key issues and get involved by signing up for our weekly newsletter.
Thank you for subscribing to emails from the RAC! Please check your inbox for our emails and to manage your subscription.