Take Action!
Image
Take Action!
Image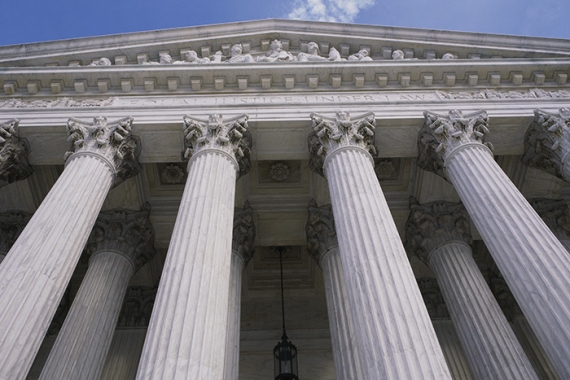 The ongoing wounds of slavery and more than four centuries of entrenched racial oppression continues to impact every part of American society. Systemic disparities and injustices will endure unless proactive steps are taken to acknowledge and eliminate them. Urge your elected officials to cosponsor the Commission to Study and Develop Reparation Proposals for African-Americans Act (S. 1083/H.R. 40).  
Sign Up for Weekly Updates from the RAC
Learn more about the RAC's key issues and get involved by signing up for our weekly newsletter.
Thank you for subscribing to emails from the RAC! Please check your inbox for our emails and to manage your subscription.
Get Involved at The Local Level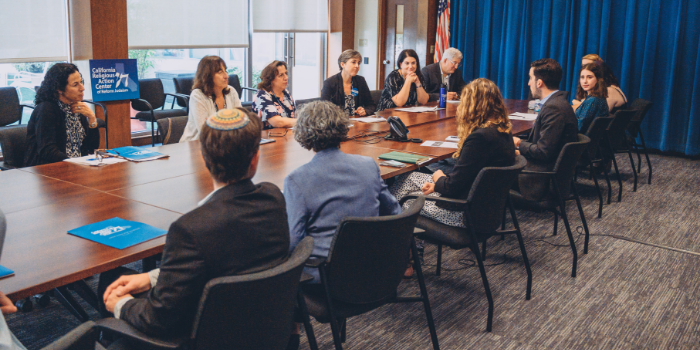 Our state-based affiliates in California, Illinois, New York, New Jersey, Florida, Pennsylvania, Ohio and Texas build power, mobilize congregations and engage the Reform Jewish community nationwide in the pursuit of justice.
We want to empower you to get involved and grow your leadership skills! The RAC hosts a wide variety of programs, conferences and events focusing on social justice, direct service, or legislative and policy action. From high school students to rabbis, you can find something for everyone here!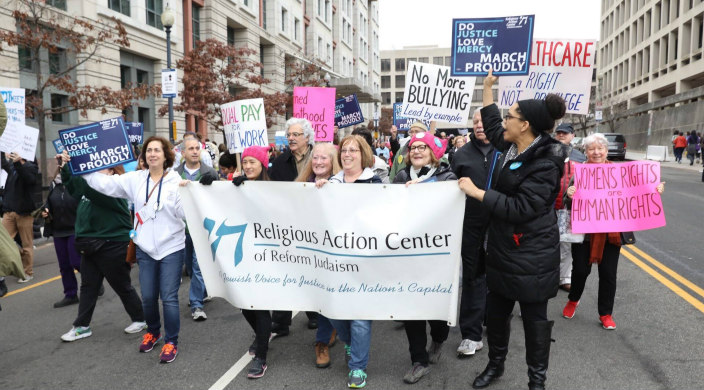 What's New
Image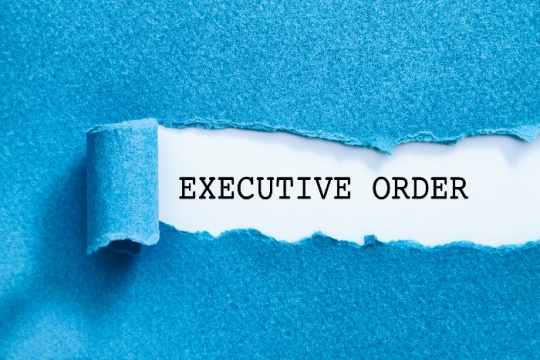 Many of these steps are ones we called for in outreach to the transition team, and they are already having a positive impact. But legislation is vital to ensure these steps cannot be overturned at the discretion of a new president.
Image
With a shrinking window of opportunity to prevent the worst effects of climate change, Tu BiShvat is an important occasion to make our voices heard and defend the future of the planet.
Image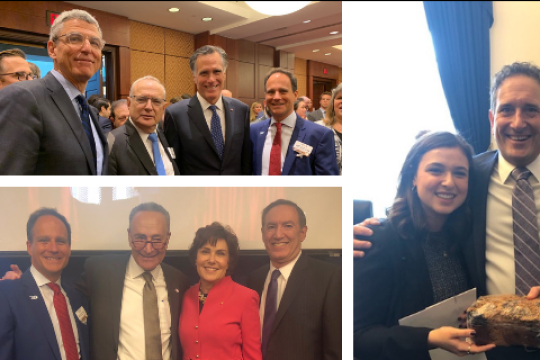 The Religious Action Center outlines our legislative priorities to members of the 117th Congress, urging them to join us in the pursuit of a more just and compassionate world.
Press Releases
Image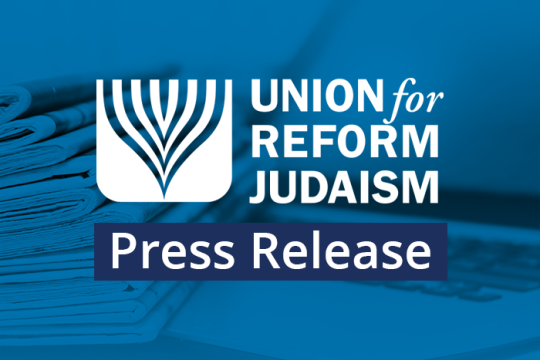 As an important part of combatting the growth of antisemitism, the URJ, CCAR, WRJ, and ARZA, endorse the use of the International Holocaust Remembrance Alliance "Working Definition of Antisemitism" as a tool for monitoring and raising awareness.
Image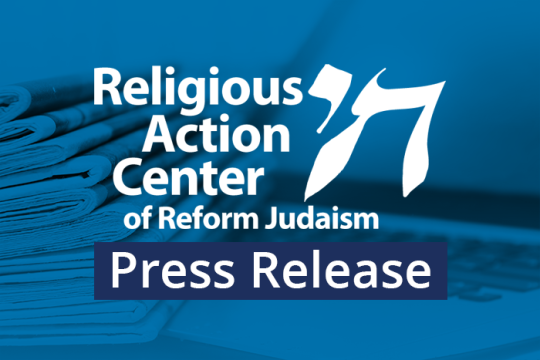 "The Biden administration's prioritization of immigration reform is an urgently needed redress for the damage done to human lives and America's moral standing by years of harsh enforcement-only immigration policies."
Image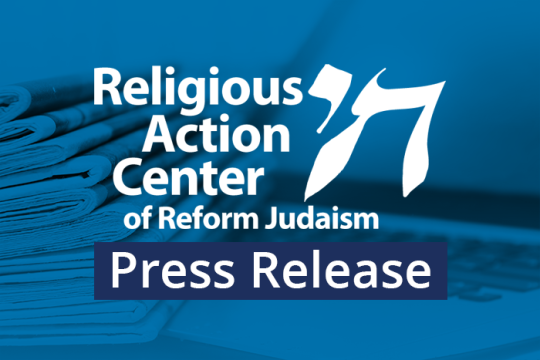 "We congratulate President Biden and Vice President Harris on their inauguration today. They have assumed the mantle of leadership in a time of unprecedented challenge. We pray that they will lead the nation with wisdom and fortitude."