Image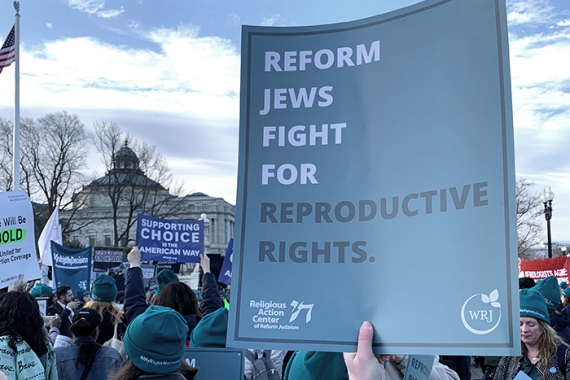 It's time to codify abortion rights in law. Urge the Senate to pass the Women's Health Protection Act, which would establish a legal right for health care providers to provide, and for their patients to receive, abortion services free of restrictions and bans that delay or obstruct access to care. The House passed the bill in September; now it's time for the Senate to act.
Image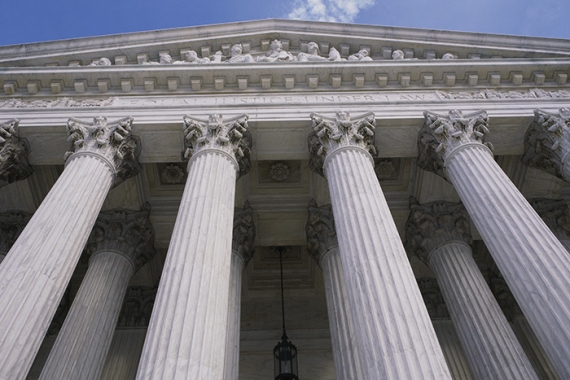 The ongoing wounds of slavery and more than four centuries of entrenched racial oppression continues to impact every part of American society. Systemic disparities and injustices will endure unless proactive steps are taken to acknowledge and eliminate them. Urge your elected officials to cosponsor the Commission to Study and Develop Reparation Proposals for African-Americans Act (S. 1083/H.R. 40).  
Press Releases
Image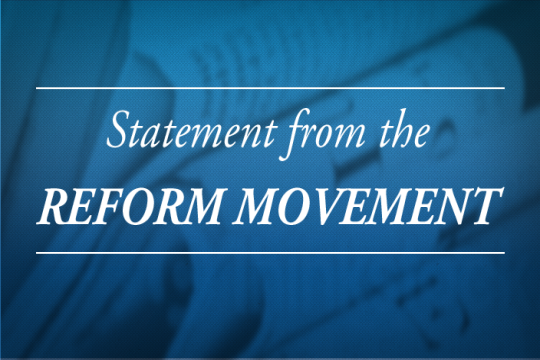 We mourn the six lives taken today in Highland Park, IL and pray for all those injured, beloved members of our Reform Jewish community among them. On this day celebrating American independence, it is clear that Americans' ability to live independent of the fear of gun violence is ever more elusive. With each massacre, the freedom to gather, pray, shop, learn, and simply be, free from fear of gun violence, is taken away.
Image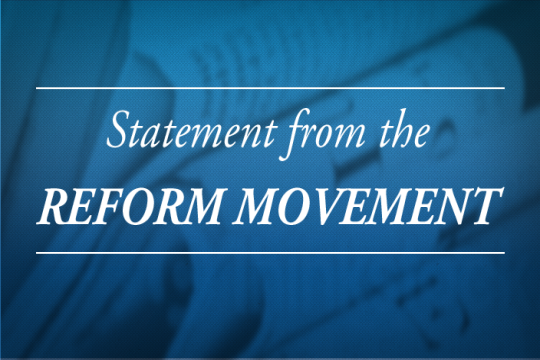 "We are outraged that the Supreme Court today has stripped women and others who can become pregnant of the fundamental right to make essential health care decisions free of governmental interference."
Image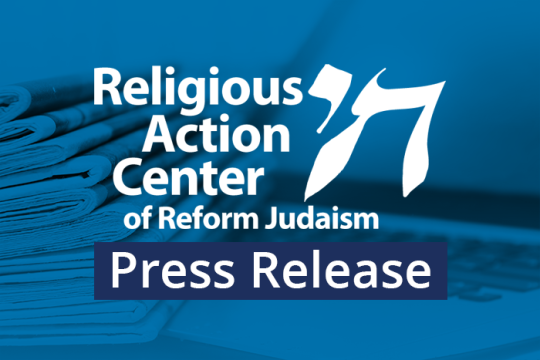 "In the aftermath of the unceasing spate of recent mass shootings – including the horrific mass shootings in Buffalo and Uvalde and recent gun violence at a church in Alabama, a Juneteenth concert in Washington, D.C., and in a neighborhood in New York City – it is incomprehensible that the Supreme Court has once again decided to value guns over the safety of our communities, children, and houses of worship."
Get Involved at The Local Level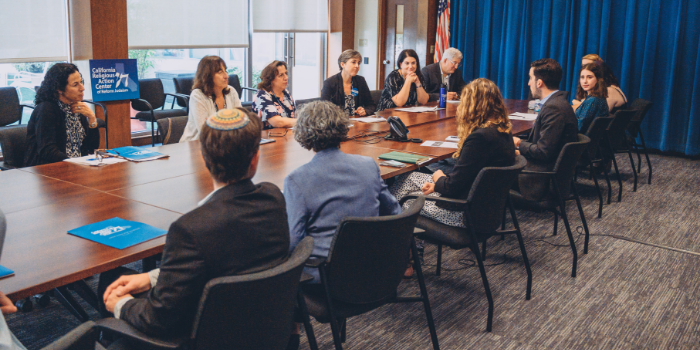 Our state-based affiliates in California, Illinois, New York, New Jersey, Florida, Pennsylvania, Ohio and Texas build power, mobilize congregations and engage the Reform Jewish community nationwide in the pursuit of justice.
We want to empower you to get involved and grow your leadership skills! The RAC hosts a wide variety of programs, conferences and events focusing on social justice, direct service, or legislative and policy action. From high school students to rabbis, you can find something for everyone here!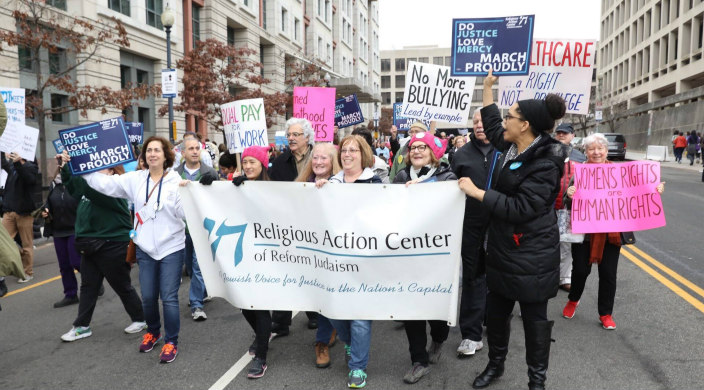 What's New
Image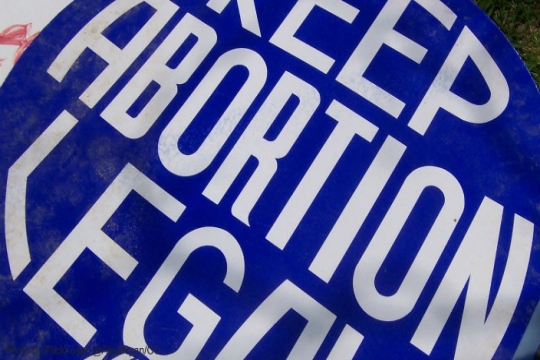 Here are some resources and actions to protect and advance abortion access.
Image
This Pride Month, NFTY North American Board members Daniella Abbott and Cameron Samuels joined HUC rabbinical student Kelly Whitehead to discuss how their trans and non-binary identities have influenced their attitude toward systems of oppressions in the wake of new legislation aimed at attacking queer identities.
Image
In the spring of 2021, the Arkansas General Assembly adopted an anti-transgender law (House Bill 1570), criminalizing medical professionals when they provide or make referrals to colleagues to deliver gender-affirming health care to minors.
Sign Up for Weekly Updates from the RAC
Learn more about the RAC's key issues and get involved by signing up for our weekly newsletter.
Thank you for subscribing to emails from the RAC! Please check your inbox for our emails and to manage your subscription.