Image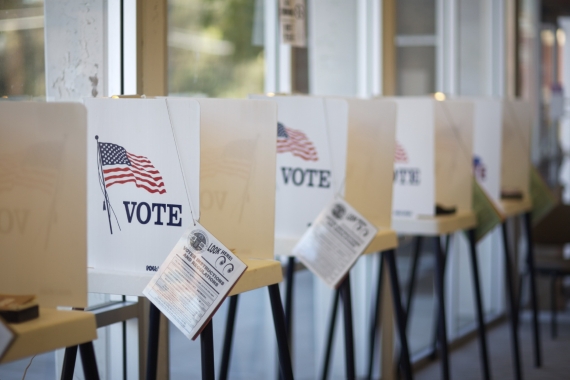 On June 25, 2013, the Supreme Court ruling in Shelby County v. Holder invalidated parts of the Voting Rights Act. In the aftermath of the Court's misguided decision, many states have tested the extent to which they can legally limit citizens' access to the ballot box by introducing--and in many cases passing--restrictive voting laws. Urge your members of Congress to support the bipartisan John Lewis Voting Rights Advancement Act, which would help restore protections against these restrictive voting laws.
Image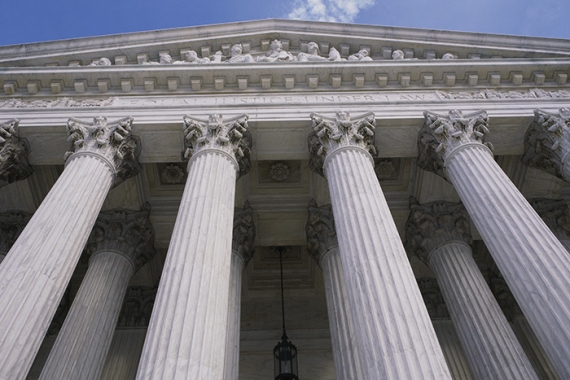 The ongoing wounds of slavery and more than four centuries of entrenched racial oppression continues to impact every part of American society. Systemic disparities and injustices will endure unless proactive steps are taken to acknowledge and eliminate them. Urge your elected officials to cosponsor the Commission to Study and Develop Reparation Proposals for African-Americans Act (S. 1083/H.R. 40).  
Sign Up for Weekly Updates from the RAC
Learn more about the RAC's key issues and get involved by signing up for our weekly newsletter.
Thank you for subscribing to emails from the RAC! Please check your inbox for our emails and to manage your subscription.
Get Involved at The Local Level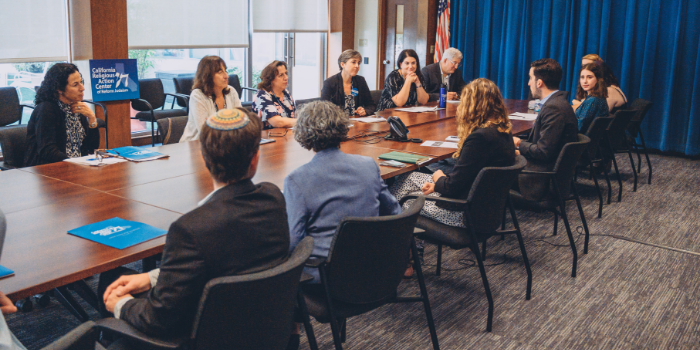 Our state-based affiliates in California, Illinois, New York, New Jersey, Florida, Pennsylvania, Ohio and Texas build power, mobilize congregations and engage the Reform Jewish community nationwide in the pursuit of justice.
We want to empower you to get involved and grow your leadership skills! The RAC hosts a wide variety of programs, conferences and events focusing on social justice, direct service, or legislative and policy action. From high school students to rabbis, you can find something for everyone here!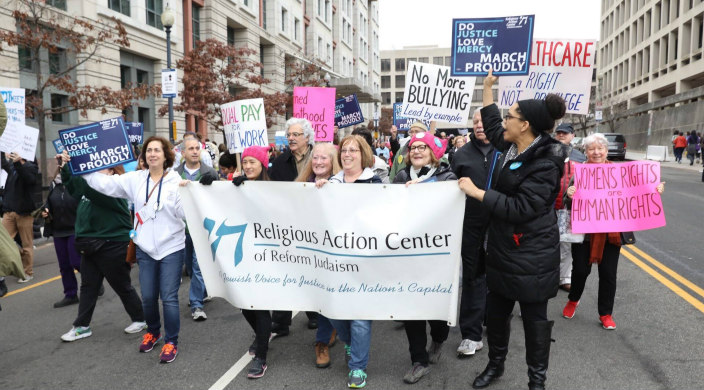 What's New
Image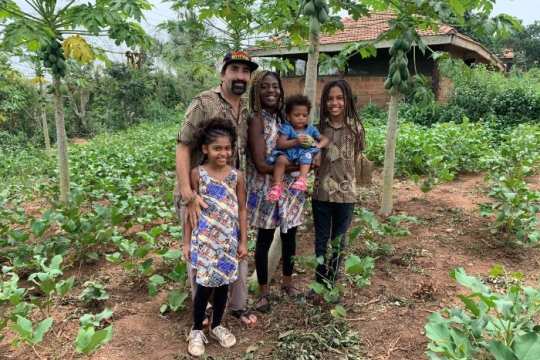 Isaac Hirt-Manheimer is the founder of Unity Ecovillage in Ghana, constructed according to eco-friendly principles that he learned while attending the Green Apprenticeship training program at Kibbutz Lotan in Israel.
Image
Although Judaism frames our responsibility to care for the planet in forward-looking terms, our commitment to environmental protection requires that we look backwards, too. This Earth Day, we must consider the connection between historic injustices, who bears the burdens of environmental harm, and solutions to correct these injustices.
Image
This sermon was given by Rabbi David Stern, an active member of the RAC-TX team,
Press Releases
Image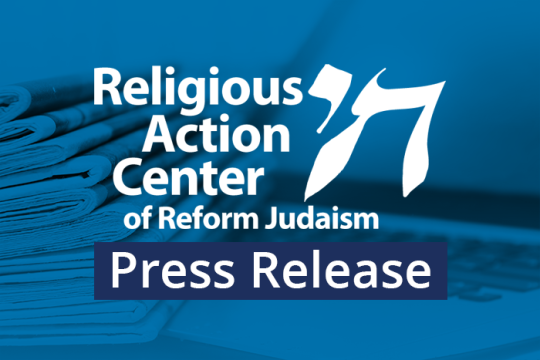 "The Biden administration's reneging on a promise to raise the refugee admissions goal for 2021 is a destructive abandonment of commitments made as well as American values."
As organizations that represent religious denominations or are formally affiliated with religious communities, we express our deep concern about the recent proliferation in a number of states of legislation seeking to exempt houses of worship and religious gatherings from the reach of regulations and emergency orders related to public health issues and emergencies such as COVID-19.
"I write on behalf of the Union for Reform Judaism, whose 850 congregations across North America encompass approximately 1.8 million Reform Jews, and the Central Conference of American Rabbis, with membership of more than 2000 Reform rabbis, to congratulate you on your confirmation as the 86th Attorney General of the United States and to urge you to work quickly to implement policies that address systemic racial disparities in the U.S. criminal justice system."